Ten Most Expensive Secondary Schools In Nigeria 2017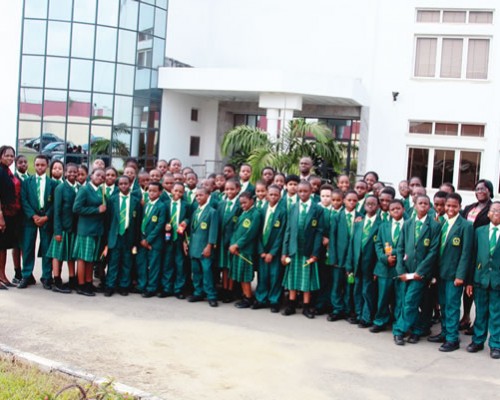 Education is generally seen as the passport to a better life in Nigeria hence the pursuit by many of the best education that money can buy.
Following the line of the popular saying that if you think education is expensive, try ignorance, the under-listed secondary schools charge fees that would leave your mouth hanging open.
These Are The Most Expensive Secondary Schools In Nigeria
10.       Dowen College, Lekki Lagos:
Dowen College is located in Lekki, Lagos and comprises boarding and day houses. It was founded in 1997 and it offers a broad and balanced education within a friendly, caring and happy environment. In order to make learning worthwhile, the school provides a well equipped library, computer centre, internet connectivity, cultural facilities, football pitch, swimming pool and many more. The fees are about two million naira (N2,000,000) per annum for a boarding student and one million, two hundred and fifty-thousand naira (N1,250,000), for day students. The tuition fees include feeding, school uniform, house wear, and textbooks.
9.         Chrisland College, Lagos:
Chrisland College is located at Ejigbo road, Idimu, Egbeda in Lagos and the school fees are paid either annually or termly.Chrisland School is a vibrant modern and unique school. Their facilities include spacious fully air-conditioned classrooms, modern laboratories, music and drama studio, wireless internet access, stocked library, swimming pool, well laid out air-conditioned cafeteria, basketball court and many more. They charge as high as two million naira (N2,000,000) annually and these include registration, tuition deposit, accommodation and feeding.
8.         Atlantic Hall, Lagos:
Atlantic Hall was established in January 1989 by the Atlantic Hall Educational Trust Council, a registered non-profit sharing organisation. Atlantic Hall is a co-educational full boarding secondary school in Poka, Epe, close to the Atlantic Ocean. The school has a well equipped medical centre, sporting facilities, well equipped laboratories, swimming pool, etc. Weekends in school is filled with a wide range of social activities including concerts, talent shows, dances and film shows.  The school charges as much as two million, two hundred and seventy thousand naira (N2,270,000) for a student. Additional charges like uniforms are excluded from the fees.
7.         Hillcrest School, Jos:
Hillcrest is a K-12th grade International Christian School with an American curriculum. The school was founded in 1942 as a boarding school for missionary children. Hillcrest is divided into three schools, each with a principal. Elementary School is kindergarten to 5th grade. Middle School is 6th to 8th grade and High School is 9th to 12th grade. In their junior and senior years students may elect to take a number of AP classes. Annually almost all graduates are admitted into North American universities. Hillcrest is situated in the city of Jos on a 4,300 foot high plateau. They charge as much as N2,650,000 for senior school students.
6.         Loyola Jesuit College, Abuja:
5.         Greensprings School, Lagos:
Greensprings school was established in January 1985 and is located at 32, Olatunde Ayoola Avenue, Anthony, Lagos, it also has another campus in Awoyaya, Lekki (Lagos). They charge a total of N3,185,200 annually for a boarding student and N1,925,200 for a day student and these fees include tuition, textbooks, school uniforms and PTA levy. Boarding fees include a boarding deposit (caution fee, which is refundable on leaving the school). House wear, Sunday wear, medical deposit, student imprest account.
4.         Whiteplains British School, Abuja:
Whiteplains British School & College provides a British-style education for students of all ethnic backgrounds from the ages of 2 – 18 years. As of January 2011, Whiteplains also offers adult education in the form of University of Cambridge Professional Diplomas.Students follow the British National Curriculum, and sit 'external' examinations in School at the end of Years 9, 11, and 13. It costs about N3.6 million per annum to cater for the tuition and boarding of a child.
 3.        Day Waterman College, Abeokuta:
Day Waterman College is a modern co-educational boarding school designed to provide an exciting learning environment for children between the ages of 11 – 16.  The College is set on 35 hectares of natural landscape in Asu, near Abeokuta, Ogun State, Nigeria. Facilities and equipment of outstanding quality have been provided to support the learning environment, including access to safe recreational areas. It costs about N3.7 million per annum to cater for the tuition and boarding of a child.
 2.        Lekki British International School, Lagos:
Established in the year 2000, the school is located at Victoria Arobieke Street, off Admiralty Way, Lekki Phase 1, Lagos. The school supplies the needs of each student. They provide everything that is of international standard as well as creating a condusive environment to encourage a balanced pursuit of study and recreation. The hostels have excellent facilities including fully air-conditioned dormitories and a well equipped common room with cable television video and other recreational facilities. Other facilities are fully air-conditioned class rooms, internet-connected desktop computers, well equipped laboratories and theatre room. They pay as much as N4,000,300 per session including feeding, school uniforms, hostel, Sunday wears and textbooks.
1.         British International School, Lagos:
About The Author
Akinola