Singer FLAVOUR N'ABANIA Full Biography, Life And Career
|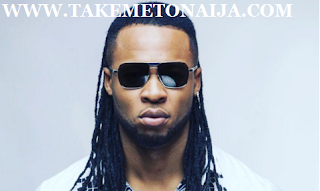 FULL NAME:            Chinedu Izuchukwu OkoliDATE OF BIRTH:     23 November 1983OCCUPATION:          Singer, songwriter, recording artist, dancer, actor
MARITAL STATUS:    Not Married


ABOUT
 
Flavour is a popular award wining Nigerian musician who came into limelight in 2010 after the release of his second studio album. Flavour is a high-life singer known for singing in his native language "Igbo" and english language.  He has won several awards for his uniqueness and originality.
Flavour is popularly known across Africa and the world for his hit song "Nwa Baby (Ashawo Remix)". He is currently signed to 2nite Entertainment.
EARLY LIFE AND BACKGROUND
Flavour who is an Enugu State born, His family is originally from Umunze in Orumba South LGA, Anambra State, Nigeria.
Flavour is the first son of a large family consisting of four siblings and seven step siblings.
Flavour began his music career at the age of 13 when he started playing the drums for his church choir in Enugu. The resident pastor at his church introduced him to a friend, Chris I Ordor, the CEO of SoundCity Communications.
Mr. Ordor had just started a musical company aimed at training young
musicians on the basics of music and nurturing them all the way to a
professional level. In 1996, Flavour was invited to join the company on an educational scholarship to study music.
After three years of playing the drums, Flavour started playing the
drums professionally. In 1999, Flavour moved on from playing the drums
and started playing the keyboard. He also used to provide backing vocals for other musicians at SoundCity.
At the age of 19, Flavour emerged unto Nigeria's musical scene as a
drummer and pianist for a local Enugu band. After learning to play drums
professionally, Flavour received an offer to perform at City Centre,
Enugu. The massive crowd at City Centre inspired him to gain new grounds
and reach great heights. Flavour's educational background in music
enabled him to learn music production from Dekumzy, Isi Charles and
Nnachie.
Flavour is the first son of a large family consisting of four siblings
and seven step siblings.
Flavour's family wasn't very fond of his musical ambitions; they often
dismissed it as a pipe dream. His mother in particular believed that his
musical ambitions wouldn't amount to anything.
Speaking in an interview on what lead to his success:
"The secret of my success is simply originality. Right from when I joined
the industry I was determined to distinguish myself by my originality. I
knew it was going to take some time and that I would have some hurdles
to cross but I decided to stick to my originality all the way. And right
from my first album there has been improvement. I also ensure I do
quality and ingenious videos to distinguish my brand. I know that people
love and accept originality. Thus, I stuck to that. When you are
original and down to earth, you will definitely attain greater height in
your career."
The singer revealed in an interview speaking on the difficulties he faced, he said when he first came to Lagos he was known in the east
and he has a car but he left everything to make a success in Lagos. Thus, he
came with just a bag, he had nowhere to stay and he trekked most times to
locations. His girlfriend then had to send money from the east to assist him. According to him it was rough and tough a star in Enugu becomes a nobody in Lagos
so as to become an international star.
Speaking on the high point in his career, He said; "When I travel to some African countries for shows and the
stadiums are filled up and fans cry and faint when I perform. It
humbled me that a nobody could rise to become somebody."
CAREER AND LIFE
In 2005, Flavour released his debut album N'abania through Obaino
Music. The album's success was relative and limited to Eastern Nigeria,
particularly, Enugu State. Flavour collaborated with Mr. Raw on the
album's lead single titled "N'abania". The song was recorded at Kingsley
Ogoro's studio in Lagos, Nigeria.
Following the relative success of his debut album, Flavour released
Uplifted in 2010. While working on the album, Flavour believed the album
would surpass his previous works. Flavour's projection came true when
the album broke national barriers. Lolhiphop Records, an established
record label in South Africa, released the album after popular demand.
The album's top singles include "Nwa Baby (Ashawo Remix)", "Adamma", and
"Oyi Remix", featuring Tiwa Savage.
Blessed was released on 18 October 2012 through 2nite Entertainment
and iROCKING LTD. The album is the successor to Uplifted. It is arguably
Flavour's biggest album to date due to the amount of producers that
worked on it. It was launched on the same day of Flavour's 2nite Club
grand opening. In an interview with iROKTV, Flavour said: "I think I'm
growing. This is my third album… Now it's time to give them the music,
like I define myself. I have to be more mature with my music, lyrics and
instrumentation wise. I worked with tons of producers and the whole
production process made sense."
Thankful was released in December 2014. With 22 tracks and running for one hour, seventeen minutes, Thankful
features hit tracks such as "Ololufe" featuring Chidinma, Flavour tries
his hand on a mellow love duet. Potentially, ia, Wakeup call feat.
Wande Coal, The slow and breezy "Wiser" featuring Phyno and MI, Golibe
is the Igbo love ballad .
Speaking in an interview on his lyricism and how he write songs:
"I go so deep when I compose my songs. I am never in a hurry when
composing my songs. The problem with musicians while composing beats is
that they are always in a hurry. A great artiste who desires quality
beats must learn to be patient. If the words or lyrics does not touch
me, I won't release it. I won't drop a song until I get the right words.
I always wait for the right inspiration, I don't write because I just
want to release a song. I go through the words and lyrics every day. If I
don't have the right word for a line, I don't gamble. I keep making the
sound until I get the right beat for the missing link even if I don't
know what I'm saying. I don't patch up my lyrics."
AWARDS AND ENDORSEMENTS
 
Flavour is a singer with multiple huge awards to his name few which includes:
The Headies, The Channel O Video awards, The NEA, AFRIMMA and more..
ENDORSEMENTS
Signed a multimillion naira endorsement deal with telecom Giant Glo in 2013

Flavour baby mamas, chidinma, personal life
Flavour have been tagged an artist of baby mamas as he currently has two baby mamas but yet to be married.
Flavour have been concluded by many media outlets that he is dating fellow singer Chindima in 2015 after kissing off screen and on-screen, even though the relationship was never confirmed by them.


In 2012 allegations were made by a Ghanaian music group that Flavour stole their song's rythm and tempo.
flavour kisses chidinma off-screen
flavour and baby mama Sandra Okagbue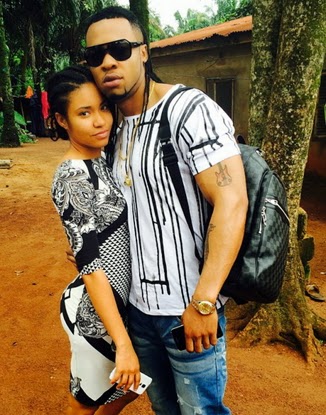 flavour and Ana banner


SOURCES: wikipedia.org,econium.ng, www.takemetonaija.com