Nairaland Owner SEUN OSEWA Full Biography, (Net worth)
|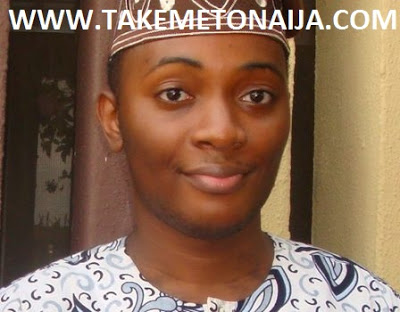 BIRTH NAME: Oluwaseun Osewa
DATE OF BIRTH: 17th July, 1982
OCCUPATION: Webmaster,Site Owner And Business Man
NET WORTH: $ 9,076,842 {N} by- Analyzeworth
MARITAL STATUS: Unknown
INTRODUCTION
Seun is an Ogun state born Programmer,Webmaster and business man, he's the founder and owner of Nigeria and Africa's largest online Forum NAIRALAND the website was the most visited Nigerian and African Site until 2015 according to Alexa ranking. Seun is a very successful online entrepreneur and a very private person. In 2016 he came out as an atheist.
EARLY LIFE AND BACKGROUND
Seun Osewa was born and raised in Sango Ota Ogun State Nigeria. He grew up learning and knowing the technological part of life.
Seun osewa has been interested in the internet business since he has known what internet is and how to use it.
Seun enrolled as a student in the University Of Ile Ife to study electrical engineering in 1998 but he did not finish. No, he wasn't rusticated. Too brilliant to be. Looks like he dropped out of the school to pursue his programming dream and here he is today.
Even though seun never mentioned the year he was introduced to the internet it is obvious the year should be between year 1999/2000 as the the full inspiration of coming into the internet business should be around 2002. And he finally crossed into the internet business in the year 2003.
CAREER AND LIFE
Seun started his internet career in the year 2003 after going into the webhosting business.
He had attempted to start a web hosting business, but after 3 months he could only boast of one customer, so he ran out of capital and the business died.
It would probably have succeeded if he had managed his capital more wisely or raised more money as he got many hosting requests he couldn't satisfy later that year.
After that first failure, he was encouraged to get certifications and a regular job, but he couldn't go back to that kind of path after tasting creative freedom, so he kept researching business ideas and presenting them to friends and family, but no capital was forthcoming to carry any of them out. He did this for less than 2 years.
(The last idea was a site for sending SMS messages. He picked up Python to implement it.)
Eventually, he decided to start a web forum, because it was the only idea that required no additional capital: he already had Internet access and a $15 per month VPS graciously paid for by a family friend. He created 3 forums in November 2003 (one for higher institution students, one for IT discussions, and one to cover the emerging GSM industry; the Mobile Nigeria Forum at MobileNigeria.com).
The Mobile Nigeria Forum took off, so he relaunched it in February 2005 with the assistance of Mr. John Sagai Adams, who posted a link to the forum on his mailing list and participated enthusiastically in those early days. Other mobile enthusiasts like Mr. Yomi Adegboye pitched in to make the site a success. In a month or so, the forum had about 300 members, but the growth potential didn't satisfy him.
He decided to start Nairaland when he noticed two odd things about MobileNigeria:
(1) Despite its narrow focus, it was the only Nigerian community that gave a voice to Nigerians at home. Most other Nigerian sites were owned and dominated by Nigerians in the US or UK. They covered only issues of interests to Nigerians abroad.
(2) The off topic section of the forum, covering topics outside telecoms, like romance and jokes, was becoming more vibrant than the Mobile Nigeria Forum itself, suggesting the need for a more general-purpose Nigerian forum.
This gave him the confidence to take forums like Naijaryders and Talknaija head on by starting a general purpose discussion forum with a strong bias towards issues of interest to Nigerians at home. He felt that such a site could attract enough traffic to make enough money from Google adverts. That's why he started the Nairaland Forum.
Seun's initial plan was to be making upto 60k per month but it turned out as time goes on Nairaland got much higher traffic than expected making his income on Nairaland much more than expected.
As Nairaland grows seun had problems with spammers flooding the forum so he started getting helps from moderators he selected.
Seun got help in updating the forum's frontpage and keeping it clean by moderators like Mukina2 a female mod who has been working with seun since 2007 and others.
As time goes on seun kept enjoying his money gotten from Google ads until year 2012 when Google removed his website because nairaland has too many sexual topics. Which made seun start selling his own ads space on nairaland just like other sites like facebook.com,linkedin.com and etc.
People say seun gets more income from selling these ads spaces than money gotten from Google but he never confirmed that.
In the year 2013 seun entered the Forbes list of best African successful entrepreneurs under 30. Which got him more huge reputation amid-st other co-webmasters in Africa.
Seun was said to be earning as much as 5-6million naira per month when he still works for Google ads but as at 2014 selling ads space was calculated to be generating him as much as 3-4million naira he never confirmed that though.
In 2011 seun was approached by a group of company who wants to buy nairaland for 1 million dollars which is 155million naira but he rejected the approach, and even nairaland's estimated worth by a site ranker for the year 2011 was 512million naira making it the most expensive nigerian site.
Despite all these money seun whom is expected to be leaving in one huge mansion in estates like Banana island lagos only lives in his hometown sango ota ogun state a very close little city to lagos state.
Fame power, money we all love and seek to have. But as someone that knows Seun quite well -even if not physically yet, and may never – the guy just doesn't appear to like the celebrity status. Some people use money to buy fame, Seun uses money to run away from it! There are people that will pay to meet Seun Osewa in person, but he has refused to show himself. With the largest African online forum under his control, more than half a million people that depend on his online website to make their day, Seun can easily wield power. But all those appear not to be his style. A case in point: when he was listed by the organizers of The Future Awards in the controversial "Nigeria's 100 Best" list, which presented him with an opportunity to dine with the celebrities in Aso Rock (what some people will pay millions to get), it didn't even freak the Ota-based geek. Rather, he sarcastically commented on my Facebook wall when I raised a criticism of the TFA list that, "oh, it's a good list because I saw my name there". Oh, he only saw his name there, he didn't partake in anything – a free ticket to visit Aso rock but he never went. Such is Seun's abhorrence for fame.
We shall conclude seun looks upto Facebook founder Mark Zuckerberg as they both have same attribute of seriousness in their field, facebbook founder wore just one tie throughout a whole year to show a sign of seriousness in making facebook a real big thing and so seun also used just one profile picture in all his online accounts including nairaland for over 2years in which he is till using as at 2014 to show a sign of seriousness in making nairaland much more huge.
In year 2016 seun came out as an atheist with the hope of helping other Nigerian atheists come out too and also stop the religion issues in Nigeria.
Seun once aspired to be a movie producer but never was, may be he is going start in future.
He is a great fan of actress Tonto Dikeh has he get involved with posts related to her often on Nairaland.
He is also a great fan of a popular tv series GAME OF THRONES.
AWARDS AND ENDORSEMENTS
Nominated for few awards
CONTROVERSIES
He was rumored to have been involved with a criminal named Seun Noibi back then in 2011 when sahara reporters published the news..
Was said to have been uncool with one of his most hardworking mods on nairaland ever which are Sexkilz and Ogugua as he was said to have been unappreciative of their free services for Nairaland.
FEW PICS
Razz seun
Cute seun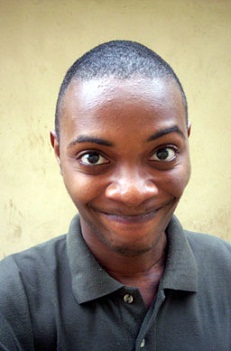 young seun
SOURCES: jarushub.com www.takemetonaija.com