Top 7 Most Childish A-list Celebrities In Nigeria 2016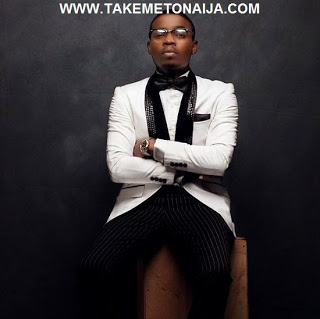 .
So, we published a list of seven most matured A-list celebrities in Nigeria a couple days ago and following the trend in the Nigeria entertainment industry this year
"Beefs" and "Childish Behaviors", we at T.I.N Magazine came up with a
list of just "7" A-list celebrities in Nigeria that are definitely not good at handling issues and controversies.



TOP 7 MOST CHILDISH A-LIST CELEBRITIES IN NIGERIA 2016.
7. DON JAZZY
Don. Baba
He really shouldn't be on this list, but due to a couple scenes the legendary producer has created this year we decided to put him on, Don Jazzy can be said to be a decent and quite composed person, but maybe he's got some childish acts in him. He got into a dirty tweet fight with Wande Coal a few years ago, and just of recent the producer created a scene at the 2015Headies, he has also created scenes in public places whenever D'banj asks for a bromance between them when it comes performing together.


6. PAUL OKOYE
Rudeboy
The rudeboy can be said to have been a bit rude this year, both online and offline, his behaviors this year just showed us he really isn't a full grown man yet. He should have handled his family issues better, from his brother's revealing interview to his sides taking on social media, its just all wrong. He was also involved in a fight with some cops or something this year.


5. LINDA IKEJI
Linda
Africa's no.1 blogger is now definitely an A-list celebrity in Nigeria since she bought her multimillion naira mansion last year and she's been showing in the headlines quite often since the news broke. He is definitely among the most controversial people in Nigeria at the moment. Now with over a million followers on twitter we definitely can you she is very popular. Linda has shown she is not too matured or maybe she's got temper. These past months Linda hasn't handled issues quite well online and she's got beefs with a couple celebrities too, secondly maybe she flaunts too much, a matured fellow wouldn't flaunt all the time.


4. PETER OKOYE



MrP
Yes, as many would expect our darling Peter Okoye is on the list, Mr.P screwed up a lot this year crossing from one issue to another. His rants online this year were legendary, it was also reported he's got some issues with Glo partaining to his Dance with Peter show. Peter needs to calm his nerves down whenever issue arises.
3. OLAMIDE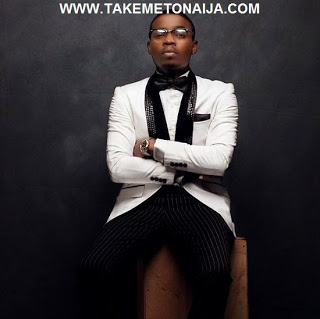 Baddo
Olamide the YBNL boss who is a leader to many has shown us he's still got some not very grownup attitude in him. Well, he is by many known as Nigeria's Kanye West at the moment, he rants a lot online and his behavior at the headies 2015 is quite childish and indecent. Olamide uses vulgar lyrics and words onscreen.



2. DAVIDO
Davido zagging
The popular OBO himself has shown he is yet to grow up these past few months. Well, he is just 23 so he shouldn't be blamed. Davido the most followed Nigerian person on social media has got some childish habits in him which he shows often on his social media handles. He fights and abuse his fans and even fellow artistes, he's been involved in many offline dirty fights too. Coming to his dressing and looks we definitely can tell Davido is the most childish when it comes to those aspects, he zags too much with tattoos all over his body…
1. WIZKID
Wiz
Wizkid arguably the no.1 musician in Nigeria at the moment, he is quite popular and his social media handles shows that. The singer is the most followed Nigeria person on twitter. The singer every year gets into dirty fights online and offline. He gets into tweet fights with his fans all the time on social media. Not to mention his present fight with fellow childish celebrity Linda Ikeji. We definitely can tell you he is the worst handler of issues as a public figure.
About The Author
Akinola