Top 20 Most Followed Nigerian Celebrities On Social Media 2015(+followers)
As the year is going to an end we at T.I.N Magazine decided to carry out a proper and thorough research on the most popular Nigerian public figures on social media for the year.
As you all know when we are talking about the social media it includes Facebook,Twitter,Instagram And YouTube. So those are the platforms we used in calculating and rating out this list.
We added the total number of the followers they have on each of the social media platforms mentioned above.
The celebrities on the list are quite known by people so we won't say much about them.
Note:This list was rated based on the numbers of fans they have in their social ,media accounts as of October 2015, and the figures were also rounded up.
TOP 20 MOST FOLLOWED NIGERIANS ON SOCIAL MEDIA 2015 COUNTDOWN
20] M.I ABAGA – 1,628,000


19] GOODLUCK JONATHAN – 1,922,000

18] STEPHANIE LINUS – 1,984,000+
17] TIWA SAVAGE – 2,030,000+
16] VICTOR MOSES – 2,051,000+
15] BANKY W – 2,102,000+
14] 2FACE – 2,329,000+
13] TONTO DIKEH – 2,418,000+
12] A.Y COMEDIAN – 2,447,000+
11] ICE PRINCE – 2,601,000+
THE TOP TEN
10] PASTOR E.A ADEBOYE – 2.820,000+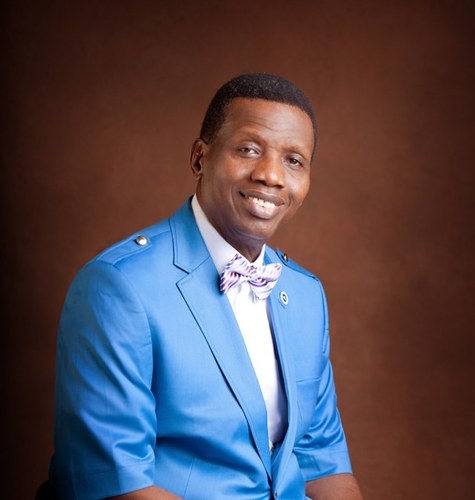 Adeboye
FACEBOOK=2.575million INSTAGRAM=NO TWITTER=245k YOUTUBE=NO
He is the GO of Nigeria's RCCG.
With over 2.8million fans he is no.10 in Nigeria
9] D'BANJ – 3,050,000+
D'banj
FACEBOOK=1.360million INSTAGRAM=412k TWITTER=1.271 YOUTUBE=7k
Popular Nigerian singer, been in the industry for quite a longtime. Not very active on social media.
with over 3.05million fans online he is no.9
8] GENEVIEVE NNAJI – 3.066,000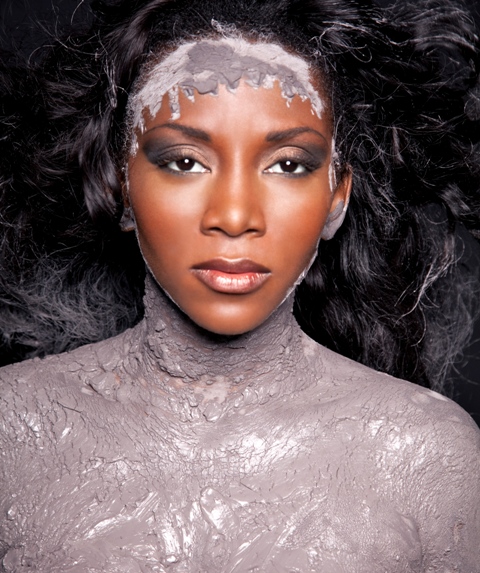 Genevieve Cosmetic
FACEBOOK=1.353million INSTAGRAM=795k TWITTER=918k YOUTUBE=NO
Popular Nigerian actress, came in spotlight a very longtime ago.
With over 3.06million followers on the internet she is no.8
7] MAYOR BOSS – 3,154,000+
Mayor Boss
FACEBOOK=3.076million INSTAGRAM=39k TWITTER=39k YOUTUBE=NO
Mayor Boss Iroko better known by his stage name Mayor Boss is a Nigerian rapper, singer, songwriter and video
producer currently based in Europe, Mayor Boss is from Delta State of Nigeria After graduating from senior high school in Nigeria, he moved to the Europe for higher education, While in university, he decided to pursue music as a career alongside his studies.. He is member of the Nigerian Hip-hop, R&B
& Pop group called Young Paperboyz
and also has developed a solo career for himself with a major debut
release of his solo single called "My Diva," featuring Ambre Houston. Mayor Boss has also founded his own record label, Naijamayor Records.
It is a funny thing this not very popular artiste is the most followed Nigerian on facebook, we actually don't know how he got it 'cos he has almost no followers in the other platforms.
With over 3.08million followers on facebook he is the no.1 Nigerian person on facebook. And with a total of 3.1million fans online, he's no.7
6] DON JAZZY – 3,210000+
Don Jazzy
FACEBOOK=1.098million INSTAGRAM=895k TWITTER=1.217million YOUTUBE=NO
Popular
and much loved Nigerian music producer,singer,songwriter, been in the
spotlight quite some time now. He is also quite active on the social
media
Has over 3.2million fans on social media as of 2015.
5] OMOTOLA JALADE- 3,335,000+
Omotola
FACEBOOK=2.305million INSTAGRAM=325k TWITTER=705k YOUTUBE=NO
Popular Nigerian actress, been in the industry for quite a longtime.
with over 3.3million fans on social media she is no.5
4] WIZKID – 3, 836,000+
Wizkid
FACEBOOK=1.081million INSTAGRAM=1million TWITTER=1.732million YOUTUBE=23k
Popular Nigerian musician who came to spotlight in 2010, presently most followed Nigerian on twitter.
Has over 3.8million fans on social media as 2015, making him the fourth.
3] BASKETMOUTH – 4.019,000+
Basketmouth
FACEBOOK=2.694million INSTAGRAM=357k TWITTER=918k YOUTUBE=50k
A Popular Nigerian comedian who is very active on social media.. Also came into spotlight a long time ago.
Has over 4.01million fans on social media as 2015, making him the third.
2] DAVIDO – 4,397,000+
Davido
FACEBOOK=1.603million INSTAGRAM=1.1million TWITTER=1.454million YOUTUBE=240k
A popular Nigerian musician who came to spotlight in 2011. Presently most followed Nigerian on Instagram
Has over 4.3million fans on social media as 2015, making him the second.
1] P-SQUARE – 5,308,000+
psquare
FACEBOOK= 2.767million+ , INSTAGRAM= 872k, TWITTER =1.379million, YOUTUBE= 290k
A popular Nigerian music duo. Been in the spotlight for quite a long time.
Their social media followers were added all together to become one.
With over 5.3million followers on social media.
WE DID A SERIOUS JOB COLLECTING THESE STATISTICS.. SO DO SHARE THEM WITH YOUR FRIENDS AND KEEP VISITING T.I.N Magazine via: www.takemetonaija.com FOR MORE CONTENTS LIKE THIS….

ARE YOU NOT SURPRISED BY THIS LIST? DROP YOUR COMMENTS…..
{WARNING: DO NOT COPY THIS ARTICLE TO ANOTHER WEBPAGE WITHOUT PUTTING A LINK BACK}
About The Author
Akinola