Comedienne HELEN PAUL TATAFO Full Biography, Life And News
|
FULL NAME: Helen Paul Bamisile
DATE OF BIRTH: Born January 29, 1978
OCCUPATION: Comedian, Actress, Singer, Business Woman,OAP,
MARITAL STATUS: Married
INTRODUCTION
Helen Paul is a popular Edo State- born comedian, singer and actress. She is best known as a stand-up comedian and popularly known as Tatafo. Her style is quirky and spontaneous, and her petite stature and voice range make her sound like a child.

EARLY LIFE AND BACKGROUND
Helen attended all her schools in Lagos- primary school to the university. She had my Master's degree and other certificates in Lagos. The name Tatafo Tatafo was given to her by a friend called Matthew. Matthew to her is someone that is very hilarious. They used to work together at Eko Mix school's, that's Eko FM. Most times they sit together and exchange jokes. So, later Matthew left Eko real mix studios and got a job at Radio Continental as a producer. He suggested that she could use this Tatafo thing as a good content on radio. She accepted the idea as longer she would make a living out of it.
Helen spent most of her early years with her mother and grandmother, both in Lagos. As a kid, she used to entertain small groups of peers, neighbours and friends within the neighbourhood. As she grew, the entertainer in her also developed with time. In many of the interviews she later granted to several media houses, she would recall that her growing up was not easy, as it was filled with "ups and downs" – raised by two discplinarians but meanwhile, the entertainer in her knew no boundaries. She is a graduate of Theater Arts of the University of Lagos.
Naturally she enjoys mimicking people right from childhood and she mimic not just children, even adults, friends and family. By so doing, She was now able to adopt the baby voice and ever since she has been using it. Growing up Very funny, She had an interesting scenario and a lot of fun.
When asked about her challenges in an interview she said:
I don't think I have challenges in my life. I didn't actually know I was going to shine. So, I'm always enjoying myself, doing what I like to do best. But I didn't really struggle. I was actually shocked at a point that I would get this type of attention, audience and love from my fans. Sincerely, I want to use this opportunity to thank all my fans that showed me love and made me feel special.

With my fans, I don't think and feel like coming out faking. I would like to come out real- the way I want to look, talk, dance and jump. They make me work hard and try to give them new things. So, when we talk about challenges really, I am just grateful to God because I'm not always talking about odd moments. If you keep celebrating your past, you will never move forward.
CAREER AND LIFE
She worked as both a freelance and full-time presenter at several media houses, both in Nigeria and otherwise. These include Lagos Television (LTV 8), Continental Broadcasting Service (CBS), MNet (as a co-presenter on Africa Magic Channel 114's "JARA"), amongst others. M-Net Africa Magic's "JARA" is a programme that provides fans and viewers generally with inside scoops of Nollywood the movies, the actors/actresses, directors, producers, interviews, countdown of different categories of the who-is-who in the industry and behind-the-scenes clips. Helen broke out as a naughty comic character on a critically acclaimed radio program known as "Wetin Dey" on Radio Continental, 102.3FM, Lagos. She is known on the programme as "Tatafo" – a witty kid who addresses and lampoons societal issues in a satirical manner. The show has, over time, garnered massive and ardent listenership/followership in Lagos and several other states of Nigeria. She also presents programmes on TV Continental.
Helen's journey into the world of Entertainment started when she worked at Eko Reelmix Studios, Radio Lagos/Eko FM as a front desk manager whilst doubling as a back-up and voiceover artiste. During this period, she featured on several music projects with artistes and music groups including P-Square, Infinity, Olufunmi, Yinka Davies, etc.
She also recorded radio jingles for a number of companies and brand names, including Bank PHB, Peak Milk, Indomie Noodles, and Cowbell Milk.
As a comedian, her first professional performance happened whilst she was still a fresh undergraduate of the University of Lagos.
She attended an event with a group of friends but the stand-up comic billed to perform failed to show up. Her friends practically nudged onto the stage by her friends who believed that she could perform even better than the comedian billed to perform at the show. The organizers, who were at that time agitated, later heaved a sigh of relief when Helen mounted the stage and put up a superlative performance that elicited a thunderous applause from the crowd.
In July 2012 Helen Paul released her debut album "Welcome Party". Which well was not quite a hit album.
Helen opened a bridal and fabric boutique in Lagos in 2012, called "Massive Fabrics and Bridals". She has since proceeded to open three other outlets of the Boutique in different parts of Lagos.
In 2014, she opened a film and theater academy, named "Helen Paul Theater and Film Academy". The Academy is equipped with the latest facilities in the world of technology. It consists of a dance studio, a makeup studio, a recording studio, a rehearsal studio, a photo studio, a mainly digital library, an editing studio, and a hostel for students who enrol for courses in the Academy and are interested in taking up such accommodation. The Academy is a multi-million naira project and Helen would later state, in the various interviews she granted, that the opening of the Academy is a dream come true, "having nurtured the ambition from childhood". She further explained that the initiative is geared towards contributing her own quota to the development of the entertainment sector, and education in general. Some of the courses that will be offered in the institution include Cinematography, Acting, Video Editing, Photography, Dance, Basic Presentation, Costuming and Sewing, Hair Styling, Sound Engineering, and Graphics Design.
Apart from these projects, Helen continues to work on several others that are in the pipeline. These include a talk show, movie projects, music projects, etc.
In 2014, she was appointed as an ambassador by Telecommunications giant, Globacom. Speaking about the endorsement, she admitted that she is extremely happy about it, as Globacom is a massive brand that everybody loves to be associated with.
In 2015, she was appointed as Ambassador for the Harpic brand. She was also appointed as an ambassador for the Independent National Electoral Commission (INEC), which appointment was made before the March 28 General Elections in Nigeria. She also has other endorsements to her credit, including GoTV, a cable television station owned by Multichoice, and Olumide Emmanuel's "School of Money
Helen currently anchors two radio programmes – "Tatafo Gist" on Naija FM, which airs every Friday from 9:00am to 10:00am, and "Comedy Drive Time With Tatafo" on Metro FM every Monday, from 4:30pm till 6:00pm. On both programs, she speaks about trending societal issues in a comic manner, with a segment where people phone in to share their comments on these issues. The programs have garnered massive listenership and continue to put smiles on many lips, as well as relax frayed nerves – according to testimonies from callers.
She often show in many Nollywood movies too, she's quite a renowned actress too.
She is happily married with two lovely sons, she got married to Femi Bamisile in 2010. In various interviews, she describes her husband and sons as "her best friends".
AWARDS AND ENDORSEMENTS
Has won multiple awards.. A few:
2012 African Film Awards (Afro-Hollywood, UK)• Comedienne of the Year
2012 Exquisite Lady of the Year Award (Exquisite Magazine) • Female TV Presenter of the Year
2012 National Institute for Cultural Orientation • Merit Award in Recognition of Support for Children's Initiative
AND MORE..
ENDORSEMENT
She signed a multi million naira endorsement deal with with GLO in 2014
Also a brand ambassador to GOTV
An ambassador to INEC
RUMORS AND CONTROVERSIES

NONE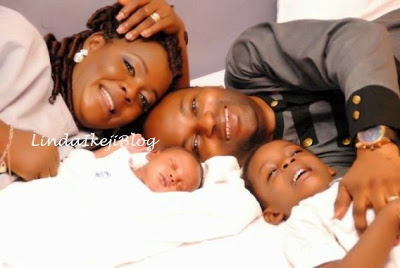 Helen And Family



SOURCES: