Checkout The Five Most Likely Candidates To Replace President Buhari in 2019
|
The 2019 Presidential election is barely 18 months away, with an under-performing ruling party and a confused looking opposition party, forgive the average Nigerian if he is concerned about the chances of getting purposeful leadership in the next elections. We try to figure out the Top 5 Possible Candidates To Replace President Buhari
For the first time in a long time, it is unclear what political permutations will throw up the next leader of the most populous black nation on earth.
It is still not clear whether President Muhammadu Buhari will seek a second term, but if his health travails are anything to go by, it will be insensitive to expect him to contest in 2019.
Here is a list of Top 5 possible candidates to replace President Buhari.
5. Peter Obi
The Former Anamabra Governor is slowly but steadily amassing a healthy dose of goodwill among Progressive Nigerians. His impeccable record as Governor has done him a lot of good.
A native of Agulu in Anaocha Local Government Area, Obi attended the prestigious Christ The King College Onitsha and procceded to the University of Nigeria Nssuka where he studied Philosophy in 1984.


Graduating with a second class degree, Peter Obi concentrated on his businesses which grew to make him an influential player in the corporate world.
In the meantime, he also sharpened his entrepreneurial and managerial competencies at Kellogg, London School of Economics, Oxford, Cambridge and Columbia, among other renowned institutions.Before his foray into politics, Obi stands out as one of the few to have made a fortune from his Businesses.He is on record as the youngest Chairman of Fidelity Bank PLC, his business interests include majority shareholding in Next International Nigeria Ltd, Guardian Express Mortgage Bank Ltd, Guardian Express Bank Plc, Future View Securities Ltd, Paymaster Nigeria Ltd, Chams Nigeria Ltd, Data Corp Ltd and Card Centre Ltd.
He has also served as the chairman of the Security and Exchange Commission (SEC). An apostle of budget and fiscal discipline, his speeches at The Platform has gotten him rave reviews.
Under his direction, schools across the State received 750 school buses, 600 schools received N5 million each for creation of school testing rooms. All the secondary schools got Internet connection and computers.
He is also on record as the only Governor to establish a Future Generations Fund for his State, leaving behind in excess of N60 Billion.
Despite his impressive track record, running for President is an entirely different matter, naysayers will say he lacks the National clout to galvanize a support base for a Presidential bid.
Another factor that doesn't favor him is that he still belongs to the Peoples Democratic Party ( PDP) a party in disarray, still reeling from its last defeat at the pools.
It is also worth mentioning that the Party has publicly announced that its Presidential slot has been zoned to the North.
4. Nasir El-Rufai
Any avid follower of Nigerian politics will know that the pint-sized incumbent Governor of Kaduna State has always had an eye for the Presidency. El-Rufai came into public consciousness as Minister of the Federal Capital Territory, prior to that, he had served as Director General of The Bureau of Public Enterprise (BPE).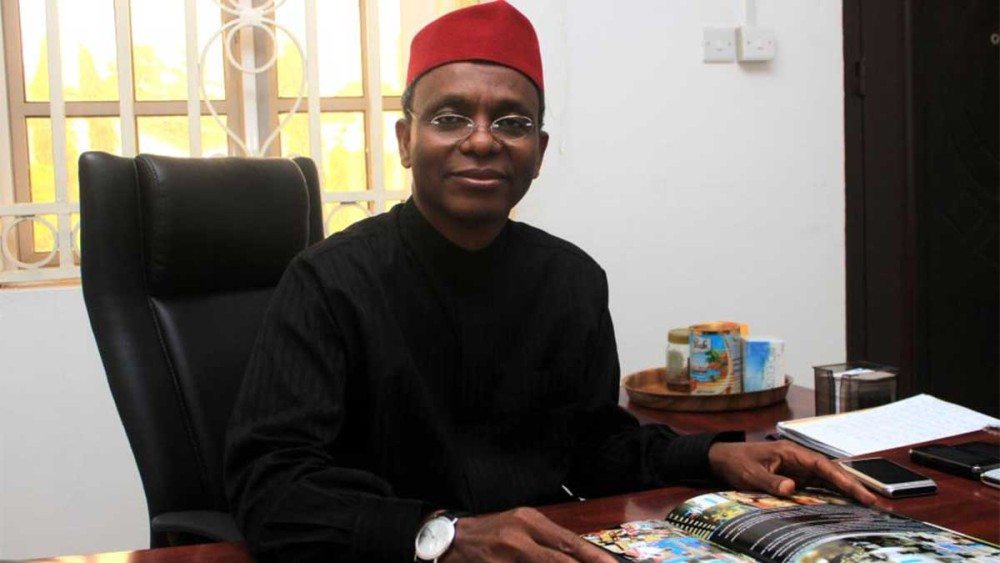 Ahmad Nasir El-Rufai
Born on the 15th of February 1960, El –Rufai attended Secondary School at the prestigious Barewa College, where he graduated at the top of the class, 1976. Incidentally, At Barewa College Zaria, it is said that the former President Umaru Yar'Adua was the House Captain of Mallam Smith House which was Nasir's dormitory as a junior.
Nasir also attended the Ahmadu Bello University, Zaria, earning a Bachelor in Quantity Surveying degree with First Class Honors. He also attended post-graduate programs at Harvard Business School and Georgetown University
In 1982, El Rufai and a few of his associates setup a Quantity Surveying and Project Management Consulting firm. It was in this line of work that he met incumbent President Muhammadu Buhari in the 90's while the later served as head of the Petroleum Trust Fund (PTF)

As FCT Minister, he presided over an infrastructural revolution in the capital city and transformed a bureaucracy earlier riddled with corruption and vast deviation from the original master-plan.
With the establishment of the Abuja Geographic Information System within 12 months in office, Abuja became the first municipality in Nigeria with a computerized land register and information system.
During the later part of the Obasanjo administration, the former EFCC Chairman described El-Rufai as the "de facto No. 2 official".
He had effectively taken over the role of Vice President after the fall-out between the former President and his Vice-President Alh. Atiku Abubakar
On the flip side, El-Rufai is a man that courts immense controversy, his tenure as Governor has been marred with his shoddy handling of the security crisis in Kaduna. He has also built a reputation as a Northern hardliner with little tolerance for opposition and criticism as shown the arrest and detention of Chocolate City Boss Audu Maikori.
His infamous religious vetting law has not won him any friends among the Christian community.
3. Dr. Bukola Saraki
If you still do not take the political credentials of the incumbent Senate President seriously then you really cant see the obvious. Born with the proverbial silver spoon, the Medical Doctor-turned-politician has leveraged on his late fathers' political machinery to emerge a force in National politics.
The story of his emergence as the President of the Senate must have by now found a place in the retentive channel of the brains of a majority of people.

In vintage Saraki fashion, he pulled off political stunts of immense proportions to clinch the coveted seat and his alleged horse-trading with the opposition Peoples Democratic Party (PDP) earned him the place he eminently occupies today.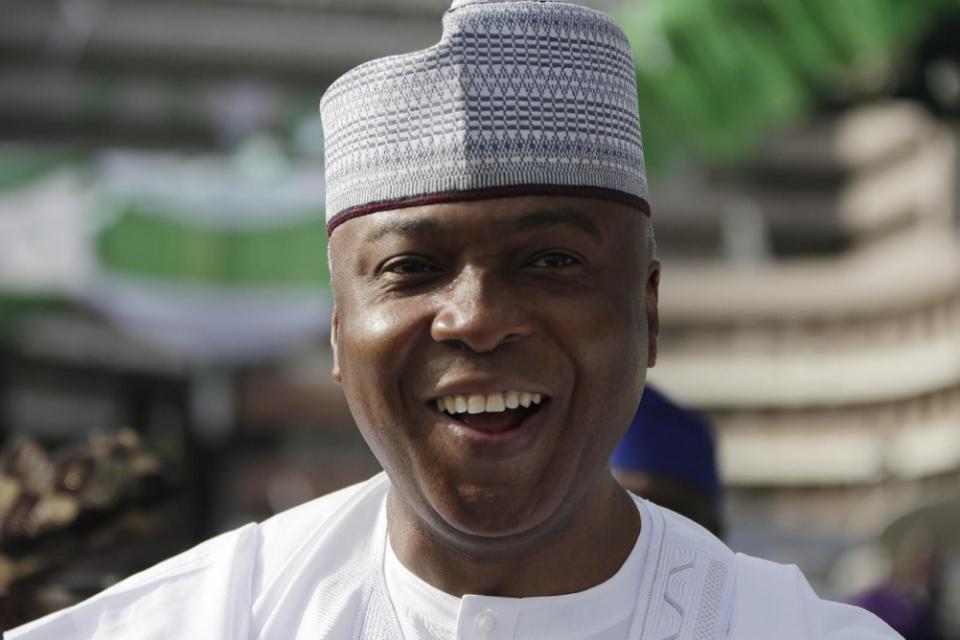 Dr. Bukola Saraki
Born on 19th December 1962, Bukola attended King's College, Lagos from 1973-1978, and Cheltenham College, Cheltenham, London from 1979-1981
He studied at the London Hospital Medical College of the University of London from 1982 to 1987, when he obtained his M.B.B.S (London). He worked as a Medical Officer at Rush Green Hospital, Essex from 1988-1989.
On his return to Nigeria, he joined the family business a Director at the now defunct Societe Generale Bank from 1990-2000
With the help his father, Bukola served as a two term Governor of Kwara State between 2003-2007, after his time as Governor, he fell out with his father after Saraki Snr wanted to install Bukola's sister Gbemisola as successor.
The rift between father and son ended when it was obvious that the younger Saraki had learnt enough from the Kingmaker,he inflicted his fathers only political defeat in over three decades.
Saraki is seen among the political class as a smooth operator with the ability to work across ethnic and religious divides to achieve his objectives.
The question of corruption however looms large over his image. Allegations of financial recklessness date back to his days at the defunct Societe Generale Bank where his family still have not answered all the questions regarding the collapse of the Bank.
The Code of Conduct Bureau cited a 13-count charge of corruption against Saraki accusing him of offences ranging from anticipatory declaration of assets to making false declaration of assets while he was governor of Kwara State.
The EFCC has reportedly indicted the Senate President, Bukola Saraki and some of his aides in the alleged laundering of up to N3.5 billion from the Paris Club Loan Refund.
2. Prof. Yemi Osinbajo
In other more mature democracies and developed societies, the current Acting President would be a front runner for the top job come 2019. But this is Nigeria, and we still battle chronic ethnic divisions, God-fatherism and a brand of politics that might not necessarily suit this urbane and mild mannered Lagosian.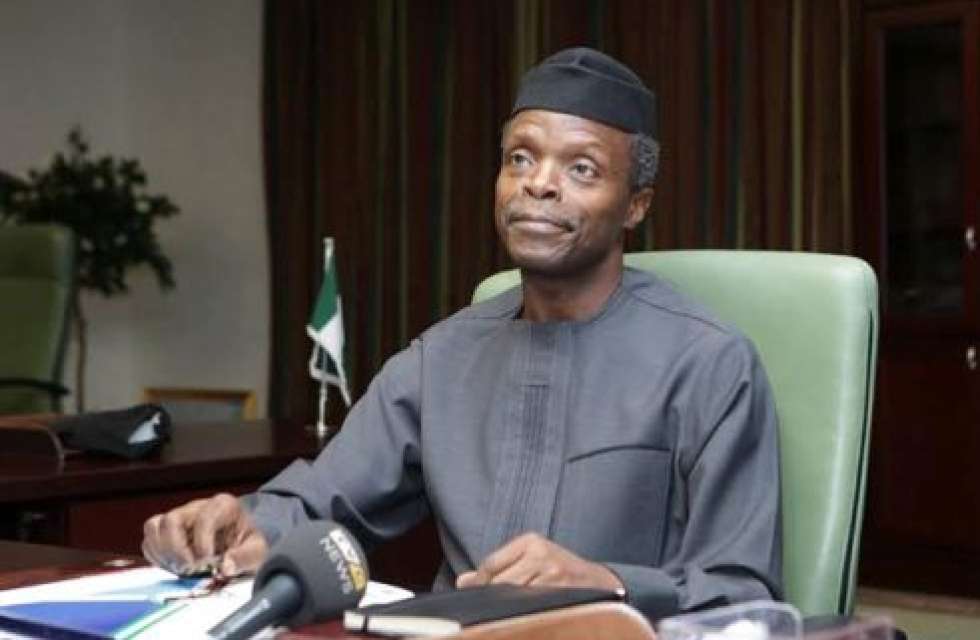 Yemi Osinbajo
Before the 2015 elections, not many people had heard of Osinbajo, except perhaps in his home State Lagos where he had served as a two term Commissioner of Justice and Attorney General between 1999 and 2007. But if the last two years are anything to go by, he looks to be the kind of public servant Nigeria has been crying out for.
Born Oluyemi Oluleke Osinbajo, on the 8th of March 1957 at Creek Hospital, Lagos, the current Vice President is a Proffessor of Law and a Senior Advocate of Nigeria.
An accomplished scholar, teacher, lawyer and administrator, Yemi is one of the nation's leading experts on the Law of Evidence, National and Regional Corporate Commercial Laws and Public Law.
From 1979 –1980, Osinbajo participated in the one-year youth service programme as a Legal Officer with Bendel Development and Planning Authority (BDPA), in the now defunct Bendel State, Nigeria.
In 1980, he attended the London School of Economics & Political Science, where he obtained a Master of Laws degree.
He proceeded to the University of Lagos, where he worked as a Lecturer. From 1988–1992, he was appointed as an Adviser (Legal Advice and Litigation), to the then Attorney-General of the Federation and Minister of Justice, Prince Bola Ajibola, KBE.
Its no news that the ruling party is a bed filled with strange bed fellows, the now defunct ACN faction led by the Asiwaju Bola Tinubu nominated Osinbajo as its contribution to the Presidential Ticket in the intense horsetrading that led to the formation of the All Progressives Congress.

One of the misgivings towards a possible Osinbajo candidacy would be his allegiance to APC strongman Bola Tinubu. He would be seen as an extension of the already overwhelming influence of the Jagaban in Nigerian Politics.
1. Alh. Atiku Abubakar
The recently installed Waziri Adamawa has never hid the fact that he deeply covets the top job in the land.
After his stint as Vice President ended rather unceremoniously, Atiku has become more or less a perennial Presidential candidate.
At the age of eight, the young Atiku enrolled in the Jada Primary School where he performed well. In 1960, he was admitted to the prestigious Adamawa Provincial Secondary School in Yola. He graduated with a Grade Three WASC/GCE Certificate in 1965.
Atiku studied a short while at the Nigeria Police College in Kaduna. He worked briefly as a Tax Officer in the regional Ministry of Finance, from where he gained admission to the School of Hygiene in Kano in 1966.
Atiku Abubakar was admitted for a Law Diploma at Ahmadu Bello University on a scholarship. He graduated in 1969 and got employed in the Nigerian Custom Service that same year.
He was posted Idi-Iroko, a border town between Nigeria and Benin Republic. His assignments was to be in charge of the Lagos Airport, Apapa Ports, Ibadan Customs Command between 1974 and 1979. Later he moved to North and served in the Kano Command in 1976, then to Maiduguri ( as Area Comptroller) in 1977, from there to Kaduna in 1980 and back to the Apapa Ports in 1982.
In 1987 Atiku was promoted to the post of a Deputy Director in charge of Enforcement and Drugs. In April 1989, aged 43, Atiku voluntarily retired from Customs.
In the early 1980's, while still working for the Customs, he worked behind-the-scenes on the governorship campaign of Bamanga Tukur, who at that time was managing director of the Nigeria Ports Authority.
He canvassed for votes on behalf of Tukur, and also donated to the campaign. Towards the end of his Customs career, he met Shehu Musa Yar'Adua with whom he worked with down the years.
In 1992, Atiku contested the Presidential election Primaries with the backing of his mentor Shehu Musa Yar'Adua against MKO Abiola.
Atiku stepped down for Abiola, asking his supporters to cast their votes for Abiola.

In 1998 Atiku won election as the Governor of Adamawa State but before his swearing in he was called by Chief Olusegun Obasanjo to serve as his Vice President.
After his time as Vice President ended bitterly, he went on to contest for President in 2007 as the presidential candidate of the Action Congress (AC)
In January 2011, Atiku contested for the Presidential ticket of People's Democratic Party against then incumbent President Goodluck Jonathan.
He went on to contest in 2014 under the All Progressive Congress and lost to Muhammadu Buhari who emerged the party's presidential flag bearer.
Like many of his contemporaries, Atiku's time in public office has been riddled with accusations of corruption. The real source of his stupendous wealth is still something of a mystery, for someone who served in the customs his financial might seems a bit disproportionate to the offices he held prior to politics.
Atiku's name has been fingered in various shady deals, the Transcorp shares saga, the Malabu Oil deal, the Haliburton case among others. His time as Customs officer-in-charge of the Murtala Mohammed International Airport has also been questioned.
Time will tell if one of these gladiators on our list will eventually land the coveted job.