Top Ten Richest Musicians In Nigeria And Net Worth As Of 2015(real)
TOP TEN RICHEST MUSICIANS IN NIGERIA 2016 UPDATED! CLICK HERE TO SEE
PLEASE READ THE MESSAGE BELOW SO YOU WOULD UNDERSTAND WHAT THIS RANKING IS ALL ABOUT.
Hello dear readers, due to a very wrong and bad ranking showing the richest
musicians in Nigeria of 2015 by some ignorant bloggers T.I.N Magazine have
decided to put out the fact and the right ratings for you guys.
We quite noticed most Nigerians search for the richest musicians in
Nigeria a lot on google, Google Trends made that known to us.

It is a pity most Nigerians now believe a very non-sensible list that was posted
by many popular sites in Nigeria, imagine the list even made sites like
Nairaland,Naijaloaded and others..
In the list you would see the likes of Yemi Alade rated to be worth as much
as 820million naira, seriously?? We can boldly say only a very few Nigerian
musicians are worth that much.
Yemi Alade was even rated to be richer than popular rapper and label owner
Olamide on the list.
Even FORBES who are the actual raters of these things cannot list out
the net worth of our Nigerian musicians because they wouldn't reveal their
assets or maybe their worth is too low to be examined by Forbes.
So what are the factors used in rating richest musicians of the moment? Well,
we are going to list them out for you;
=> First consider the kind of situation the artist is in, signed to a
label or on his/her own?
=> How many hit songs has the artist released and the sales of these
songs on Itunes
=> The status of the artist is he/she new or has been in the industry for
a while?
=> How much does he or she charges for shows
=> How often does he or she go to shows?
=> How many tours he or she went to and how many crowd it pulled
=> Did the artist release an album? if yes, did it sell well in market
and on ITunes?
=> How many endorsements and how huge is the money?
=>Does he or she run any other business?
These factors are mainly used if an artist is not officially declaring
his/her assets
Well those are the factors used in rating richest musicians, but we
don't think these were considered in the very wrong list that is trending on
the internet this year, we would assume the writer of the article just sat down
and composed something and posted it online and unbelievably many sites copied
this article, even this very gross list can be said to rated according to YouTube
views which totally makes no sense because non of our Nigerian artists earn
from YouTube views because they don't activate adverts in their videos.
For some who do not know what "Net worth" means, well in a
simple explanation it means the total worth of a particular person which
includes, the money, the properties and the current income within a particular
period of time.
And following this; No Nigerian artist have officially disclose or
confirm their assets before.
T.I.N Magazine is about Nigerians,Nigeria and the beauty of Nigeria, we
would not love Nigerians being deceived and passed a very wrong information.
So, for Fact's sake do not believe any rating about the richest musicians in
Nigeria and net worth. Well, with the normal sense of thinking we can still
list out the richest musicians in Nigeria but not their net worth.
Even most certified ranking magazines in America don't rate richest
musicians and net worth they only rate the highest paid musicians of the year
which is quite a real thing because without the artists telling them it can
still be easily calculated and estimated.
SO IN A SIMPLE SENTENCE: THE NET WORTH OF OUR NIGERIAN ARTISTS CAN'T BE RATED
BECAUSE THEIR ASSETS ARE NOT BEING DECLARED BY THEM,
SECONDLY; THE MEDIA REPORTS ON SOME ARTISTS ABOUT THEIR ENDORSEMENTS,
PROPERTIES AND MORE ARE SOMETIMES FALSE AND SOME OF THEM ARE NOT CONFIRMED BY
THE ARTISTS THEMSELVES.
THEREFORE, AS FROM 2015 ONWARD WE SHALL BE RELEASING THE LIST OF
HIGHEST PAID MUSICIANS OF EACH YEAR. THIS YEAR'S LIST WILL BE RELEASED BY
DECEMBER.
NOW WE ARE GOING TO LIST OUT THE RICHEST MUSICIANS IN NIGERIA AS OF 2015
ACCORDING TO OUR OWN ESTIMATES BUT NO NET WORTH.
NOTE: The list you are about to see does not have Net worth included, and
some endorsements included are not confirmed by the artists, they are just
media reports.
TOP 10 RICHEST NIGERIAN MUSICIANS 2015
10]OLAMIDE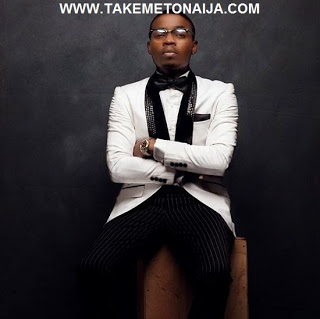 Olamide is a popular Nigerian rapper and arguably the most popular rapper of the moment. He is definitely among the most Consistent artists of all time.
He said to highly paid since Etislat signed him in 2013 they've been renewing his contract with them.
His source of income is definitely not from endorsements, He makes a lot of money from many shows and song sales on ITunes as his songs are always topping Itunes buying chart most times.
The rapper is a label owner who makes money off his label artists.


9] TIWA SAVAGE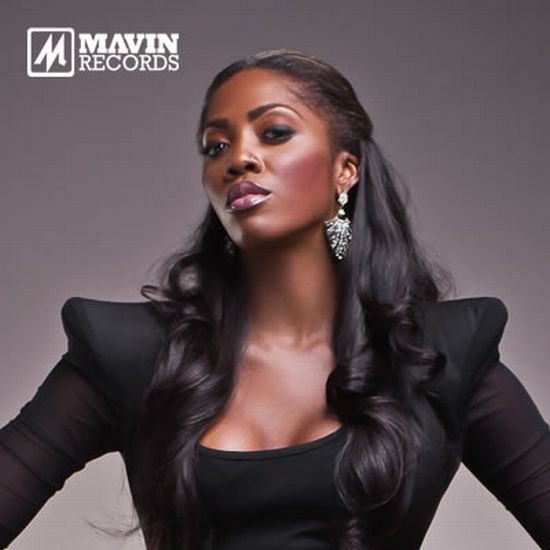 Tiwa savage is often known to be the queen of the Nigeria music industry as she is the most famous of all the female musicians and she is making a lot from music. She has a MTN deal said to be worth N30 million and must have gotten it reviewed upwards.
Apart from her very successful music career, the first lady of Mavin Records also has a number of juicy endorsement deals worth several millions of naira. Her MTN deal is reportedly worth N30 million. Other endorsement deals include contracts with Pepsi, Forte Oil and Maggi which has made Tiwa the richest female singer in Nigeria.
8] IYANYA

Iyanya is a Nigerian pop star with a high number of sell outs. The singer makes his money mostly from Endorsements and local shows. He is often invited to many big events.
Iyanya is said to have a N60 million MTN deal. Since he dropped Kukere, the Ibibio hiphop singer who won the maiden MTN Project Fame Contest in 2008, has made a lot of money from his jaw-dropping endorsement deals with top brands. His endorsement deal with MTN is worth N60 million and also has a $350,000 endorsement deal with Zinox Computers and a N35 million deal with a phone manufacturing company, Solo Mobile, where he also received a 2014 Prado SUV.
7] DAVIDO

Many people know singer Davido as the spoilt Nigerian Billionaire son, well he's earned a lot from music and many believes Davido was quite rich himself before venturing into music, well, that we don't know but the singer is one of the highest earning artists in Nigeria. His songs sell well on Itunes and so does his shows, Davido often go on international tours,concerts and he always get a lot of turn ups, Davido is said to have a N30 million MTN Pulse deal. The Gobe and Aye crooner has deals with MTN Pulse and Guinness Nigeria. While the Guinness deal's amount is not known, his MTN contract is reported to have made the Omo Baba Olowo N30 million plus richer.
6] WIZKID



Wizkid is a Nigerian recording artist, songwriter, and performer who fame is well deserved he's been earning from the industry since 2010. He now floats his own label called Star boy Records. He charges 5 million Naira per show.
Wizkid Endorsemnts In Recent Times Says:
With his N45 million MTN deal almost doubled by rival telecom giant, Globacom, Wizkid is a man that knows his onions. According to a source, Globacom doubled the amount MTN paid Wizkid last year to land him on their side.
Wizkid reportedly got N120 million from Glo on a two-year deal which means he will be paid N60 million every year. His 25th birthday last June was marked with a renewal of his contract with Soda giants 'Pepsi.'
5] BANKY W
Banky is a prolific Nigerian singer song-writer and King of R & B in Nigeria. He was one of the first Nigerian artiste to believe in Wizkid's ability and potential. He is also called Mr Capable. Most of his earnings comes from endorsements and from gigs. As the CEO of EME records he charges between N2.5m and N3m per show and performs three to four times in a week according to recent reports. He is a brand ambassador of Estisalat, one of Nigeria's telecommunications giants, and an ambassador for Samsung Mobile for the West African Region. All his the brands who endorsed him have been renewing his contract since he's been with them.
He recently signed another multi million naira deal with Ciroc alongside D'banj in 2015
4] 2FACE

2face is one of the oldest in the music industry today, he is loved by a lot of fans as his style of music is much appreciated by many Nigerians.
2face is certainly one of Nigeria's most popular hip hop artiste. He became famous after the release of his monster song "African Queen". His debut album Face 2 face (2004) established Mr. Idibia as a viable solo artist. He is speculated to be worth over 550 million naira and has had endorsement deals with brands like Guinness, which earned him N20m and Airtel, which earned him N22m this year.
2face charges between N5m and N6m per show and has established an NGO called 2Face Idibia Reach-Out Foundation. The motto of the Foundation is service to humanity. 2face is an easy-going guy whose down-to-earth nature has won in millions of fans. He was also said to have earned N30m from the producers of Phat Girls movie.
2face has investments in real estate and stocks, where he is said to be earning a lot.
3] DON JAZZY

Don jazzy is a veteran professional music producer who sings too, presently he's been believed by many to be a musician as he is also known to be a great song writer. He has written and produced many hit songs in the Nigeria music industry.
Don Jazzy was a co-owner of one of Nigeria's greatest record label of all time, which added to his source income and also. Don jazzy is the present C.E.O of Mavin Records which can be said to be the Nigeria's biggest record label of the moment.
Don Jazzy is also a performers which means he gets invited for shows in big events, and as a producer he charges as much as 500 thousand naira to produce a song.
Mnay beleives Jazzy's major source of income in recent years is the multilple endorsemnt deals he's been getting which are worth a lot of millions.
He has very lucrative endorsement deals including one with Loya Milk where he got nothing less than N50 million. His N25 million deal with MTN has been renewed upwardly. Not much is known whether his endorsement with Samsung Africa has been renewed. So, his endorsement deal is in the region of N100 million just withing.
He is rated no. 3 on this list.


2] D'BANJ

D'banj is quite a big name in Nigeria,Africa and in the world music industry right now. D'banj has been in the industry since 2004 and has been making great hits since then, he is among Africa's biggest musicians of all time following his records and achievements.
D'banj was the first artist in Nigeria to be endorsed by a telecom company, and ever since he's been getting a lot of endorsement deals from big brands worth hundreds of millions every year which includes a recent one which he just signed with Apple for the Beats By Dre headphones. The singer is often called for many shows and he said to be charging as much as 6-7million naira per show. D'banj has many hit albums to his name and so are hit singles.
Not to mention the superstar musician is a well known business man who invests in a lot of things. He has company which call Koko Holdings which covers a lot of brands in the Nigeria business industry presently.
A FEW ENDORSEMNTS MENTIONED BELOW:
The bulk of Dbanj's earnings comes from endorsements deals. He has a multimillion naira deal with Chris Aire, as the face of his watches and another one with UAC Foods. His endorsement deal with Globacom telecommunicationsin 2009 was worth N90m. In 2013 D'banj was unveiled as the headliner for Hennessy 2013. He collects between $80,000 to $150,000 for African shows and £40,000 to £60,000 for UK shows; and $50,000 to $60,000 for American shows. He also has a lucrative deal with Power Fist energy drink, and a deal with the makers of Virgin Colour soft drink, Signed an endorsement with Bank of industry in 2014 and Apple Beats By Dre Headphones, Also signed another multimillion naira deal with Ciroc in 2015, also signed another deal with glo in 2015 D'Banj's Globacom deal is close to N100 million according to findings. and many others not mentioned
For the past 5years he's been rated as the no.2 richest artist in Nigeria consistently till now he is still, he probably might take over as the richest musician in Nigeria very soon.
1] P-SQUARE

Psquare is quite a famous name in the Nigeria music industry they've been rated in many lists as the richest artists in Nigeria in recent years, the duo has been one of the most consistent artists in Nigeria ever so they are well known and loved by many..
Psqaure has been making money since the launch of their career in 2002, according to last confirmations by media houses Psquare charges as much as 7-8million per show, psquare has bagged numerous endorsements by different brands in recent years endorsement deals said to be worth a lot millions from each brands that endorse. They also a lot of huge properties all across the globe mostly in Nigeria, Psquare often go many international tours which pulls a lot crowd, psquare is also band with many albums to their names in which all has huge sales in market including ITunes.
Psquare is still considered to be the richest in Nigeria.
A FEW PROPERTIES AND ENDORSEMENTS BELOW
They won the KORA award for Best Africa Artiste in 2010 and the award came with mouth-watering $1m (N150m). Shortly after, the duo got an endorsement deal with Globacom telecommunications worth about N240m for four years. The group owns Rayfield Hotel in Jos, and two multi-million naira factories in the same city, where they built a multimillion naira bakery and sachet water companies for their dad and mum, among other investments. They are said to charge over N3m per show.
P-Square has two Sequioa Sports Utility Vans (SUVs), one hummer SUV, truck bus, Toyota Altima among other automobiles. In December 2011 the duo were signed to Akon Konvict music in a multi-million Naira deal. Psquare also has landed properties in Jos, Port Harcourt and a N400 million naira house in Lagos
In January 2013, Psquare purchased a Multi-Million naira home in the US , in the city of San Francisco. The house is estimated to be worth over N434 million Naira. (N434, 000,000(unconfirmed)
In 2015 Psquare refreshed their deal with Glo NG, P Square's deal with the same outfit goes for N140 million. One of them, Peter Okoye is the face of Olympic Milk deals swelling their endorsement status. The singers definitely have other deals but these are what is known so far.
WATCH OUT FOR OUR HIGHEST PAID ARTISTS OF THE 2015 BY DECEMBER; the list will reveal the top 20 artists that made the hugest money this year.
CLICK HERE TO SEE THE TOP TEN RICHEST ACTORS IN NIGERIA 2016
[DO NOT COPY THIS ARTICLE TO ANOTHER WEBPAGE WITHOUT PUTTING A LINK BACK TO THIS SITE]
About The Author
Akinola