Governor Okezie Ikpeazu Full Biography
|
BIRTH NAME: Okezie Victor Ikpeazu
DATE OF BIRTH: October 18, 1964
OCCUPATION: Politician; ( Abia State Governor 2015-2019)
MARITAL STATUS: Married


INTRODUCTION
Okezie Victor Ikpeazu, Ph.D., a renowned biochemist, teacher and a proven public servant is a Nigerian politician and the ninth Governor of Abia State. He was elected on the platform of the Peoples Democratic Party (PDP).

EARLY LIFE AND BACKGROUND
Okezie Victor Ikpeazu was born to the family of late Pa Ishmael and Deaconess Bessie Ikpeazu of Umuebere in Umuobiakwa village, Isialaukwu Mbato Autonomous Community in Obingwa Local Government Area of Abia State, Nigeria.
Dr. Ikpeazu attended Amaise Central Primary School, Umuobiakwa. In 1973, while in primary five, he gained admission into Eziama High School, Aba and later moved to Ihie High School, Isiala Ngwa, where he took his School Certificate Examination in 1979. In 1980, at the age of 16, he gained admission into the University of Maiduguri (UNIMAID) to study Clinical Biochemistry and graduated with a B.Sc. (Hons.) Second Class Upper Division in August, 1984.
From August 1984 to August 1985, Dr. Ikpeazu served as a clinical biochemist in the medical laboratory of the Rivers State University of Science and Technology (RSUST) Port Harcourt for his national youth service. He returned to the University of Maiduguri for aM.Sc. degree in Biochemical Toxicology and graduated in 1990. In 1994, at the age of 30, he obtained a doctorate degree, Ph.D., in Biochemical Pharmacology from the University of Calabar.
CAREER AND LIFE
Before joining politics, Ikpeazu had been a lecturer in several Nigerian educational institutions.
Dr. Ikpeazu served as a Graduate-Assistant in the Department of Science Laboratory Technology, University of Maiduguri, from 1986 to 1987 while studying for his M.Sc. degree. He also taught at the Calabar Polytechnic from 1990 to 1992 during his Ph.D.programme.
Between 1994 and 1996, he served as Administrative Manager with Cash Bond Investments and Credits Ltd, Lagos. In 1998, Dr. Ikpeazu joined the services of Enugu State University of Science and Technology (ESUT) as Lecturer 1 in the Department of Applied Biochemistry, Faculty of Applied Natural Sciences, and rose to Head of Department by 2001. He was also an Adjunct Senior Lecturer, Department of Biochemistry, Ebonyi State University College of Basic Medical Sciences between 2000 and 2002.
Between 2003 and 2004, he was a Masters' Degree External Examiner, to the Department of Biochemistry, University of Nigeria.
In 2002, Dr. Ikpeazu served as the Transition Committee (TC) Chairman for Obingwa Local Government Area. This marked his entry into politics. He also served as Special Adviser to the Governor of Abia State. He was thereafter appointed General Manager, Abia State Passengers Integrated Manifest and Safety Scheme (ASPIMSS) from 2007 to 2009. During his tenure in this position, he turned around the fortunes of ASPIMSS, and made it a revenue yielding agency of government.
In 2010, he was appointed Chairman, Governing Council of Abia State College of Health Technology, Aba. During his tenure, he facilitated the accreditation of three critical courses in the institution by the NBTE. In 2011, he was reappointed General Manager, Abia State Passengers Integrated Manifest and Safety Scheme (ASPIMSS), a position he held till 2013.
In June 2013, he was appointed the first Deputy General Manager, Abia State Environmental Protection Agency (ASEPA) Aba and Environs; an assignment he creditably discharged to the admiration of not only the Aba populace, but also the entire Abia State and beyond, interpreting the vision of Chief T.A Orji, as it relates to environmental protection and waste management.
On December 31, 2015, a Court of Appeal sitting in Owerri sacked Okezie as Governor and declaring Alex Otti as the winner of the 2015 gubernatorial election held in April 11 and April 25, 2015. On 27 June 2016, Justice Okon Abang of the Federal High Court, Abuja ordered Ikpeazu to vacate his office as governor upon allegations of false information and forgery of documents prior to the 2015 gubernatorial election. The suit was however dismissed by a Federal High Court in Owerri.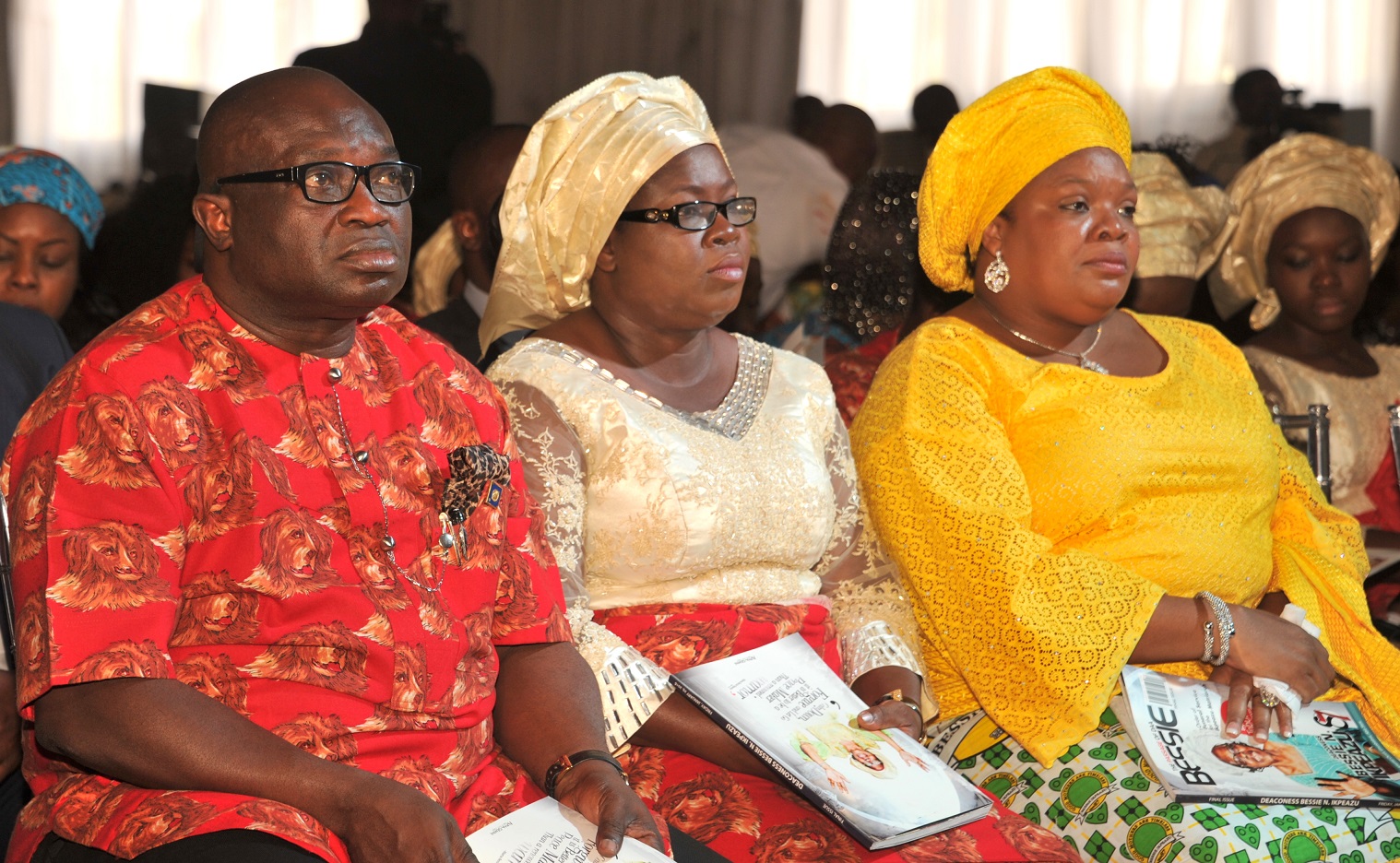 Ikpeazu and wife
SOURCES: wikipedia.org,onlinenigeria.com,www.takemetonaija.com