Wow: BBNaija Host Reveals A Lot Of Nudity,Masturbation Scenes Were Not Broadcast.(read more)
|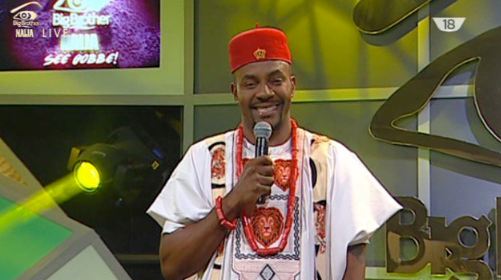 Ebuka Obi-Uchendu who was the host of the just concluded Big Brother Naija reality TV show was a guest on Beat FM's Midday show with Toolz.
In the course of the programme, he made some revelations about the show and also disclosed some of his personal opinions about the housemates.
According to Ebuka, a lot of things that went down in the Big Brother house were not broadcast due to how Nigerians would receive it. He also talked about the decision of the organisers to scrap this year's shower hour, sex in the house, housemates 'pleasuring themselves' and lots more.
Read excerpts below:
Toolz asked:
There were some concerns that it wouldn't be as successful because there was no shower hour, I mean, what people kind of expect from Big Brother
I wasn't worried about that to be very honest, I mean Big Brother, even with the African seasons, the Drama has also come with the Nigerians, Because the Nigerian housemates always came with that 'You better know who i am' [vibe], so when you have 12, 13, 16 of those personalities together, you don't need a shower hour to get this sort of drama. I think that showed itself. As much as it was probably the most censored season of Big brother ever, a lot of things were actually not broadcast. No shower hour, a lot of the kissing, a lot of things were actually not broadcast because they knew it wasn't going to be Nigerian friendly. There were issues with National assembly, National Broadcasting Corporation not wanting certain things to go on air, even if the show was rated 18, they still didn't care. So a lot of things weren't put on air, still, the drama was crazy.
#BBNaija Host Ebuka Obi-Uchendu Reveals A Lot Of Nudity, Masturbation Scenes Were Not BroadcastSo what was not on air?
A lot of things, lots of things (laughs)
Did any of the contestants have like, Proper full Sexy time?
Like Sex? None that I know of. To be very honest, none that I know of. I don't think anybody went that far. If anybody did, they must have been very sly about it. But I don't think anybody went that far.
So, what was actually censored then?
A lot of nudity, there were people who walked around the house naked.
Other that Tboss, who else got naked?
Well, That's what the viewers would never know, 'cos it just was never broadcast, and since it wasn't broadcast, it can't be content anymore so I can't talk about it. But a couple of people were caught on camera doing "things" (Laughs).
What kind of things?
Things!…
Things like? how do I say this, Self Happiness?
Sometimes.. Sometimes, maybe. I mean three months is a long time.
I'm sure you understand what 'self-happiness' means…. It was also found out from Ebuka Obi-Uchendu that it took the organisers of the show seven hours of deliberation before they decided to disqualify Kemen after sexually assaulting fellow housemate, TBoss.
Also, Ebuka said he thought ThinTallTony's denial of his family was an awkward strategy. He expressed his hopes for Bisola's acting career while admitting that Efe was the right man for the prize.
WATCH VIDEO BELOW