Actor JIM IYKE Full Biography, Life And News
|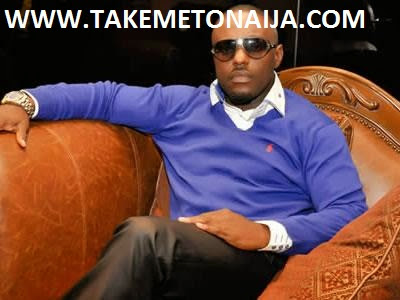 PROFILE
NAME: James Ikechukwu Esomugha [Jim lyke]
DATE OF BIRTH: September 25, 1976
OCCUPATION: Actor/Model/Producer/Business Man
MARITAL STATUS: Not Married
EARLY LIFE AND BACKGROUND
Jim iyke was born in Libreville, Gabon, into the Nigerian family of Mr and Mrs Stephen Esomugha. His parents hail from Enugu Agidi village in Anambra state. He was the only boy in a family that had eight children.
After his primary and secondary education, Jim Iyke had his tertiary education at the University of Jos, where he bagged a B.Sc. in Philosophy, after having earlier bagged a diploma in Banking and Finance from the same University.
As a destiny child, Jim was placed between 7 other sisters making him the only son among other siblings of his father's household. His early struggle to create a niche for himself was made manifest by his ability to believe and demonstrate his conviction at any given opportunity.
After the completion of h primary and secondary school education he proceeded to the University of Jos in furtherance of his educational career. After his youth service, Jim lyke Esomugha relocated to Lagos in search of greener fleece but encountered frustration, setback and challenges; however, his early set back was cushioned by his contact with a Lagos based lawyer Barrister. Victor Opurum, who having identified the bundle of talent inherent in this enigma, encouraged him to continue the pursue of his dreams. Through sheer hard work, humility and unprecedented perseverance, Jim survived all odds, excelled in his chosen career and has since proved to be among the best.
Given his background and the traumatic childhood experience, he believe that there is no greater good than to restore hope, lift up the smile and dreams of our children in dire need. At a tender age, Jim lyke Esomugha has realised purpose in his life and he has chosen no other platform than this foundation to pursue this eternal calling, we therefore urge you to be a partner of our children dreams to restore hope to the needy and humanity.
CAREER AND LIFE
Jim lyke, Actor, model, businessman and film maker, is the founder, initiator and driving force of Jim lyke Foundation for Children with special Disabilities. Jim lyke is one of Nigerian's most popular actors with a history of over 100 movies in his film graph in just five years. Renowned for more than acting skills, he is martial arts specialist and is celebrated for pioneering a lot of first in the home video industry. He is the first actor to produce a mainstream big budget movie abroad. As a businessman, Jim has considerable interest in Real Estate and resource management..
Jim Iykestarted his acting career in 2001. Currently, he is one of the highest paid actors in the Nigerian movie industry. He's also one of the most successful, as he has featured in over 150 films to date. Recently, he launched his own film production outfit which he named "Untamed Productions". Jim is also an experienced film producer. One of the movies he recently produced, titled "1 dollar" enjoyed great acceptance from his fans at home and beyond. He has since produced a sequel to the same film, titled "2 dollarz". Presently, he's working on another blockbuster, titled "Shades of White", which is yet to be released but promises to be the most successful amongJim Iyke movies.
Jim Iykelaunched his own music label, Untamed records, alongside his own very first album, titled "Who Am I?" in which he featured some of Nigeria's most successful musicians such as TuFace Idibia, Sound Sultan, and so on. However, the greater part of the proceeds from this album was donated to orphanages.
Other than being a professional film actor, producer, musician, and businessperson, Jim Iyke is a philanthropist. In fact, he founded of the "Jim Iyke Foundation", a non-governmental organization aimed at educating and empowering children of the less privileged as well as children with special disabilities in the African society.
was said to be the richest nollywood actor in 2012/2013.
Love life
Jim Iyke girlfriend is Keturah Hamilton, a Jamaican model. The duo met in the USA when Jim was once on a filming tour of the country. Ever since then, it's been a great love affair between the two. In fact, recently,Jim Iykedisclosed to press operators that he'll be marrying the lady very soon. This is a cheering news for all the fans of Jim Iyke, who for many years had anticipated Jim Iyke wife proper.
Which later turned out they broke up in 2013 and it was a huge shock for the fans…
Jim iyke in 2013 began a solid romance relationship with the very pretty and famous ghanaian actress Nadia Buhari.
The relationship which later became an hype online and generally in the media. After they were rumoured to have broken up many times but they still kept going strong.
They are still in love as at 2014.
in 2013 he went through a sudden and shocking deliverance at the synagogue church of all nations by prophet tb joshua himself. although it was said by many that the deliverance was a fake and staged.
Jim and Popular Actress Nadia Buhari continued their romance adventure in 2014 as they proved to be going strong.
In 2015 it was revealed that Jim and Nadia werent togetehr anymore.
Jim had a baby in 2015
AWARDS AND ENDORSEMENTS
best actor in Nigeria at NEA,teenage choice award, african achievement awards, mode men awards 2010, sexiest man in Nigeria 2008, best african actor net awards.
ENDORSEMENTS
signed a multimillion naira deal with gambia on movie production in 2012,
Jim Iyke named Virgin Atlantic Ambassador in N23m deal
CONTROVERSIES AND RUMOURS
Dumped his longtime girlfriend unexpectedly in 2013
was rumoured to have impregnated a lagos big girl in 2013
was involved in a fraud scandal with a rich bussiness woman he was said to be dating in 2012
was also said to be involved in a sex scandal with actor emeke ike lady in 2007
pics of him below

REFERENCES-
naijagists.com biographyhome.com www.takemetonaija.com