Ten Different Foods/Snacks You Can Make Out Of Plantain(Pics) See How.
|
Today we are sharing you tips on meals; and its about plantain, you are going to see several ways you can cook plantain below.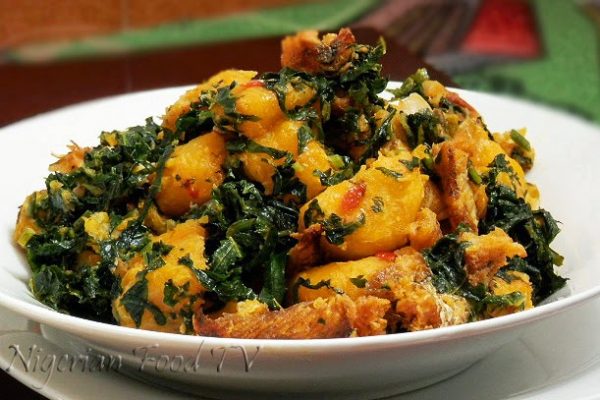 1. Plantain chips.
To make the favourite crisp and crunchy
chips, you'll need unripe plantains. Cut them thinly, into long or round
shapes, season with salt (and pepper) and deep fry.
2. Fried plantain (dodo).
A household name. For variety, cut into
different shapes every other time or for every other meal. Always fry in
already heating oil. And remember it's only healthy to drain off excess
oil in a colander.
Photo: playingwithrecipes.blogspot.com.ng
3. Boiled plantain.
If you want to eat with stew, boil them
in their skin so the nutrients are not lost. You can cut them into two
or three to make them boil faster. And yes, you'll enjoy boiled plantain
with rice if you want to keep away as much as possible from fried
foods.
4. Roasted plantain (bole).
Is there something spectacular flavour grilling with charcoal impacts on the bole? If you really want to make bole, you can bake it in your indoor oven. But for special times, there's still something grand about the local way, we agree.
Photo: Luis Echeverri Urrea via Shutterstock
5. Plantain flour.
This is especially healthy for persons
with diabetic conditions. Peel and cut unripe plantains into small
chunks so they can dry easily. When they are properly dried, grind them
into powder at the mill (I'm not sure if your table top mill or food
processor can do this perfectly, I'm certain about the traditional
market mill). You can then make the flour into swallow just like the
Semovita® or Poundo® yam.
Photo: Amallia Eka via Shutterstock
6. Plantain fritters.
Don't toss your overripe plantains away yet, you can make fritters (pancakes) with them. There are different recipes online. You may try this recipe by African Bites.
Photo: Nigerianfoodtv.com
7. Plantain porridge.
You can make vegetable plantain porridge with slightly unripe or not-so-ripe plantains.
8. Ukodo.
This is plantain and yam pepper soup prepared by the Urhobo people of Delta State. Dora George explains how to make the Ukodo this with goat meat, crayfish, and local herbs.
9. Plantain salad imoyo.
Many thanks to Ozoz Sokoh of Kitchen
Butterfly for this Brazilian recipe. The ingredients comprise olive oil,
lime, cucumber, salt, sugar and different types of peppers! Kindly get the full gist here.
10. Plantain with beans.
There are a variety of ways to cook
beans and different foods you can combine it with, and the plantain can
be used in place of yam or potatoes. Find out about more ways to cook beans here.
I know there are lots of other ways to cook plantain. To add to this list, let's see your comments.