Actor Chidi Mokeme Full Biography
|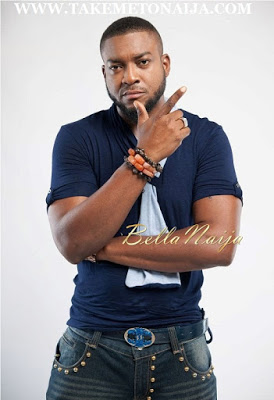 FULL NAME: Chidi Mokeme
DATE OF BIRTH: March 17, 1972
OCCUPATION: Actor
MARITAL STATUS: Married
INTRODUCTION
Chidi Mokeme is a popular Nigerian actor who came into limelight in early 2000's. He used to be a model and he became more famous anchoring several shows which includes The Gulder Ultimate search.
EARLY LIFE AND BACKGROUND
He is an indigene of Anambra State. He had his early education at Salvation Army Primary School, Surulere Lagos. He proceeded to the Federal Government College, Minna, Niger State where he completed his secondary Education. He thereafter went to the Institute of Management Technology(IMT), Enugu where he graduated with a degree in Computer Science. Chidi Mokeme came into limelight when he anchored the first two editions of the Gulder Ultimate search talent hunt show.
The popular actor started his life with modelling according to him when he was young all he had to do was to go to school,he had friends who were into modeling at that time. And, of course, he had people like Alex Usifo who was his modeling agent who was running a modeling agency called Silver Models. Chidi also worked with Bayo Modela. At that time modelling was just a hobby for people like him who were just young and needed to keep themselves busy. They had people who go around scouting for nice looking men that they could use to market their products. Chidi said he didn't go out looking to become a model.
The Actor Talked About Rejection From His Parents After Decision To Into Acting:
You had a strict parentage background but you ended up becoming a model and eventually an actor. That must have come with some sacrifices, like a series of bashing from either your mum or dad and probably locking you up from going out because you defied their orders. Tell me, what did you go through before you finally earned your freedom?
Do you really want to know? My brother it was war before I got to this level. I mean, it had to be war and that's why I can never stop talking about passion because if there was something that drew a line between me and my folks, it was me wanting to be a model or an actor.
To them, it was a no go area for me. They told me frantically that they didn't make all the sacrifices and suffered so much to send me to school so that I can turn out be an actor.
Could you share more of those nasty experiences you had because you wanted to follow your passion?
There were nights I had to sleep outside because I came home late and my dad told me to go back to where I was coming from. After enduring that, you woke up the next morning to another round of tongue lashing, belting to restore your senses and then your friends come to tell you that there is going to be an audition in Ikeja, and you are gone again. It was not easy, but we endured and thank God that things worked out.
So how easy was it for you to convince them?
There was no convincing as far as my dad was concerned. You just have to continue doing what you were doing and hope that one day things would work out well, and luckily for me, it worked out well. Otherwise, there was no other way for you to convince them.
CAREER AND LIFE
Chidi switched to acting because he couldn't depend on being a model alone. When asked in an interview about modelling and acting he had this to say:
How easy was the transition from modeling into acting; why didn't you stick to modeling if it was about passion like you said and not something else?
"It was not easy but then modeling at that time would not give you any income that you could live on. It was easy for us to do because a lot of us were still dependent on our parents and other things to take care of most of our needs. And, even when acting came on board, it still wasn't something you look forward to as a career because there was no money. The only thing that you would say is that being a model, you are already an actor because every time you go out to model one product or the other, you have to take on a character. And, then I had always been in dramatic society since I was in school even though I was a science student. I knew that deep inside of me, there was something about me that wanted to act. I spent all my time with the arts students. So the transition into acting was not generally difficult. Growing up as a kid, I was drawn into acting. I grew up in a home where we had very strict parentage. You know what I mean growing up in a home where my parents were extremely strict. In my home, watching the TV back then was a taboo. You can only watch the TV when your dad switches it on. You don't have the gut to put on the TV if your dad is not at home. As a matter of fact, daddy bought a TV that he could lock so that he can keep his keys. You can imagine when that happens. Those few glimpses you get to watch the TV when daddy was done watching it or he has gone to bed and you had to sneak back to the living room to watch it. Those glimpses that you get from seeing the action on TV are fascinating to a growing kid. Those are the things that you carry in your mind and then you go and visualize the scenes and dream of yourself riding a horse in the cowboy war movie you saw. Then the rest of the days that you don't have access to TV, you carry your own TV inside your mind. The things that you saw yesterday or two days ago when you had the opportunity to see the TV, you are still thinking about it. In that way, you never really know that you are drawn to these things. Whether you are going to make a career out of it is not something you are thinking about at that time. Even the school you were going, you are not even sure of where it would lead you to. You were only going because you have to be going. But with time, passion is what now comes in and begins to lead you to that path you want to choose. When everybody is going this way, you will see yourself going the other way and that's where you begin to draw the line."
Chidi Mokeme became more popular when he anchored the first two editions of the Gulder Ultimate search talent hunt show. Chidi got married to his wife Dr. Jean Chinwe Olumba at Our Saviour's Church, Tafawa Balewa Square, Lagos on Saturday, April 28, 2012 and they welcomed their son, Noah Mokeme on March 11, 2015. She is a Pharmacist and medical doctor practicing in the United States of America. She is Nigerian who was born and bred in the United States. On Sunday, May 17, 2015, he had the Child Dedication Ceremony of his son at St. Pauls' Anglican Church, a ceremony which was conducted by one Reverend Thomas Burr.
He was once a brand ambassador of a telecommunications company called Zodaphone According to Chidi Mokeme, what inspires him to act in a movie is that, the story must be relevant and it must be a story he can relate and connect with. He also believes in working with people he can get along with. He also has a production outfit. He is happy to state that his parents gave him the opportunity to acquaint himself with the whole of Nigeria. Due to the fact that he had his primary education in the West, his secondary education in the North and his tertiary education in the East. He says that he would give his kids that opportunity to know all parts of the world too. He understands Yoruba and has appeared in a couple of Yoruba movies. He also speaks Hausa and his native dialet, Igbo.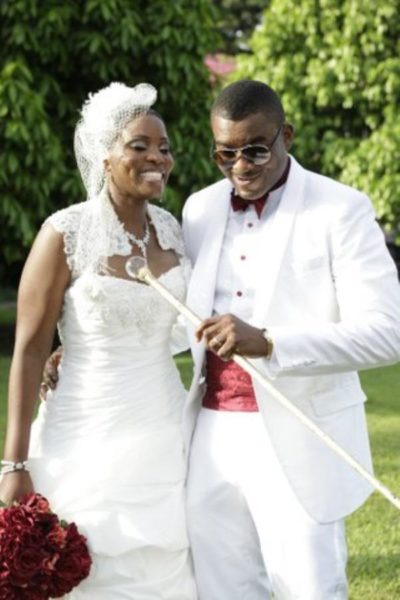 Chidi and wife wedding
AWARDS AND ENDORSEMENTS
AMVCA awards and more.
ENDORSEMENTS
Zodaphone deal


SOURCES: nigeriadailynews.news,nigerianbiography.com,modernghana.com,www.takemetonaija.com