Singer Lola Rae Full Biography
|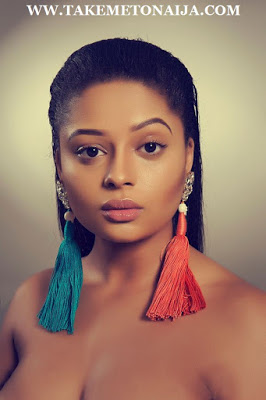 BIRTH NAME:              Rachel Akosua Funmilola Garton
DATE OF BIRTH:         January 20, 1991
OCCUPATION:            Singer, Dancer.
MARITAL STATUS:     Not Married
INTRODUCTION 
Lola Rae, is a Nigerian-born British-Ghanaian recording artist and dancer who shot to limelight upon the release of her debut single "Watch My Ting Go", which was met to critical acclaim and thus earned her a nominee spot in the "Most Promising Female Act to Watch" category at the 2013 Nigeria Entertainment Awards.
EARLY LIFE AND BACKGROUND

Born to a British father and a Ghanaian mother in Obalende, a suburb of Lagos State, Lola Rae had her primary and secondary school education at St. Saviours School, Ikoyi and Lekki British International High School, Lagos respectively. She however left Nigeria for England at the age of 15 and moved to Ghana for a year because her grandma was sick and she eventually relocated  to England to complete her university education at Central Saint Martins where she studied fashion textiles.
About her growing up, the singer revealed it was a very normal background though her dad is a foreigner but he worked in Nigeria for about 45years she says her my main base has always been Nigeria and it has been fun.
When asked why she claims to be Nigerian when technically she's not she said:
"My mum is a Ghanaian and my dad, English and they both lived and worked in Nigeria for 50 years. They met and got married; my three sisters and I were born in Nigeria and we lived in the country for fifteen years. We had to go back to school, but my dad insisted that he wanted to die in this country because he loves Nigeria and claims to be a Nigerian. We all have Nigerian passports and this is the only country that I really know, that was why I go by the name Funmilola Rachel Garton because I am a Nigerian. I was born in Obalende, Lagos and I am proud to be a Nigerian."
The singer revealed she's  always had the passion for music. She feels like adding to what the likes of Tiwa Savage, Seyi Shay, Omawuni, Waje and a host of others have been doing so well in the entertainment industry. It is a way of making a statement in a distinctive dimension and discharging her God-given talent.
In her words:
"I also want to showcase my talent as well as make the young ones realise that they have got one talent or the other to create jobs and opportunities for themselves."
CAREER AND LIFE 
Lola Rae's entertainment career started as a dancer when she was a member of the dance group Mystikal. In 2010, Mystikal auditioned for Britain's Got Talent. Rae sang in the competition and judge Simon Cowell singled Mystikal out at the semi-final of the competition. Upon the end of the competition, Mystikal was signed to Syco for a year. Rae turned down an invitation to The X Factor in order to pursue a solo career as a singer.
On 19 November 2012, Rae released her debut hit single Watch My Ting Go and a follow up single titled High. She was nominated as the "Most Promising Female Act to Watch" at the 2013 Nigeria Entertainment Awards. The video for Watch My Ting Go premiered on Soundcity TV on 8 January 2013 with cameo appearances from Iyanya and Emma Nyra. The video was nominated at the 10th Channel O Music Video Awards.
Following Watch My Ting Go, Rae featured Iyanya on a song titled Fi Mi Le which earned Rae another nomination at the 2014 Nigeria Entertainment Awards. She made a cameo appearance as Ice Prince's love interest in the music video of his song More.
TALKS MORE ABOUT HER VIEWS AND HERSELF BELOW:
What's your view about nudity in music videos?
I don't agree nudity is encouraging and it's exactly what has taken over the entertainment industry because everybody wants to sell his/her song. And it seems to be working because the fans love it. I'm not saying one should get naked but you just have to give your fans the best. For instance, the way I dress when going onstage is quite different from the way I dress on a normal day. I always like to look sexy while performing and it's a way of giving my fans the best. 
What is your greatest asset?
I think my physique, because I remember a lot of people usually say they love my stature, that I'm petite What do you look out for in a man? I like guys that can make me laugh, genuinely kind and God-fearing because my family is very religious
AWARDS AND ENDORSEMENTS
She's been nominated for Channel O Africa Music Video Awards for Most Gifted Newcomer
Also nominated at the NEAwards about twice.
The singer has no Endorsement deal yet.
Lola Rae And Tekno
Tekno and Lola in a new video were seen locking lips in an unknown night club at midnight. The couple officially began dating in March 2017 after Tekno posted an affectionate image of both of them on his IG.
Rae was seen grabbing her boo who captioned the post with a love emoji by the shoulder, launching them into a world of romance.
SOURCES: wikipedia.org,vanguardngr.com,www.takemetonaija.com