We Are Working, Supporting Nigeria As The Only Country, Biafra Has No Future – France
|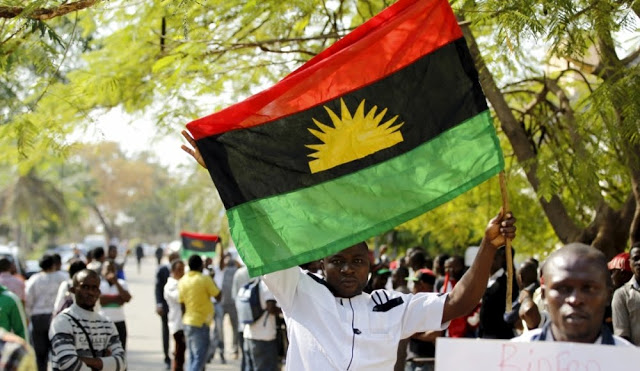 Biafra's
former ally in the 1967 secession bid, has ruled out any support for
the secession of any part of the country, particularly Biafra.
In
an interview with The Guardian, France's Ambassador to Nigeria, Denys
Gauer, said his country would not in anyway work with any group
agitating for the dismemberment of the nation, adding that France was
working with Nigeria and supporting it as a country.
"We
are working with Nigeria and we are supporting it as the only country.
This is absolutely clear and I don't think there is any kind of future
for Biafra. They are part of Nigeria and Nigeria has to remain as the
only country."
Speaking against the backdrop of
France's previous support for Biafra during Nigeria's civil war, Gauer
pointed out that Nigeria has evolved since the civil war.
Leader
of the Movement for the Actualization of Sovereign State of Biafra
(MASSOB), Uchenna Madu, however, told The Guardian that the struggle for
Biafra "is real and cannot be stopped by any man created by God"
"We
in MASSOB do not believe what he said because that does not represent
the position of France. France is a friend of Biafra and even during the
Nigeria/Biafran war, they assisted us so much.
"In
this current agitation for Biafra, France has sympathy for us. We
advise our people to disregard what he said. We think that the Nigerian
media misinterpreted what the French envoy said.
But the French
envoy further pointed out that there is no future for Biafra and urged
proponents of secession or Biafra to continue to be part of the country.


He also disclosed that France is working with the country in its fight against insurgency, saying the fight against Boko Haram has brought the two countries together, more than before.
The envoy further explained how France helped the former Goodluck Jonathan
government to organize a regional meeting with neighbouring Francophone
countries, Chad, Cameroon, and the Republic of Benin, in Paris, in
2014, following which the Multinational Joint Task Force, MJTF was
established to fight Boko Haram.
"Apart
from encouraging neighbouring African countries to cooperate with
Nigeria, we have also developed a strong bilateral relationship with the
Nigerian Armed forces.
In May 2015, the Defence Ministers of
Nigeria and France signed a cooperation agreement between the two armed
forces, which we did not have before.
Meanwhile, Nigeria's Chief
of Army Staff, Gen. Tukur Buratai, recently warned those agitating for
an independent state to forget it as that won't happen in his lifetime.
Buratai who disclosed this Speaking in Abuja
after receiving an award conferred on him by a coalition of over 80
civil society organizations (CSOs), said the army would not condone any
act that could lead to the disintegration of the country.


"Those
individuals and groups that are bent on destabilizing our country I
think they have to wait till may be the next three or four millennium
for them to do that. That is, maybe the next generation of officers and
men will allow them at all," he said.