RECOMMENDING: The Top And Best Modeling Agencies In Nigeria As Of 2016.
|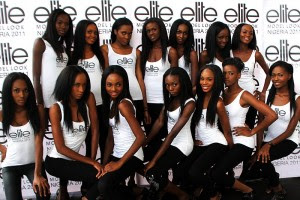 Elite
Do you have that fine shape and style that fits you for a modeling job and you are searching for the best modeling agencies in Nigeria 2016 , if that is the case you have no problem because we are about to list out some best Nigerian modeling agencies that are very capable to training you to become a professional and successful model . Many people come across modeling agencies but does not know why they are founded or what they do .
For the sake of those interested persons who it may concern and wants to know what modeling agency do and why they are established .
Modeling agencies are founded to carry out jobs like training models , getting test shoots, getting layout portfolios for their models and these modeling agencies work hand in hand with fashion designers and advertising agencies .
They work with fashion designers because one basic need of any model is clothes and they can't do without it . Advertising agencies on the other hand are those agencies that gives model that modeling contract that gives model reward .
Are you a male or female who lives in Nigeria and you are very sure you have what it takes to become a model , i will be leaving you with best modeling agencies in Nigeria for 2016 that can help you manage your talent efficiently and adequately. It has now been compromised that fashion , modeling and entertainment business is winning in Nigeria today .
1. Silverbird Group
The best modeling agency in Nigeria 2016 is Silverbird Group . This modeling agency has been there since the history of Nigerian modeling industry and they are the organizer of Beauty pageants , Most Beautiful Girl in Nigeria (MGBN) and Mother Daughter Pageant and Mr Nigeria and this company was established in the year 1980 by Mr Ben Murray-Bruce . They own a wide range of multi-media companies which include radio,television, cinemas and real estate .
2. Pillars & Pride Of Africa Model And Talent Management
After Silverbird Group modeling agency the next one that is top-notch modeling agancy and also equal to the task is Pillars & Pride Of Africa Model and Talent Management . This company help models develop their talents and push them to lime-light within a short period of time . They are one of the oldest modeling agency in Nigeria with that good reputation , they train model through constant evaluation and appraisals . Do you want to contact them ? here is their official website and address . www.prideofafrika.com , Baico Plaza (7th Floor), 12 Abibu-oki street, Marina, Lagos Island, Lagos .
3. Identical Media
On the number three spot we have another big Nigerian modeling agency called Identical Media which focuses on Public Relations Promotions and Music Promotions . They also offer othet services like Graphics, Web design , Multimedia, Print and Brands . That is not all , Identical Media is your best bet when it comes to entertainments businesss, fashion show, music promotion , events organising just to mention a few . Log on to their portal atwww.identicalmedia.net to know more about them any time .
4. Fashion Instinct Modeling Agency
What's to know what Fashion Instinct Modeling Agency is all about ? this is their official websitewww.thefashioninstinct.com, visit it any time to learn more about them . Just like some of the modeling companies we've listed above , Fashion Instinct Modeling Agency train and manage model to become successful . If you don't want to be a failed model i advise you to come to this Fashion Instinct Modeling Agency and you will never regret coming there .
5. Exquisite Models International
It is no news that most Nigerian modeling agancies train both male and female models but Exquisite Models International trains only female models which is why they are different from others counterpaths . This modeling agency is one of the oldest in Nigeria and the reason they fall down to this spot is because of the competition in the modeling world . Here is their website www.exquisitemodels.co.uk incase you want to read more about them go ahead and hit on this link.
6. Y-RAy Models
On the number six spot is another famous and respected modeling company in Nigeria called Y-RAy Models and it is one of the most experienced in Nigeria today because it has been there for decades . Their modeling job encompasses many areas like calendar,TV presentation, bridal train, brand promotion, fashion shows and many more . Here is Y-RAy Models official portalwww.yraymodels.com .
7. Looks And More
Visit Looks And More website at www.looksandmore.comto equipt yourself abot them and here is their address — 6th floor (Transworld wing), investment house, 21/25 Broad Street, Lagos Island, Lagos , Nigeria .
8. Brendance And Crusader Limited
At the number eight spot is Brendance And Crusader Limited. This modeling company direct the activities of one beauty Pageant called Nigeria's International SuperModel (NISM) Pageant . To get more information about Brendance And Crusader Limited visit their website at www.nismpageant.com .
Apart from the modeling companies listed above, there are also some modeling company that are equal to the task and if you care to know them here they are ;
Beth Modeling agency model Mart ManagementDatabank Modeling AgencyGloria KelvinHues and Shades Modeling AgencyModels 87African Queen Productions LtdPosh Model Agency.