Frog Meat Sale: The New Paying Business In Nigeria; See How A Man Is Making It.
|
Well well well, looks like Nigeria's got something new they are interested in, Frog Meat. For many who may not know that kind of business would pay in Nigeria well, here you have it
Buying and selling frog meat seems to be the latest trade trending in some parts of the country as Nigerians strive to make ends meet in the heat of the current recession.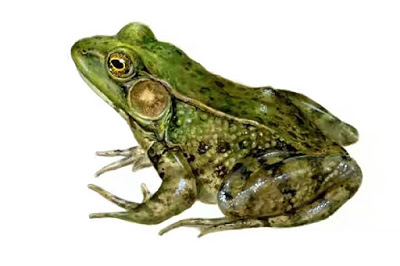 Takemetonaija.com
At Dorawa Salau Kadawa, a village in Garun Mallam Local Government Area of Kano State, traders from across the country are reportedly spotted queuing up to buy frogs at the frogs market.
Though the trade in frogs is not a new line of business, people from different parts of Nigeria have been observed purchasing the reptile in large quantities. The buyers have erected camps at the village and brought a bloom to its economy.
A small carton of frog can fetch as much as N5,000, with a piece sold at N200, raking in huge returns on a weekly basis for the traders.
Premium Times report that a 56-year-old trader, Mrs. Ajiboye, distributes the delicacy across states in the south-west, south-east and south-south. She said people even paid upfront for the frogs.
Ajiboye said she has been in the business for 15 years. She was previously engaged in the kolanut business until she realized that frogs have a greater turnover in the south than any other article of trade she was taking back.
Another frog meat trader from Abia State, Solomon Nwafor said he is a hunter of frogs in Dorawa Salau Kadawa village of Kano, and makes an average of N20,000 weekly in frog sales.
The hunters use hooks to catch the frogs. Mr. Nwafor said he wakes up as early as possible in the morning to hunt, and sometimes late in the evening too.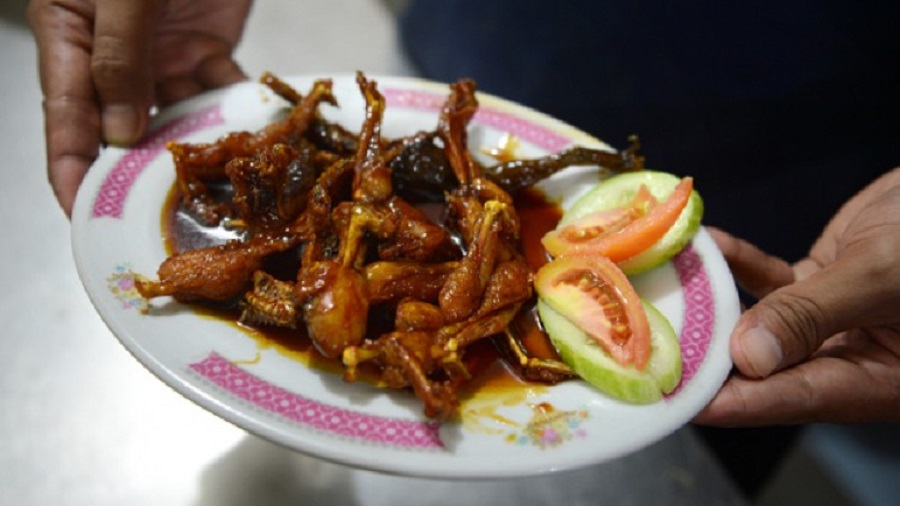 Rich in protein, omega-3 fatty acids, vitamin A, and potassium, frog meat has been described as akin to chicken and fish because of their mild flavor. Its taste and texture is approximately between chicken and fish.
Frog leg delicacy is consumed in different parts of the world and popular in France, China, Vietnam, Thailand, Indonesia, northern Italy, the Alentejo region of Portugal, Spain, Albania, Slovenia, the northwest Greece, the Kerala state of India and the Southern regions of the United States.