Producer Young John Full Biography.
|
FULL NAME: Udomboso John Saviours
DATE OF BIRTH: February 16, 1995
OCCUPATION: Record producer, Audio Engineer.
MARITAL STATUS: Not Married.









INTRODUCTION
Young Jonn Also known as "The Wicked Producer" is a Nigerian record producer and audio engineer. He is best known for producing the critically acclaimed single titled "Story For The Gods" off Olamide's Street OTalbum. With music production credits on albums including Street OT and 2 Kings. He is currently affiliated with YBNL Nation.
EARLY LIFE AND BACKGROUND
Born into a Christian family in Ibadan, the capital of Oyo State, Young Jonn had his basic formal education at Ideal Foundation Primary School, Ibadan and GOF College, Osun State. He is presently studying Communication and Language Arts at the University of Ibadan.
YoungJohn spent most part of his life in the western part of Nigeria attending Ideal Foundation Primary School in Ibadan, Oritamefa Baptist Model School in Ibadan before moving on to GOF College In Osun state. Presently, he's studying Communication and Language Arts (CLA) In the University of Ibadan.
YoungJohn production style has been described as an up-tempo, dance oriented, and catchy yet simple melodic Afro-pop style. His work ethic has been praised by the industry considering the number of artist he has worked with within a very short period of time.
The Wicked Producer grew up in a church environment playing musical instruments from a very early age especially the drums and keyboard.
He has since then moved on from the church scene working with various artistes like Olamide, Jaywon, Sexy Steel, Stringz, Sukanmi, Davido, Reminisce, Charass, Lil Kesh, Danaagog, BuckWylla, Yung Kay, Viktoh, LAX, among many others.
CAREER AND LIFE
YoungJohn was formerly part of a group called (AVG) formed with his brothers Marvelous, Gideon and manager, Dipson, until he signed to HitFactory Studio Lagos in 2012 to pursue his solo career as a producer and artist. His affiliation with YBNL is not by fluke but by a strong mutual and business relationship created between Hitfactory Studio and YBNL Nation. Olamide's most recent studio album titled Street OT, released on 14th November 2014, can attest to that as YoungJohn produced 5 solid hits which included; Real MVP, Prayer for the client, Blood Money , Story for the Gods, and Falila Ketan.
YoungJohn has several hits in the pipeline with the biggest names in the industry which includes production on the most anticipated sophomore album of Davido titled "Biggest Backside" ft. B-Red and Reminisce's Album (BABAHAFUSA) "Busayo" ft. Ice Prince.
Young Jonn was ranked #3 in The NET 's list of "Nigeria's Top 7 Biggest Music Producers". and went on to be nominated in the "Producer of The Year" categories at the2015 Nigeria Entertainment Awards and The Headies 2015. He is currently affiliated withYBNL Nation.
In this interview with HipTV, the young talented producer who co-produced Olamide's 4th studio album talks about his relationship with the YBNL family and his experience working with Lil Kesh on his latest project 'Gbese'.
Speaking on his experience producing Lil Kesh's 'Gbese', he said "Making Gbese wasn't stressful at all because Kesh is a brilliant artiste, even before I was done with the instrumental, he already knew what he wanted, came up with a brilliant hook and that's how we made 'Gbese'. He further revealed that the song was recorded overnight.
When asked what's a regular day with the YBNL crew is like, the fast rising producer says "We turn up every day, YBNL is family"?
He went on to speak on the challenges of being a music producer stating that "A prouder cannot sleep because the idea comes usually when we are alone, when the rest of the world is asleep "So usually the world wakes up to our ideas in the morning"
When asked about his greatest career decision, he answered "leaving home and moving to Lagos"
Is Young John signed to YBNL, he gave a rather inconclusive answer saying, "YBNL is family, we are affiliated"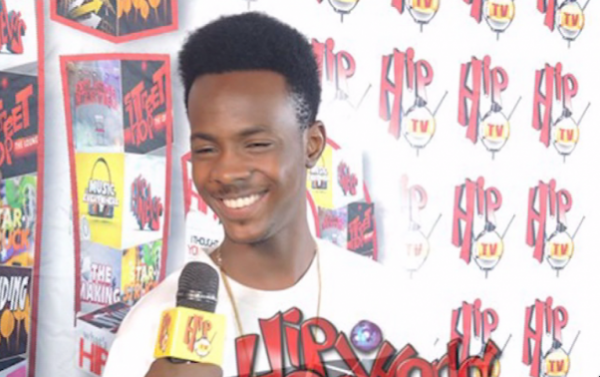 Add caption
Young john with pheelz.
SOURCES: Takemetonaija.com, Notjustok.com, Wikipedia.org