Actress Nuella Njubigbo Full Biography
|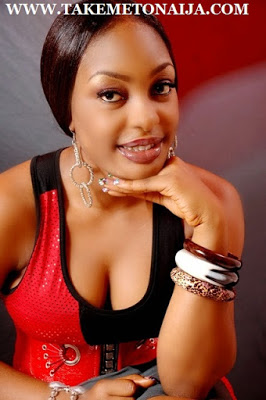 FULL NAME: Nuella Njubigbo
DATE OF BIRTH: (unknown)
OCCUPATION: Actress, Script-Writer
MARITAL STATUS: Married
INTRODUCTION
Nuella Njubigbo, fondly known as Ella, is a Nollywood actress and a scriptwriter. As of 2016 she's featured in close to 30 Nollywood movies. She got married to fellow actor Tchidi chikere in 2014.
EARLY LIFE AND CAREER
Alluring Ella is an indigene of Anambra State and a graduate of government and public administration from Imo State University.
Nuella have always wanted to be on TV ever since she was a kid. . She thought she would end up a TV presenter or a broadcaster but in her third year in the University, she was watching a movie and she was like, "I can do this thing", then she got a number from somebody and she called and the person she called happened to be a family friend and he is also a director and that was how he introduced her to other people and she started going for auditions.

INTERVIEW QUESTIONS ABOUT HER LIFE AND CAREER:
What was the experience like acting for the first time alongside professionals?
"I was so tensed although, I have done other jobs before then but I did them on stage. You know while in school, I used to go for school production and I act with the Theater Arts student but this time it is doing it in front of the camera, so I was tensed. But somehow, I did the first one and the in the first one I did, my heart was actually in my mouth. I was breathing very hard but finally I guessed that one turned out better than expected, not so good though ,but it was better than what I thought it would be. I did the first scene, the second scene and then the third and that was it."
Were you a theater art student?
"No, I am not; I only did a certificate programme in creative arts, so that was how I had that experience and that was how I started mixing up with them, even when I left to go for my degree programe in Imo State University, I was still in contact with them and whenever they have anything to do, I still go there and work with them."
She has done about 13 movies in her three to four years of acting experience. Some of her hit movies include 'Life's incidence', 'Lord of marriage', 'Evil project' and 'Heart of a slave'. Nuella Njubigbo got married to film director Tchidi Chikere in her family compound on March 29, 2014, in Anambra State. Their union was the subject of the media for days mainly because the groom was previously married to another actress Sophia Chikere with 3 kids. However, Tchidi gave reasons for the breakup of his previous marriage amidst public outcry. She was nominated for Rising Star Award category at the 2012 Nollywood Movies Awards.
Nuella looking hot
Nuella,Husband Tchidi and baby
SOURCES: wikipedia.org,wikipedia.org,africanseer.com