Must Read: "Tough Times Lay Ahead" – Tony Ogunlowo
|
Tony Ogunlowo just sent in another article discussing the status of the country at the moment. Things you should know as a citizen of this country. Check this one out!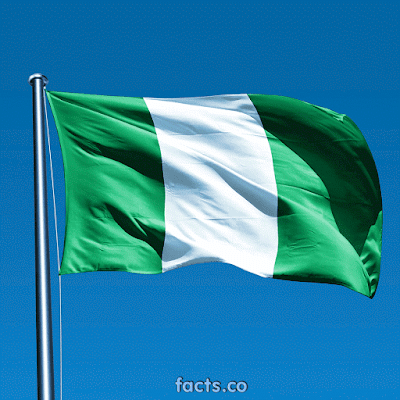 Tough Times Lay Ahead an article by Tony Ogunlowo
Nigeria's financial outlook is not looking good at the moment and there are tough times ahead.
The price of crude oil, Nigeria's major earner, is taking a battering on the world markets. With sanctions against Iran being lifted and the Persian states' ability to produce up to 500,000 barrels per day, the price of crude oil has dropped from about $100 per barrel in 2014 to around $32 in 2016 and analysts have warned that it might drop even further.
With countries, like South Africa, turning away from Nigeria for their oil supplies it means there will be a shortfall in the 2016 N6.08 trillion naira budget recently presented. External borrowing cannot be ruled out and state governors will be going to the FG for bailouts to meet their growing financial obligations.
Cuts are imminent and the Naira will depreciate further against major foreign currencies, already its hovering around 300 naira to a dollar. The President and Governor of the Central Bank will have to fight tooth and nail to stop the devaluation of the Naira altogether.
Growth will drop and inflation will rise; especially now imports are restricted in a bid to conserve whatever foreign exchange there is available. Foreign investment will drop considerably as foreign investors will not invest in an economy where the currency is most likely going to be devalued. So instead of investing they are most likely going to start pulling their money out.
To raise cash there is a possibility oil subsidies will be removed. The recent rapid rise in the price of kerosene is an indication of this.
There will be a lot of belt tightening and a lot of Federal and State capital projects will either be mothballed, postponed or re-structured.
Raising taxes might generate much needed revenue and novice Finance Minister, Mrs Kemi Adeosun, will have her work cut out for her as she attempts to clean up the nation's books.
For the ordinary man on the streets this will mean that the price of basic commodities will shoot up. There will still be fuel shortages and many civil servants will still remain unpaid as both state and federal governments struggle to balance their books. There will also be the threat of people being laid off work as employers struggle with the rising exorbitant cost of importing raw materials – that's if they are not already banned – and the scarcity of foreign exchange which will force many of them to turn to the black market.
Even though the EFCC is doing a great job trying to recover monies pilfered by wayward politicians it's still not enough to make even a dent in the deficit( – perhaps we can ask Diezani and her cronies to 'lend' us a few billions from what they are alleged to have stolen!)
Selling off money wasting assets such as government private jets, getting all politicians to agree to a pay cut and curbing their excessive allowances will be one way to save money. If most civil servants haven't been paid for ages why should they?
Also, with so many wealthy Nigerians around the government might do well to issue special high rate FGN Treasury Bonds in the hope the economy would have picked up at the time of maturity.
Unfortunately for President Buhari it seems the rapidly dropping oil prices his then government encountered in 1983 – 1985 has come back to haunt him again. Only this time around cost cutting measures will have to be done democratically and not by decree.
SEND IN YOUR ARTICLES TO: [email protected]