Actress SUSAN PETERS Full Biography,Life And News.
|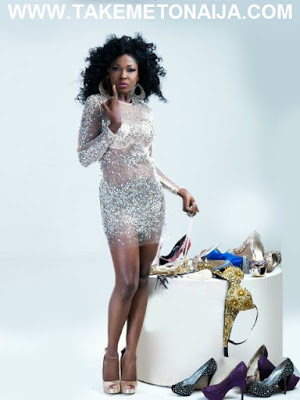 FULL NAME: Susan Peters
DATE OF BIRTH: May , 1980
OCCUPATION: Actress, Businesswoman
MARITAL STATUS: Married[10-Oct-2015]
INTRODUCTION
Susan Peters is a multiple award-winning Nigerian actress with over 90 credits in Nollywood (Nigerian) movies. She is a star on Nigerian TV, a successful model, interior designer and beauty salon owner she was already a self-made millionaire before she joined the movie industry, Susan. Her awards includes Oscars and more..
EARLY LIFE AND BACKGROUND
Susan Peters was born into a military family of Idoma extraction on May 30, in Ado Local Government Area, Benue State in central Nigeria. Her family moved around Nigeria extensively and, as a consequence, she speaks several Nigerian languages. Susan was sent to Airforce nursery and primary schools and FGG College in Wuse, Abuja. She went on to study Computer Science at Asman English School, graduating in 1998. Later, she studied TV and Film at Video Waves and Camera Film School and graduated in 2002. There, according to her official biography, she finished Best Overall Female in her class.
She started acting in Nollywood movies in 2002, the same year that she graduated. The following year she began modelling and appeared in billboards, TV commercials, press ads and handbills for companies such as BAT (British America Tobacco), Fidelity Bank, Bank P.H.B., Golden Penny Pasta, U.H.F. Long Life Milk, Haemeron Blood Tonic and Finbank.
Despite increasing pressure for Nollywood actresses to perform raunchy love scenes and appear with little or no clothing, Susan has stated, more than once, that she is not planning to follow suit
CAREER AND LIFE
She wanted to become an air hostess. She loved the way the female British Airways cabin crew dressed with their smart outfits and short skirts, looking very prim and proper. But it didn't work out. They were supposed to go for a course but at that time the airline said they weren't willing to train people except they train themselves because when they train people, most of them don't stay with them and they go to other airlines. That was when she opened the salon and boutique. Shortly after that, some people came to use her store to act a series and offered her a small role. When they finished, the Director asked her if she had thought about acting and when she said no, he told her that there was a film school in Kaduna she could go to if she wanted to learn how to act. And that's it. She graduated with a distinction, the best overall female student in her class and after that, she came for a two-week excursion in Lagos, and here she is.
Coming to lagos at first, she couldn't deal with the chaos. Lagos was too rough and rowdy for her. In her words:
"The way the danfo drivers drive was too crazy and I felt I wasn't going to be able to stay in Lagos. I used to fly in, do my movies and fly back. At some point, Olu Jacobs advised me that in the industry I needed to be constant; that I should be at one point so when I am needed, I can easily be reached. That was when I decided to relocate in 2002. I first of all lived in Victoria Island, later I moved to Ikoyi and I've been there ever since"
She has done 90 movies and counting. The thing is most of the movies she has done don't really get enough publicity. But some of the recent ones that have given a boost to her career are 'Domino', a series she did with Tajudeen Adepetu; 'Sound Of Poverty' and then 'Bursting Out', an Emem Isong production. She've gotten a lot of recognition and awards for that movie.
And as of 2015 Susan is now among the A-LIST nollywood actresses. She's featured in many big movies and many big awards to her name.
She won the 2011 Afro Hollywood Best Actress (English) Award for her role in Bursting Out, NAFCA Awards (Nollywood and African Film Critics Awards) North Carolina Nigerian Oscars: Best Actress in Supporting Role 2011 the BON (Best Of Nollywood) Best Supporting Actress Award 2011, and the Actress of the Year 2010 and Most Stylish Actress 2012 Awards from City People Magazine. In 2011, she made the December cover of the creatively acclaimed, arts and culture magazine, Said Zen Magazine editor, Arinze Nwokolo, "Susan Peters is a remarkable and an incredible talent in the movie industry! Her dedication to her art is unmistakable…"
In 2015 she got married to a white man, the actress who has kept her personal life very private got married on 10 oct, 2015 to her Dutch lover at the Ikoyi registry in Lagos. One of her best friends in Nollywood, Desmond Elliot and few other celebrities were there to grace the occasion. It will be recalled that Susan had showed off a ring in 2014 year on her instagram page which looked like an engagement one and despite people congratulating her, she kept mute on it, and hid her man.
AWARDS AND ENDORSEMENTS
Her big awards includes:
City People Awards: Outstanding Performance 2010
NAFCA Awards (Nollywood and African Film Critics Awards) North Carolina
Nigerian Oscars: Best Actress in Supporting Role 2011
Afro-Hollywood Awards, UK: 16th African Film Awards 2011, Best Actress English Language, for the film Bursting Out
Best of Nollywood Awards 2011: Best Supporting Actress for Bursting Out
DIVA Awards 2011: award of recognition to the growth of the industry
City People Magazine Beauty and Fashion Awards 2012: Most Stylish Actress
Golden Icons Academy Movie Awards (GIAMA) Awards 2012, Houston, USA: Best Supporting Actress
NO POPULAR ENDORSEMENTS
RUMORS AND CONTROVERSIES
She had a fight with popular blogger linda ikeji on twitter in 2012 after linda posted about her buying Blackberry Porsche which resulted in linda's blog readers insulting her. She was even said to have been the first Nollywood actress to buy the phone.
Susan Blackberry Porsche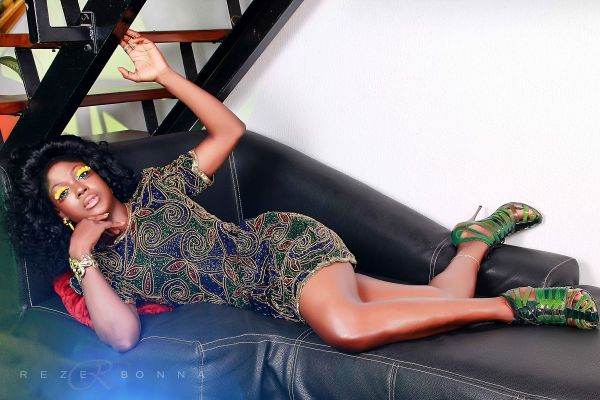 Susan Sexy


SOURCES: bellanaija.com,wikipedia.org,ladunliadinews.com