6 Nollywood Movies You Should See This Month!
|
In the sense of promoting Nigerian contents and serving our dear T.I.N Magazine visitors good contents,
we've decided to recommend you six very good Nollywood movies you should watch before this month runs out. After a lot of reviews we think you all movie lovers should check these movies out if you haven't.
1] BRAVE
Brave
BRAVE
is an inspirational short film inspired (but not based) by a true story
on page 88 of T.D Jakes 'The Lady, Her Lover & Her Lord'. It is a
heartfelt story based on the lives of a young couple, Nathan (Wole Ojo) and Layo (Adesua Etomi)
who seem to have happiness, love and comfort.
Tragedy
strikes on a Night which was meant to be special and marks the beginning
of a nightmare both may not wake from and suddenly, love is not enough.
SEE MOVIE REVIEW AND COMMENTS ON IROKOTV
2] BURNING BRIDGES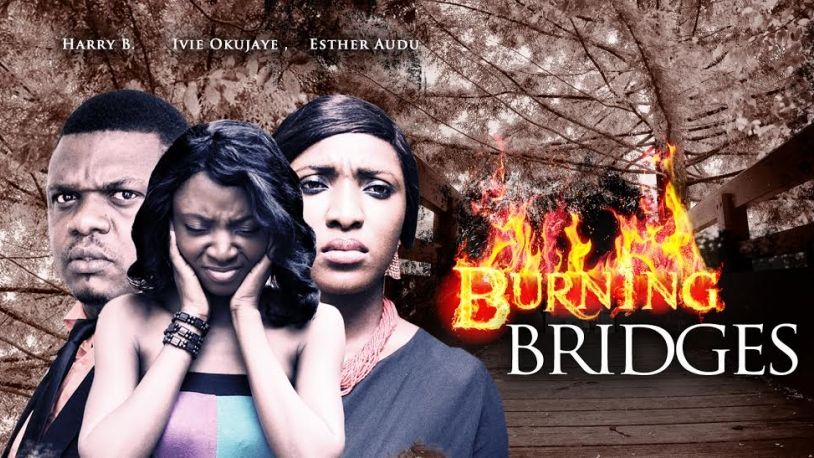 Burning Bridges
A soon to be wed bride is plagued with jealousy when her fiance's best
friend, who happens to be a very attractive female, comes into town. Her
suspicions only increase after marriage. Ivie Okujaye, Ken Erics,
Esther Audu.
SEE MOVIE REVIEW AND COMMENTS ON IROKOTV
3] BIRTH MARK
Birthmark
A privileged young man becomes obsessed with his former nanny, the woman
who practically raised him since he was a baby. She continuously
rebuffs his advances but before long it all becomes too much to bear.
Joshua Richards, Ini Edo, Bimbo Manuel.
SEE MOVIE REVIEW AND COMMENTS ON IROKOTV
4] CODE OF SILENCE
Code of silence
A virgin is kidnapped on her way home from school and taken to be
gang-raped. Death upon her family is threatened should she ever speak
out, however breaking the code of silence is necessary to start the
healing process but comes with serious repercussions. Makida Moka, Ini
Edo, Patience Ozokwor, Desmond Elliot, Omoni Oboli, Benjamin Touitou,
Kofi Adjorlolo.
SEE MOVIE REVIEW AND COMMENTS ON IROKOTV
5] IYORE (The Return)
Iyore
A tragic love story centred around 3 sacred virgins from the kingdom of
Benin is told by a school teacher narrating the historic tale to her
class. Rita Dominic, Joseph Bejamin, Okawa Shaznay.
SEE MOVIE REVIEW AND COMMENTS ON IROKOTV
6] THY WILL BE DONE
Thy will be done
A happily married pastor's peaceful life is thrown into disarray the day
a shabbily dressed woman from his past shows up at his church with a
shocking story to tell. Ramsey Nouah, Mercy Johnson, Mary Remmy.
SEE MOVIE REVIEW AND COMMENTS ON IROKOTV
SO THAT IS WHAT WE HAVE FOR YOU THIS MONTH, TRUST US YOU WILL SURE LOVE THESE MOVIES, THEY WERE RECOMMENDED BY OUR BEST MOVIE CRITICS!
WE ARE GOING TO RECOMMEND YOU 10 MOVIES YOU SHOULD WATCH NEXT MONTH! KEEP CHECKING T.I.N MAGAZINE…