Rapper SKALES Full Biography,Life And News
|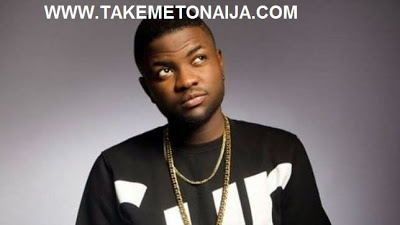 FULL NAME: Raoul John Njeng-Njeng
DATE OF BIRTH: 1 April 1991
OCCUPATION: Rapper/Singer
MARITAL STATUS: NOT MARRIED
EARLY LIFE AND BACKGROUND
Skales, born and raised in Kaduna, is the only child of his family. His stage name is an acronym for "Seek Knowledge Acquire Large Entrepreneurial Skills". He grew up in a Church setting, and became interested in music while at his mother's cassette store. He grew up with his mother, a single parent, who did menial jobs to nurture him. Skales met producers Jeremiah Gyang and Jesse Jagz while attending the University of Jos. Skales left the University of Jos his junior year and attended Lead City University, where he graduated with a degree in Office Management and Technology.
The journey for Skales begun way back in 2000, when he started writing his own songs and honing his rap skills in Kaduna, where he grew up. Between 2007 and 2008, this adventurous young man travelled to Jos as often as he could to work with some of Nigeria's finest producers – Jeremiah Gyang and Jesse Jagz. In 2008, he entered for the Zain Tru Search competition and emerged as the winner for the North Central region, and then he came to Lagos.
While at the University of Jos, he partook in the Zain Tru Search Competition and won the competition's North Central region. His debut single, "Must Shine", was released to critical acclaim. In a 2013 interview with This Day newspaper, Skales described himself as an entertainer whose music is influence by his surroundings. His 2009 release, "Heading for a Grammy", was inspired by Kanye West's "Jesus Walks". The experiences he was going through at the time helped shape the scope of the song which is an ode to self empowerment.
CAREER AND LIFE
His first single, "Must Shine" enjoyed good airplay early 2009 and made it to the Rhythm FM Top 7 Jamz at 7 in Lagos for some weeks and it was also the 'Hit Song of the Week' on Rhythm FM in Jos and Abuja.
Skales signed a record deal with Empire Mates Entertainment after meeting Banky W. in 2009. He released the singles "Mukulu" and "Keresimesi" simultaneously. Both songs were produced by Sarz and released under the outfit. The music video for the latter was produced by Clarence Peters and uploaded onto YouTube on 28 November 2011.
Skales was one of the main acts on E.M.E's debut compilation album, Empire Mates State of Mind (2012). He collaborated with Banky W., Wizkid, Shaydee, Niyola and DJ Xclusive on five ("Baddest Boy", "Get Down Tonight", "Sun Mo Mi", "Ko Mo Le" and "Change") of the album's seven singles.
He also toured with some of the aforementioned acts on the EME US Tour, which kicked off on 4 July 2012 and ended on 2 September 2012. EME acts performed in several different cities, including Houston, Dallas, Toronto, Vancouver, New York City, Providence, Calgary, Atlanta, Washington DC and Chicago. Skales supported Wizkid on his tour of London in 2012. On 17 October 2013, Skales performed at the 2013 edition of Felabration, a yearly concert dedicated to the late Fela Kuti.
In February 2014, The Vanguard reported that Skales left Empire Mates Entertainment following the expiration of his four-year recording contract. E.M.E executives felt that they were not getting remunerated for investing in him and refused to renew his contract.
In May 2014, Skales established his own record label, OHK music. The label is home to producer Drey Beatz, and has affiliations with other music personnel within Nigeria. On 6 May 2014, Skales released "Shake Body" as the first single from his upcoming album. The song was produced by Jay Pizzle and its music video was released on 22 July 2014 onto YouTube. Skales promoted the song by announcing the Shake Body video competition.
It was alleged that Skales signed a record deal with Timaya's Dem Mama Records following his departure from E.M.E. In February 2014, Skales debunked the reports and said he didn't sign with Dem Mama Records.
After making lots of waves in Nigeria in 2014 with his hit single Shake Body he later released few singles after that in preparation for his debut album he would release in 2015.
AWARDS ENDORSEMENT
Best Upcoming atiste (Male) at the Nigerian Teens Choice awards 2013
And more..
RUMORS AND SCANDALS
Skales was once said to have been involved in leaking a nude pic of his ex online in 2013
In 2015 skales got involved in a twitter fight with a long time mate and friend due to misunderstanding which caused a lot of buzz online during that period the fight which made them both spat at each other in an unbelievable way, many people believed he did it to promote the album he released in 2015.

Skales with EME Crew..


Skales with girlfriend