About Producer D'TUNES Full Biography And Life
|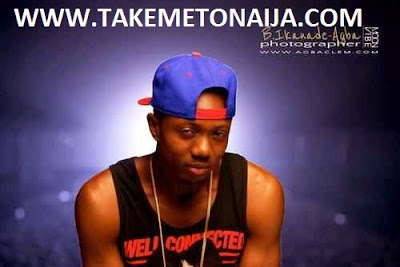 NAME: Adesanya Doyinsola
DATE OF BIRTH: 13th of October 1991
OCCUPATION: Producer, Ex-Artiste
EARLY LIFE AND BACKGROUND
Adesanya Doyinsola like most successful musicians all over the world started music from the Church by learning how to play the drums and keyboard until he was deemed fit enough to play for the church choir. Years later, his musical prowess has been channeled into beat making and song writing despite early oppositions from parents.
He studied in OOU olabisi onabanjo university until he dropped out of school in 2009. He started developing interest in production of songs after he wrote his UTME and was awaiting Admission and he became really more interested in producing than school so he had to drop out.
Read in an interview in his own voice how he explained:
"I left Olabisi Onabanjo University, 3 years ago to focus on my craft basically cause we were always on strike and my passion for beatmaking had really grown so much dat that I needed to focus more energy, resources and time to make any headway. It is a decision I do not regret, I felt it was the best decision for me at that point and I always try to follow my heart in making my decisions and I prayed about it."
He said his parents were really not accepting that for him but he insists even his mother wept just to let him go back but he ignored.
CAREER AND LIFE
At a tender age of 20, D'tunes has already made his mark in the industry by lacing tracks for popular acts like Faze, Ruggedman, Dipp, Silver Saddih, Lord of Ajasa, Cap B, Iceberg Slim, Rico White, Shank, Hakym d Dream, Rasheed and many others.
He once said he was an artiste in a band of 8guys but he later left and he said he no more going back to his music career anymore all his focusing on is his Beat making career.
His career actually got boosted in 2010/2011 when he was getting to produce for big artistes in the industry.
With joy he expressed his feelings when he produced for 9ice and 2face in an interview see:
"Phone rang at first I didn't pick it up cause I didn't know the number but I later picked up and the studio session was arranged and we finished d track! A beautiful experience with two of my idols, it was a wonderful feeling when mentors become your peers you can imagine how I felt when 2face was asking me as a producer that am I okay wit his verse? Do I want him to add anything? Like I tell people my life is God's engineering, My biggest breakthrough did not come via scheming and planning one serious PR campaign or what not It has happeend under situations where you can't but see God's hand in motion."
He explained how got to meet Iyanya which actually brought him to Limelight and how they worked together on Kukere song in interview see below in his words:
"Same baba God movements, prior to Iyanya I would say I had done so many other songs that had gained much popularity Like the 9ice and 2face joint, Tony Totch's Wata Bum Bum, Reminisce's If Only but meeting Iyanya was God's engineering as usual. I had produced tracks for Dammy Krane and Flowssick under Kollertunes Management. Iyanya's manager Ubi Franklin also does P.R work for them at that time so he heard my stuff, loved it and asked for my number. One thing led to another he added me up on BlackBerry and told me a studio in Lekki he would like me to run, that he has heard my works and he believes in me. The day we scheduled for the meeting Praiz and Iyanya were with him, he was managing them at that time. The next day we made a song which is Moblak's song with Iyanya 'She Wants It', the chemistry between me and Iyanya and Praiz was mad, Iyanya just tapped me on my shoulder and said we gonna make history together my G! Your sound is crazy! Iyanya is the prophet you would say, Kukere was our second experiment together, we made it around June or May I think, it has been God's engineering; who God has blessed, no man can curse my brother, no man!"
In 2013 D'tunes left Iyanya and their record label MMMG in which he stated he would be focusing more on his own career; he said his family would be investing more on his music career so he launched his own record label DIFFERENCE ENTERTAINMENT in which he immediately signed singer SEAN TIZZLE to his record label and they together worked on a song in 2013 SHO LEE which became an anthem in Nigeria in 2013 and they later worked on "Mama Eh" "Boogy Down" In Which totally brought them more fame and money in 2013.
He is currently on top 5 Nigeria music producers of the moment as at 2014.
He once said in an interview that he is a millionaire and he believes its God's doing.
Sean tizzle in 2014 Released his album under the label in which was him that produced almost all the songs in it…
AWARDS AND ENDORSEMENTS
Awards-
Won Headies award in 2013,
and many more awards
Endorsement-
no endorsement deal yet but sean tizzle under his label got an endorsement deal in 2014
RUMORS AND SCANDALS
He was said to have dumped his record label mmmg and start his own, but he later said he was never signed there
FEW PICS OF HIM

COMPILED BY TMTN
SOURCES-
biographyhome.com tooexclusive.com www.takemetonaija.com