Top 20 Hottest And Most Popular Songs In Nigeria 2017
We know you guys have been expecting T.I.N Magazine's year end rankings, sorry we are starting too late.
This time, we are here to show you the biggest Nigerian songs of year 2017 and do trust us it took us sometime to get all the stats and arrange accordingly.
Criteria Used:
Digital stats which includes; YouTube views, Web Downloads, Streams.
And we used how much the songs were relate-able to the average Nigerians, Radio airplays and street popularity.
TOP 20 BEST AND BIGGEST SONGS IN NIGERIA 2017
20. SOFA – KISS DANIEL

19. NOBODY UGLY – PSQAURE

18. YAWA – TEKNO

17. JEJE – REEKADO BANKS

16. FAKE LOVE – LIL KESH

15. MARADONA – NINIOLA

14. JOROMI – SIMI

13. ISKABA – WANDE COAL ft DJ TUNZE

12. YEBA – KISS DANIEL

11. LOVE YOU DIE – PATORANKING


THE TOP TEN BELOW===============>>>>>>>
11. RARA – TEKNO
www.takemetonaija.com
So this song was dropped late last year entered this year and it became a hit.. Song's the most deep, conscious and groovy tune of this year. with about 10 million views on YouTube and million of streams online Tekno's RARA has earned itself the spot on the top 11.
10. PENALTY – SMALL DOCTOR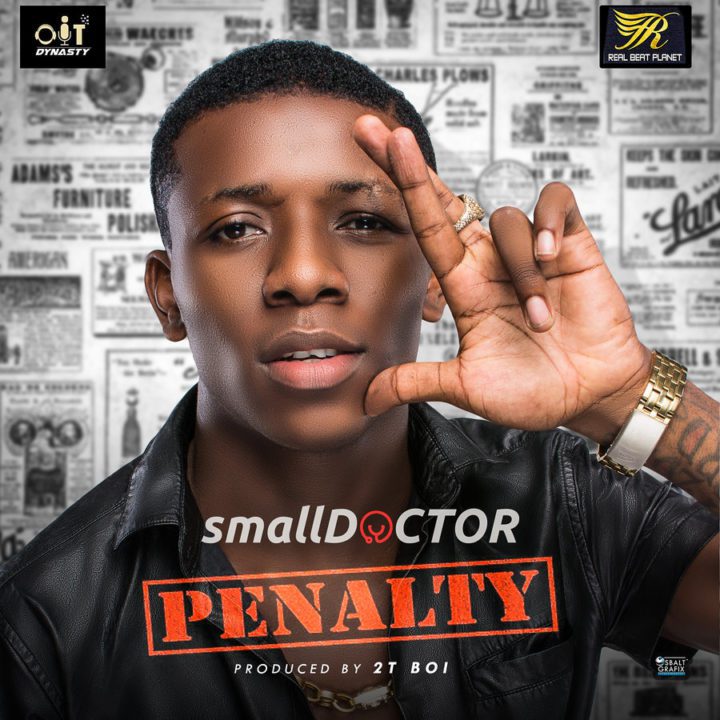 www.takemetonaija.com
Yes…! penalty penalty penalty. We know some of you may want this song to be higher on this list but sorry, this the position we put small doctor's penalty following stats. With over a million youtube views and quite a lot of downloads and a lot street popularity and massive airplay small doctor earned himself a spot on the top10 list.
9. ALL OVER – TIWA SAVAGE
www.takemetonaija.com
Tiwa came with this earlier this year and it was something different it got every music lovers thumbs up. All over is probably the biggest song from a female Nigerian artist this year. With over 10million views on YouTube and million of streams on spotify trust me, it deserves the spot.
8. MAMA – MAYORKUN
Takemetonaija.com
This is obviously DMW act Mayorkun biggest song so far. With a lot of love on social media and lots of airplays, this song earned itself a great spot on the top 10 list. Mayorkun MAMA has over 5million views on YouTube at the moment which keeps growing
7. LEG OVER – MR. EAZI
www.takemetonaija.com
Song dropped late 2016 and became an instant hit on social media before it expanded to radio. With over 24 milllion views on youtube it is obvious this is one of Mr Eeazi's biggest songs ever. Leg over is one of the most streamed Nigerian songs digitally this year. Leg over may not be too popular on the streets but it sure is popular internationally.
6. JUICE – YCEE ft MALEEK BERRY
www.takemetonaija.com
This song is arguably the song with most unique and crazy beats of 2017. Juice was a huge success with over 10 million views in a couple months after release. Juice is Ycee's biggest song so far with millions of streams on spotify and heavy digital downloads.
5. COME CLOSER – WIZKID ft DRAKE
www.takemetonaija.com
Well, we all know this is obviously the starboy's most popular song this year. In recent news the song just got over 200k digital sales in the u.k which silver. The song is the most sold out song by a Nigerian this year. Come closer went big outside Nigeria its still even growing big internationally. The song also big locally here in Nigeria but not as popular as once topping this list.
4. FALL – DAVIDO


www.takemetonaija.com
Fall was the second single released this year by Davido. A song which its slang "Fall on you" has gone viral on the streets ever since its release. Fall currently has over 33 million views on youtube which is quite a big deal because it garnered all that just in a couple months. Fall has quite the digital download numbers its crazy.
3. MAD OVER YOU – RUNTOWN
www.takemetonaija.com
Everyone was mad over this song for its uniqueness after being released late 2016. Many were certain no other song could beat the song with popularity but well, the song has got the 3rd postion on our list which isn't bad. Mad Over You is pretty much the most covered Nigerian song of 2017, the song also pretty much launched the "pon pon" sound which is like Nigeria's biggest sub-genre of the moment. Mad Over has over 50 million views just in 12 months, that is obviously no easy feat. The download counts are soaring too high too,
2. WO – OLAMIDE
www.takemetonaija.com
Song dropped middle year and it became a street anthem within 24 hours. Olamide's Wo was what everyone was waiting for when the "pon pon" sound reigning. Wo is the song you must hear played at any club or wedding or any party of sorts any day. With about 10million on youtube views after a couples months everyone can tell the song is no joke, not forgetting its digital streams and downloads are high as they can get. Wo became too much of anthem when it started getting played in churches and getting covered by many artist.
1. IF – DAVIDO
www.takemetonaija.com
We all can agree this song is the biggest this year. Davido dropped the single produced by Tekno in February and it became an instant hit, at the time of writing the song currently has 50million views on youtube which is a big deal for a song to garner that much views in a year here in Nigeria. Not to mention heavy audio streams and downloads on digital platforms. The song obviously is one of the biggest on the streets too with "30 billion" mantra that came with it every Nigerian even those who don't like pop music know of the song. The same song later went to inspire Davido's 2017 tour the 30 billion dollar tour which is the most successful tour by an African artists this year.
We here by annouce Davido's If as song of the year.
NOTE: [ This is ranking is basically for year 2017 and 2017 alone.]
T.I.N Magazine will be releasing the list of the highest paid artists in Nigeria this year very soon, keep checking back…
About The Author
Akinola