FG Releases Additional N420m Grant To Empower Nollywood
|

The Federal Government has released the sum of N420.2 million to the Nigeria film industry – Nollywood to improve and support aspiring practitioners.
According
to a statement issued by the Deputy Director of Information, Federal
Ministry of Finance, Mrs. Patricia Deworitshe, on Friday in Abuja, the money, which is the second tranche payment will benefit 105 film distributors.
The
Federal Government had earlier introduced the "Project Act Nollywood'',
with three primary components aimed at developing the movie making
value chain.
The components are the Film Production Fund (FPF), Capacity Building Fund (CBF) and Innovative Distribution Fund (IDF).
The FPF and CBF have been fully implemented, while the IDF, which is the third component of the project, is on-going.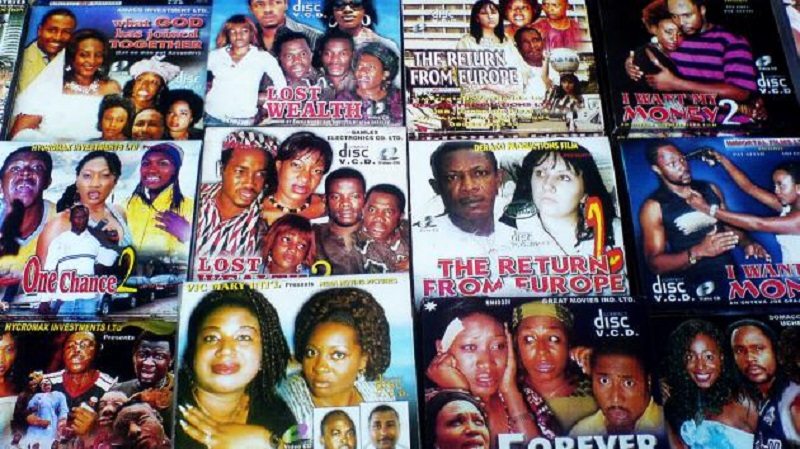 The IDF covers online, National, Regional and community categories of Nollywood Film distribution and exhibition.
The objectives of IDF are to improve the distribution network of Nigerian Audio-Visual contents, cut down on piracy, create jobs, and protect Intellectual Property Rights (IPR) within the Nigerian Entertainment Industry.
N1.8
billion was approved for disbursement to 106 beneficiaries in this
component, and N1.335 billion was disbursed earlier in the year as the
first tranche to 105 beneficiaries.
Deworitshe said that before
the release of the second tranche, the finance ministry had earlier
carried out a successful monitoring and evaluation of the first tranche
disbursement.
"Fifteen community cinemas and
viewing centres have been established through the grant and this has
improved the distribution network of movies in Nigeria.

"The programme has supported 18 firms in strengthening online
distribution platforms, this has helped curb illegal downloads and
piracy.

"Two hundred and fifty-six permanent jobs and 544 temporary jobs
have been created through the financial support provided to 105
beneficiaries by the programme.''
Deworitshe
said the programme had also aided the extension of the Nollywood
Industry to sub-Sahara Africa through the funding of National
distributors to expand their distribution capacity and network.
She
said through the programme, distributors had expanded their capacity to
lip-synching their content in French for onward distribution to the
ECOWAS sub-regio