Ebola Outbreak: FAAN Increases Surveillance At Nigerian Airports
|
The
Federal Airports Authority of Nigeria, FAAN, on Monday declared that
all measures adopted in 2014 to curtail the spread of the dreaded Ebola virus at airports across the country had been adequately fortified.
The
Acting General Manager, Corporate Affairs, FAAN, Mrs. Henrietta Yakubu,
has assured passengers and other users of their safety at the nation's
airports as adequate measures had been put in place to prevent the
re-occurrence of the Ebola outbreak in Nigeria.
Additional
personnel, thermal scanners, and sanitisers were deployed in the
country's two major international airports by the Federal Government on
Monday as part of measures to forestall another round of Ebola outbreak
in Nigeria.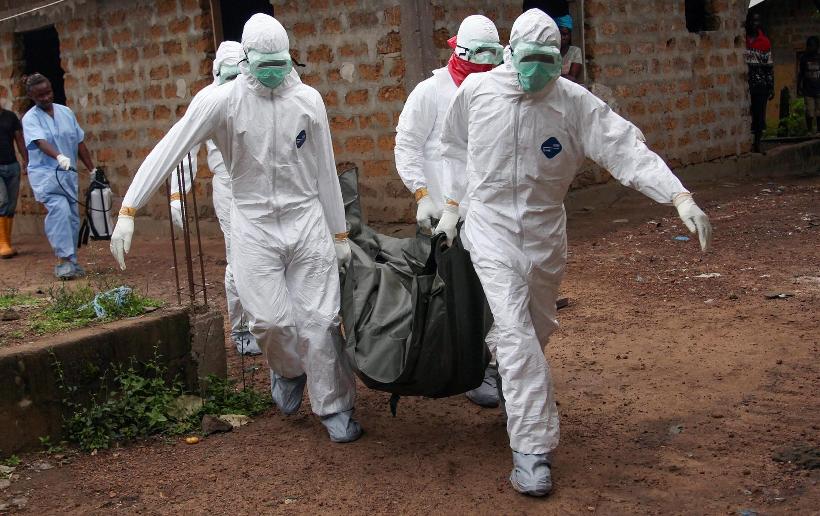 Nnamdi Azikiwe International Airport, Abuja, and the Murtala Muhammed International Airport, Lagos
are the major focus areas, although plans are also been made to extend
similar surveillance to the Port Harcourt International Airport as well
as the Kano International Airport.
According to Mrs. Henrietta
Yakubu, Ebola screening points and detecting machines have been fully
reinstated at the airports, she added that the authority was also
collaborating with the Federal Ministry of Health, through the Port
Health Service, to reactivate the Ebola awareness and sensitisation
campaign.
While
stating that there was no outbreak of Ebola in the country, Yakubu
implores passengers and airport users to go about their business
activities without fear.
Meanwhile, the World Health Organisation,
WHO has ruled out restrictions in the Democratic Republic of Congo in
the wake of the outbreak of the disease in a part of the country.
To
prevent a further spread of the virus, WHO in collaboration with health
workers in the country are quickly tracking down, testing, isolating
and treating suspected cases.
The World Health Organisation has
recently announced a fresh outbreak of Ebola in the Democratic Republic
of Congo. Two suspected cases were confirmed as Port Health officials
are at alert in all of the country's airports and surveillance has been
stepped up.
This is the eighth outbreak of Ebola virus in Congo DR
since its discovery in 1976. The worst outbreak was in 2014 when the
virus infected more than 28,000 and killed over 11,300 people in Guinea,
Sierra Leone, and Liberia.
In
November 2014, in line with WHO recommendations, the Ministry of Health
of DRC and WHO declared the end of the Virus disease outbreak that
started on 24 August 2014 and resulted in a total of 38 laboratory
confirmed cases and 28 probable cases including 49 deaths in Boende,
Equateur province.