See Female Nigerian Celebrities Who Has Claimed To Be Virgins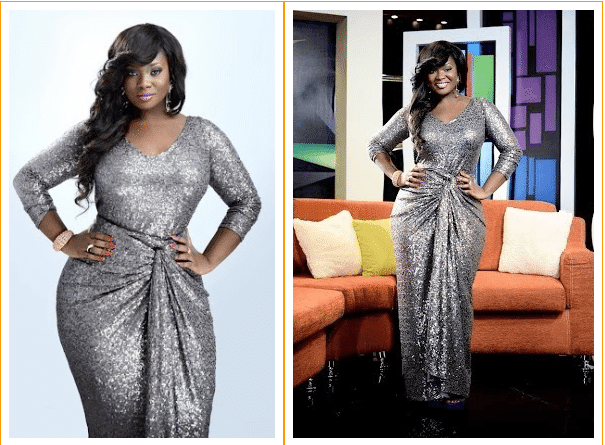 It
may sound incredulous to say that a female celebrity in Nigeria is
still retaining her virginity, considering the level of promiscuity that
is usually associated with their lifestyle. It may not have crossed
your widest imaginations that we still have a hand full of them who have
decided to remain
holy
and
loyal
to their future husbands. Meet these daring ladies who value their pride and would not let it go for a million dollars!
Adokiye Kyrian

An Imo-state-born Afro-pop singer who became the UN ambassador of peace nearly 5 years after climbing the music
stage in Nigeria gave everyone a shocker when she disclosed to
Vanguard's Potpourri, that come what may, she must not have sex until
after marriage.
Moreover, she said she'll only surrender to the
man that can buy her mum a private jet which she promised her before
marriage. However, the news of her still being a virgin went public when she volunteered her virginity to the Boko Haram in exchange of the abducted Chibok girls.
Meanwhile, the Pretty Virgin, as she calls herself said:"I have a boyfriend now but what we share is Agape love".
Seyi Hunter:

When
Adokiye, the Afro-pop singer declared she is a virgin in a recent chat
with Vanguard's Potpourri,many thought she could possibly be the last
five of the virgins in the entertainment industry. But it seems there
are others as another entertainer, an up-coming Nollywood actress, Seyi Hunter came out and declared she is a virgin too.
In an interview with Showtime Celebrity, she said: "I know nothing about sex. Money is more important to me in a relationship".
Seyi is born of an Igbo father and an Akwa Ibom
mother. She started off her career in the Yoruba sector and has
featured in about 20 movies in both the Yoruba and English language
movies.
Chidinma Ekile

The 'Kedike' and 'EmiNi Baller' crooner and 2010 Project Fame Season 3
winner, cried out that she is still a virgin while denying in very
strong terms ever making a sex tape that has gone viral on the Internet
she emphasized her claims by saying she could not have been involved in
such sex scandal since she is still a virgin.
"I didn't make any sex tape o, I have no idea where that tape is from and I am still a virgin o," she said. She also promised to sue those behind the dastardly act.
Tolu (Toolz) Oniru
Nigerian
curvy and super cute presenter before she got married had said she is still a virgin and that
she's keeping her virginity for her future husband. She said this while
answering questions from her fans via Twitter.
Damilola Agbajor
Damilola
emerged Miss Nigeria in 2010. At that time she was just 19. During one
of her interviews she confessed that she is a virgin. She said that it
is due to her young age. She considered herself too young for sex. At
that time she had no boyfriend as well.
About The Author
Akinola