Nigerians can now apply for driver's license online. See how.
|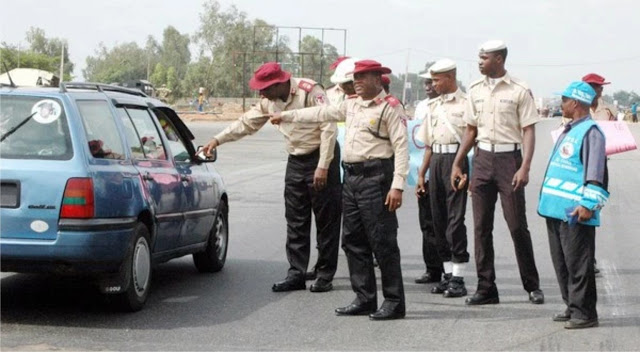 In the spirit of the continuous revamping of processes of public
ventures and ease of making transactions which has seen the Nigerian
Immigration service launch a 48-hour online visa application system for
businesspersons, the Federal Road Safety Corp has introduced a new and
easier way of requesting and renewing driver's license in all the states
of the federation.
The improved means which was announced by the Director-General of
Bureau of Public Service, Dr Joe Abah through his Twitter handle (@DrJoeAbah) has the official costs of a driver's license at 6,350 naira for 3 years validity and 10,450 naira for 5 years validity.
Explaining the costs and the process, Dr Joe Abah stated the price
above is solely for the license and not for any other thing. In essence,
the process may incur other expenses which are by no means catered for
in the 6,350, and 10,450 price groups respectively.
First-time applicants are expected, as a norm, to have gone through
driving school where they must have taken driving tests and issued
certificates of proficiency which will allow them to apply for the
license. All costs incurred during this process are not covered by the
license fee.
Dr Abah explained further that it is possible for Vehicle Inspection
Officers who control the issuance of driving certificates at states
level to charge certain amounts on certificates, which vary per states
for driving certificates, different from the license fee. The state
internal revenues board may also charge certain amounts for each
license. This also varies by state. Taking driving lessons and tests are
the normal procedure for the procurement of a driving license. The will
to fraudulently bypass this process is taken as the main reason some
applicants pay touts and fake officers double the stipulated fees.
The process for renewal is similar to that of new applicants except
for the tests and certificates. For renewals and new applications,
motorists are to log on to www.nigeriadriverslicence.org
where they would initiate their renewal and pay the appropriate fees.
The data page is then to be printed and taken to the nearest FRSC office
for the necessary confirmations and affirmations.
In all this, however, the interesting part is that the application
can now be self-initiated, with only minor confirmations,
certifications, and tests to be completed at the branches of the Federal
Road Service Corp. This will not only fast-track the process of
applying for a license, it blocks, to an extent, avenues for corrupt
officials to extort Nigerians.