Singer MR EAZI Full Biography; Songs, Net worth, controversies and more
|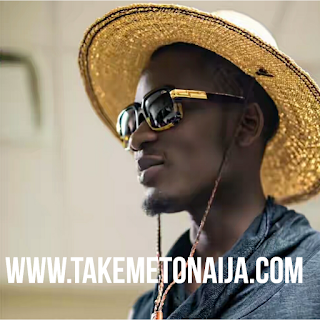 PROFILE OF MR EAZI
BIRTH NAME: Oluwatosin Ajibade
DATE OF BIRTH: July 19th year 1991
OCCUPATION: Singer
MARITAL STATUS: Not Married
INTRODUCTION
Mr Eazi is Nigerian singer who came to limelight in year 2016 after releasing songs like skintight,backslide, holdup and more. He's been based in Ghana since year 2007 where he grew up and started his music career.
Mr Eazi relocated to Kumasi in 2008 and enrolled at KNUST, where he began booking artists to perform at college parties.
He showed interest in music after recording a guest verse on "My Life",
a song that gained traction and became a popular record at KNUST. Mr Eazi released his debut mixtape, About to Blow, in July 2013. He gained an international audience following the release of the 2015 single "Skin Tight". He inked a record deal with Wizkid's Starboy Entertainment in May 2016. His second mixtape, Life Is Eazi, Vol. 1 – Accra To Lagos, was released on 10 February 2017
EARLY LIFE AND BACKGROUND
Mr Eazi was born in Port Harcourt, the capital and largest city in Rivers State, Nigeria. He grew up in an entrepreneurial home. His mother owned a small business and his father is a pilot. The latter parent established his own private aviation consulting practice.
While attending primary school in Lagos, Mr Eazi had a brief stint in the school's choir. During his upbringing, he listened to records his dad would play for the family while they ate breakfast. At age 16, Mr Eazi relocated to Ghana to further his educational endeavors. He enrolled at Kwame Nkrumah University of Science and Technology (KNUST) in Kumasi and studied mechanical engineering. Mr Eazi started recording music during his time at KNUST. He contributed guest vocals to the track "My Life", a song that gained traction and became a popular record at KNUST. Prior to that, he established a party and promotion company called Swagger Entertainment.
He used this platform to book shows and promote events on the campus of KNUST. When he was 23 years old, he returned to Nigeria and opened his own e-commerce platform. Mr Eazi told The Guardian newspaper that he briefly worked for Schlumberger when he returned to Nigeria. He also told the aforementioned newspaper that his business ventures included soft drinks import, gold mining, and food distribution. Moreover, he told Highsnobiety that he started about six business ventures. In 2014, Mr Eazi quit being a club promoter after an artist failed to show up for the largest party he attempted to throw
CAREER AND LIFE
Mr Eazi realised that his future was in music, after he got the opportunity to record for free in the studio of producers PeeWee and KluMonsta. It was here where his first single saw light. The single was called 'Pipi Dance':
Mr Eazi realised that his future was in music, after he got the opportunity to record for free in the studio of producers PeeWee and KluMonsta. It was here where his first single saw light. The single was called 'Pipi Dance':
He continued to record a mixtape in the same studio, called 'About To Blow'. This Mixtape was produced mostly by KluMonsta. One official single, 'Bankulize', was produced by UK based DJ Juls. This track featured Pappy Kojo. You can listen to the mixtape here.
'Bankulize' paved to way for Mr Eazi, giving him a lot of shine and enabling him to work with even bigger artists. It also leads to his release of his hit 'Skin Tight' featuring Efya. This track became popular on YouTube, with over a million views spread out of several uploads.
In addition to 'Skin Tight', he also released 'Hollup', another track that did well, reaching almost 2 million video views on YouTube at the time of writing.
Mr Eazi himself brands his music as Banku Music. He describes it on his website as:
Mr Eazi has collaborated with
famous names in the Ghanaian music industry, such as Sarkodie, Efya, and Pappy Kojo. In 2016, he was controversially excluded from the annual Ghana Music Awards because he's not a Ghanaian citizen.
In 2016, Mr Eazi was disqualified from the Vodafone Ghana Music Award because he's not Ghanaian by blood.
2018 UPDATE: MR EAZI MUSIC
In May 7, 2016, WizKid announced that he had signed Mr Eazi to his record label Starboy Worldwide Mr Eazi announced in January 2016 that he would release in July his first studio album, entitled Life is Eazi.
In an exclusive interview on Pulse TV's "One On One", the "Jejely" hit maker revealed that, though he comes from Nigerian, he prefer spending his time in Ghana and Kumasi to be precise.
Talking about what influenced his preference for Ghana, Eazi said "I prefer staying in Ghana – actually Kumasi because, I love the Ghanaian culture and things happen to be easy for me here in Ghana."
"I love the people and the 'Banku'," Eazi grinned gleefully.
The mixtape's lead single, "Leg Over", was produced by E-Kelly and released on 2 December 2016. The music video for "Leg Over" features cameo appearances from comedian Eddie Kadi, Maleek Berry, and Wizkid. Mr Eazi told Lawrence Burney from Noisey.com that the song is about being taken advantage of in a relationship. He also told Burney that the song was leaked and wasn't meant to be a single. Upon its release in December 2016, "Leg Over" inspired numerous dance videos.
Gabriel Myers Hansen, a critic and editor whose review was posted on the Music In Africa website, described the song as "gentle and minimalist". He also said that it is "freshened by delicate string and percussion placements reminiscent of highlife from decades ago". On 1 February 2017, Mr Eazi released "Tilapia" as the mixtape's second single. It features vocals from Ghanaian hip hop artist Medikal. On 1 March 2017, Mr Eazi released the Sesan-directed music video for "In The Morning". The song features vocals from Toronto rapper Big Lean. On 1 April 2017, Mr Eazi released the Teekay-directed music video for "Fight", a song that features additional vocals from DJ Cuppy. On 7 April 2017, Mr Eazi released the music video for "Business", a song that features vocals from Mugeez of R2Bees.
Mr Eazi is known for pioneering Banku music, a sound "characterized by percolating rhythms and laid-back vocal delivered in Ghanaian Pidgin English". Mr Eazi's music largely fits into the category of Afrobeats, a contemporary West African pop genre that marries global pop, highlife, and hip-hop. Mr Eazi's music has been described as having an R&B-like quality reminiscent of artists such as Beres Hammond and Gregory Isaacs. Lawrence Burney from Noisey.com stated that Mr Eazi uses his deep voice to "give ballad-like qualities to dance-forward production"
Mr Eazi topless stage performance
NET WORTH AND ENDORSEMENTS, Cars And Properties

Mr Eazi once announced late 2016 he's made over 100 million naira from music streaming alone and he's even made more ever since. He is estimated to be worth 300millio naira as of 2018.


The singer doesn't really show off his wealth online, but see a picture of the car he won at Headies below

Mr Eazi Parents And Family picture

His parents are based in Ghana but they are of Nigerian descent


RELATIONSHIP: Girlfriend


He is dating popular daughter of Nigerian billionaire Temi Otedola, sister to Dj Cuppy

Mr Eazi Songs
About to Blow (2013)
Life Is Eazi, Vol. 1 – Accra To Lagos (2017)
Leg over
skin tight
Hollup
Holy water
Ohema
AWARDS
2016
WatsUp TV Africa Music Video Awards
Special Recognition Award Music Video Africa
"Skin Tight"
(featuring Efya)
Won
Soundcity MVP Awards
Best New Artiste
Himself
Won
Song of the Year
"Hollup"
(featuring Joey B and Dammy Krane)
Nominated
Viewers Choice
Nominated
Listeners Choice
"Skin Tight"
(featuring Efya)
Nominated
The Headies
Next Rated
Himself
Won
MOBO Awards
Best African Act
Nominated
.



Watch video of Mr Eazi with wizkid below
SOURCES : pulse.ng.gh, Wikipedia.org, Takemetonaija.com, dansiyo.com