Singer Humblesmith Full Biography
|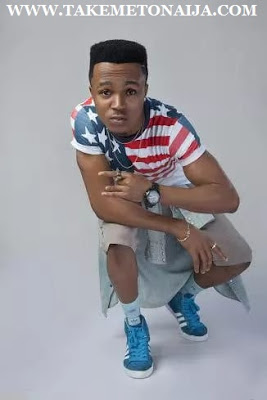 FULL NAME:
Ekenne Ijemba
DATE OF BIRTH: May 14,1991
OCCUPATION: Singer: Soul Highlife
MARITAL STATUS: Not Married

INTRODUCTION
Humblesmith is a young Soul,high-life pop singer who hails from Ebonyi state, he came into limelight in year 2015 after releasing a song titled "Osinachi" featuring Phyno, and he's been doing well in the music industry ever since.
EARLY LIFE AND BACKGROUND
Born in Abakaliki (Ebonyin State, Nigeria), Ekene Ijemba (real name) is the fifth of eight children of a stationery-dealer father and a teacher mother. Ekene discovered his penchant for entertaining, at a very tender age of 6.
Growing up, he listened to a lot of songs by Bright Chimezie, and he knew he
was going to become an artiste someday. As a result, he began to look
out for a name that would suit his brand. Initially, he was known as Humblesmart but that changed when the Master of Ceremonies at a function where he performed introduced him as Humblesmith. It sounded very good and he decided to adopt the name.
He led a group of his mates to perform at various SOCIAL and church events. They were known then as American Boys (after the then-popular song they always used for their dance act). Growing up was tough, Ekene recalled. His elder siblings had to put in a lot of efforts through menial JOBS to augment the meagre incomes of their parents. Ekene's performances continued to attract attention.
According to him growing up was very tough. They were not
rich and they were not poor. His siblings and him had to hustle. They all
hawked moi-moi at one time or the other and he did that from when he was
in primary school till he finished secondary school.

As an Igbo boy, he didn't depend on
anybody because he believes that if you must eat, you must work. As a
child, there were other things he did to help himselfself like; dancing,
acting, and playing football.
He often sneaks out from home at odd hours in search of shows to perform at. Clearly, nothing was going to stand in his way! Many years later, as a teenager, he went to Asaba, a town that was fast becoming synonymous with Nollywood. Ekene longed for the limelight to showcase his many talents. He was featured in some minor roles in a handful of movies, but the momentum was soon lost and he returned to Abakaliki. On his return to the laid-back town, he realised that he was completely cut off from entertainment OPPORTUNITIES. Abakaliki was better known for its huge rice mill. So, back to Asaba he went. This time, he was more determined to succeed.
He combed the town for shows and scouted for movie roles with fervour. At a show, he approached the promoter with his demo cd and even begged to perform. After a long delay, the DJ gave him a two-minute spot. Ekene seized his 120 seconds and gave a performance of his life.
CAREER AND LIFE
After he completed my secondary school education in 2008, he relocated to
Asaba, Delta State, because he heard the movie industry was thriving
there. He featured in a number of movies like Hypertension which
was directed by Andy Chukwu. The likes of Mr. Ibu and the late Sam Loco
also took part in the movie. While he was there, he looked out for people
who also loved music. He spent about four years in Asaba and he moved to
Lagos in 2012. Since then, he's been trying to understand the music
business.
He got signed to N-Tyze enttertainment in 2014 an he released his first single "JAMO" with a music video alongside, he didn't get the attention he was expecting until he dropped a song title "Osinachi" in august 2015 featuring Phyno the song became a hit an he later remixed it featuring Popstar Davido and the song became a bigger hit in 2016.
SPEAKING ABOUT HIS CHALLENGES AND HIS HIT SONG OSINACHI IN AN INTERVIEW:
What are some of the challenges you face as an up-and-coming artiste?
It has been money. I am signed on with a
record label but things don't usually go the way you planned it. It is
not easy for you to convince someone to invest in your career. If I had
the money, I won't have a reason go after a record label. Another
challenge is having the right team who would advise you on what type of
songs to sing and when to release them into the market. Fans could also
pose a challenge because not all of them would like your songs.
Osinachi is your biggest song to date . What inspired the composition?
Music is life and music is reality. Osinachi
was inspired by what I have been through as well as the things I am
looking forward to. It all started when I went to church to lament my
problems as well as pray about them. I had done a lot to prove to people
that I was working hard and nothing seemed to be working out for me.
While I was in church, it occurred to me that instead of lamenting, I
should thank God with the gift I have and use the same medium to inspire
people.
Why did you choose to feature Phyno in the song?
He is an indigenous rapper and a very
good one. Even my fans recommended that collaboration . They were of the
opinion that my kind of music would complement Phyno's.
Osinachi remix has been met with a lot of criticism because you featured Davido.
I was planning big for myself but I
never knew God was planning greater things for me. Osinachi featuring
Phyno was big but the song needed more recognition and Davido called to
be a part of the remix.
Judging by Davido's lyrics in the remix, don't you think that you have deviated from the original message of the song?
No, I have not. Osinachi still means
'From God' irrespective of the person that was featured in the remix or
the lines he dropped.
But he used your platform to address his personal problems.
I don't think he insulted anybody in the
song. Music is life, it is reality. It lets people know what is
happening in your life. Davido said 'My humble father sinachi, my loving
daughter sinachi, Dele Momodu sinachi, no be by force to go Dubai'.
That is what is trending in his life. Don't forget that there is a place
he said 'I forgive and forget.'
Humblesmith recently dropped a single featuring Flavour in 2016 a sog titled "Jukwese" and the song became an instant hit..


Humblesmith and Davido on set
SOURCES: bozza.mobi,punchng.com,www.takemetonaija.com