Top 10 Luxurious And Most Expensive Hotels In Nigeria 2016(pics)
So, in case you don't know, well, Nigeria has got hotels which are definitely among of the bests in Africa, and most of them located in Lagos/Abuja. Here we are going to be listing out 10 luxurious hotels in Nigeria that charge the most.

Below you will find hotel suites that charge as much as half a million naira per night, as much as that is, it is clear to everyone one of us that the rich Nigerians would prefer hotels like this to spend their nights. Well, if you are looking for luxurious hotels to lodge into in Nigeria and you haven't found one, this article will definitely point and hint you..
TRANSCORP HILTON ABUJA
King Presidential Suite


With three bedrooms and a living area, the King Presidential Suite of Transcorp Hilton can conveniently accommodate six guests.
And for between N517,500, N465,750 or N388,125 (depending on the package you choose)… you will have a ball at this popular hotel where politicians and businessmen congregate in the federal capital territory.
LAGOS ORIENTAL HOTEL
Presidential Suite


The majestic Lagos Oriental Hotel has 112 guest rooms and suites, many restaurants, lounges and arenas for events (such as the Grand Ballroom).
The exquisite show place attracts tourists with its Oriental theme décor. And its Presidential Suite, on two floors, takes you closer to paradise.
Now down to about N350,000 per night (from N462,000), the Presidential Suite can conveniently accommodate four adults.
For the September 18-20 booking, a price of $3,589 rolled up (N717,800 for two nights, and N358,900 per night).
INTERCONTINENTAL HOTEL, LAGOS
1 King Executive Suite


Intercontinental Hotel, Lagos has 352 guest rooms, 34 suites, 8 meeting rooms and four restaurants.
The price of the King Executive Suite, varies from $1,240 per night (N248,000) to $1,864 (N372,800).
LE MERIDIEN OGEYI PLACE
Presidential Suite


The Presidential Suite of Le Meridien, Ogeyi Place sleeps four, and has fantastic amenities to ensure utmost comfort.
The two-bedroom suite costs between N311,000 and N320,000 per night.
EKO HOTEL & SUITES, LAGOS
Presidential Suite


Obviously one of the most popular hotels in Nigeria if not the most popular
At Eko Signature, the Presidential Suite has a foyer, two separate lounges, a dining area, a library, kitchenette and more.
The Presidential Suite costs N260,800 per night.
SOUTHERN SUN, LAGOS
Luxury Suite


Located in Lagos, With 195 rooms, Southern Sun's luxury suite comes at $2,504 for the two nights (at $1,252; N250,400 per night).
HOTEL PRESIDENTIAL, Port Harcourt

The Presidential suite of Hotel Presidential has a master bedroom, a sitting room, guest master bedroom and a dining room.
At N249,500 per night, the suite is as luxurious as they come.
With 241 rooms and 53 suites, it is one of South South most premium hotels.
SHERATON HOTEL & RESORTS ABUJA
Presidential Suite


With 540 guest rooms and suites, 7 meeting rooms and four ballrooms, Sheraton Hotel & Resorts, Abuja redefines comfort.
The 2-bedroom Presidential Suite has a grand living room and more. And from $1,953 (N390,000), it is now N235,000 per night.
FEDERAL PALACE HOTEL


Apartment King-2 bed (sea facing)
The 59 square metre suite starts from $1,203 (N240,000) per night. The new wing of the hotel parades fabulous amenities, and its sprawling grounds hosts many events.
Federal Palace Hotel's casino, restaurants and swimming pool attracts fun seekers in torrents.
NOVOTEL HOTEL, PORT HARCOURT
Executive Suite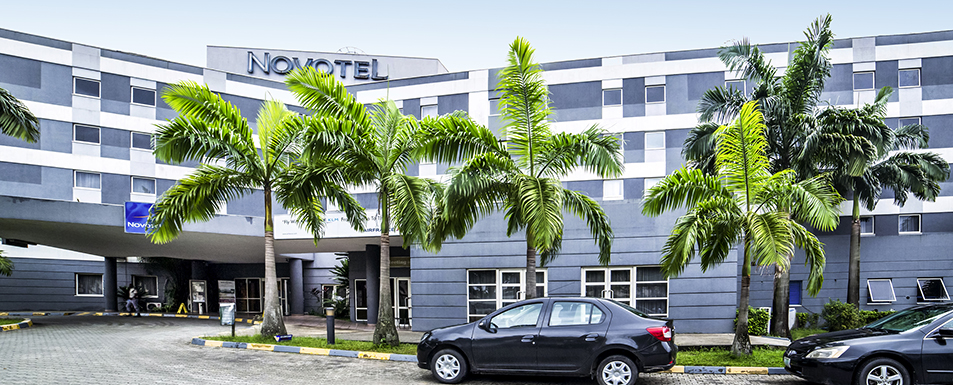 The Executive Suite of Novotel Hotel costs N176,000 per night.
You can learn more about Nigerian hotels @ Hotels.ng
NOTE: The prices of the suites are not fixed. You can get different prices from different sites and dates.
Sheraton Hotel & Towers' Lagos suites were being re-decorated and were unavailable.
Booking hotel rooms online in Nigeria is still cumbersome.
About The Author
Akinola