updated: TOP NEWS STORIES IN NIGERIA TODAY![06/02/2016]
|
Hello readers, Inside this post you will find trending important
news in Nigeria this morning, you will find news that are of concern
to
Politics,Entertainment Economics,Locals and more…
We update this page twice daily; morning and evening.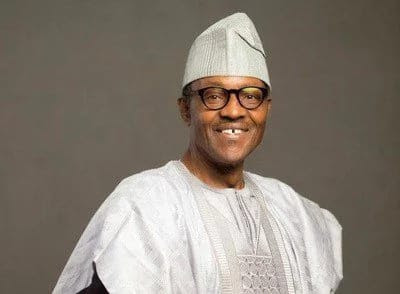 TOP NEWS IN NIGERIA TODAY(EVENING EDITION)


=> Buhari Participated In Syrian Event As A Perfect Cover For His Medical Visit- SaharaReporters
A statement on Monday by presidential spokesman Femi Adesina disclosed
that he will travel on to London where he will reportedly attend an
event on Syria. The trips follow closely on the heels of a just-ended
state visit to Kenya, as well as to Ethiopia for a meeting of African
leaders.
A SaharaReporters source said that during his visit
to the United Kingdom, he will undertake a visit to medical doctors in a
London hospital.
Our presidency source said President Buhari
agreed to participate in the Syrian event because it provides a perfect
cover for the medical visit.
The source further said there has
been a debate within the presidency about the medical visit, with some
of his handlers arguing that the Syrian meeting provides a perfect alibi
as the President should not be seen to be sick less than one year after
taking power.
It might be recalled that following the
six-week postponement of the presidential election, Mr. Buhari spent a
prolonged period in London, reportedly to rest. He subsequently spent
another nine days in London to meet with his doctors, returning only one
day before his inauguration.
According to the current schedule, President Buhari will return home next weekend if everything goes well.
READ FULL NEWS…
=> Nigeria's Reputation For Crime Made Them Unwelcome In Britain – Buhari
Nigeria's president has warned his fellow citizens to stop trying to
make asylum claims in Britain, saying that their reputation for
criminality has made it hard for them to be "accepted" abroad.
Muhammadu
Buhari, the tough ex-general elected last year, said those who had
joined the migrant exodus to Europe were doing so purely for economic
reasons rather than because they were in danger.
He added that
because of the number of Nigerians imprisoned for law-breaking in
Britain and elsewhere, they were also unlikely to get much sympathy.
"We have an image problem abroad and we are on our way to salvage that"
"Some
Nigerians claim is that life is too difficult back home, but they have
also made it difficult for Europeans and Americans to accept them
because of the number of Nigerians in prisons all over the world accused
of drug trafficking or human trafficking," he told The Telegraph.
"I
don't think Nigerians have anybody to blame. They can remain at home,
where their services are required to rebuild the country."
Mr
Buhari's remarks may upset refugees' rights groups, who claim that the
vast majority of asylum cases lodged by Nigerians are genuine. In recent
years, many have said they are fleeing Boko Haram, the Islamist group
that Mr Buhari's army is now struggling to stamp out in northern
Nigeria.READ FULL NEWS
=> Breaking: Ken Nnamani, former Senate president leaves PDP, blasts party – PremiumTimes
Ken Nnamani, a former Senate president has left the Poples Democratic
Party (PDP) citing that the party had derailed from the vision it once
had and that he does not foresee any change in the party's operation in
the near future.
In a statement signed by the former Senate president and made
available to Premium Times today, Saturday, February 6, he said he was
leaving PDP because the party was following a different path and status.
He said he was leaving the party without any bitterness.
He recalled that he and other concerned members of the party made
gathered at the party secretariat in November 2015 to push for change
but they were dismissed.
"We were simply dismissed. They simply said they would get back
to us. We haven't heard from them since then…those who led us to defeat
have continued to hold the party down.
"In the circumstance, I have to move on and get on with my life."
In the statement titled: "PDP, the Burden and My Conscience,"
Nnamani said PDP has changed from the party he joined years ago as the
vision of the party then was to change the country for good.
"This is certainly not the party I joined years ago to help
change my country. I do not also believe that the PDP as it is managed
today will provide an opportunity for me to continue to play the
politics of principles and values which I set for myself as a young man
on leaving graduate school and working for a large multinational in the
United States in the 70s and 80s.
"Therefore, today I resign my membership of the PDP. In stepping
out of partisan politics for the meantime, I will continue to be
politically engaged. I will also continue to support the government and
all the elected officers in Nigeria to repositioning the nation.
READ FULL NEWS..
» Casualties of Lagos City Marathon + Brief Report – Naij.com


The Lagos City Marathon was a very big success though there were certain hitches
– Some runners could not finish the race having run out of strength, there were some cases needing medical attention
– The Lagos state medical team was very ready and equipped to handle all emergencies
There were some few moments of panic at the Lagos City Marathon which held earlier today, February 6.
Some runners reportedly passed-out within the course of the long distance race.
Naij.com reporters confirmed that an athlete with bib number 333,
lost consciousness on the track, however, the medics were right on time
to resuscitate him. He had oxygen passed through his nose.
As of the time of filing this report, the runner was said to be a more stable state.
Athlete with tag 338 also 'crashed' on the way, and was given the same
apt medical attention. There was also the case of a runner with tag 2152
who stopped at the finish line and went down due to a hamstring injury.
Meanwhile, there were more positive takes from the Lagos City Marathon which was won by Keyan marathoner- Abraham Kipton. Below are some photos that tell of the beautiful side to the keenly contested race.
A 68-year-old woman Oshodi-Adeniyibada also completed the Lagos marathon.
Philip Saruputu the first male Nigerian to cross the finish line
Abraham Kipton of Kenya, the champion of Lagos city marathon
Governor Ambode
=> I Didn't Know Why I Came To Rule Now – Buhari -Punch
President Muhammadu Buhari has wondered why he came into government
at this period of economic challenges but expressed optimism in the
success of the administration with God's help.
The Punch reports that the president said this on Friday, February 5
when he was addressing the members of the Nigerian community in the
United Kingdom in London.
President Buhari said he always wondered why oil, which used to sell
for over $140 per barrel, would reduce to $30 per barrel during his time
as president and why he wasn't in charge when the country was
financially buoyant. He said he however continue to pray to God to be
merciful to the over 170 million Nigerians.
"With the problems we have in this government, I sometimes
wonder. At least, this time around, I asked for it, I prayed for it, I
went round the country and I asked for it. But the first time under the
military, I allowed the military to take decision.
"But I say why me? Why is it that it is when they have spent all the money, when they made the country insecure that I returned?
"Why didn't I come when the treasury was full? Oil price was over
$140 per barrel and when I came, it slipped down to $30. Why me?
"I keep on praying to God to pity Nigeria and its over 170
million people who are exposed to climate change, illiteracy and
poverty."
Buhari said his administration had succeeded in mopping up over
N2.2trn as of January through the Treasury Single Account arrangement.
He explained that although it was introduced by former president,
Goodluck Jonathan, he didn't know why it was not implemented.
READ FULL NEWS..
=> 101 Die From Lassa Fever In Nigeria – Vanguard
A growing Lassa fever outbreak in Nigeria has killed 101 people, as West
Africa battles to contain a flare up of the virus, according to data
from the nation's health authorities released Saturday.
Nigeria
Centre for Disease (NCDC) statistics show that reported cases of the
haemorrhagic disease — both confirmed and suspected — stood at 175
with a total of 101 deaths since August.
"As at today, 19
(including Abuja) states are currently following up contacts, or have
suspected cases with laboratory results pending or laboratory confirmed
cases," the NCDC said in a statement.
Deaths from the virus were recorded in the nation's political capital, Abuja, Lagos, and 14 other states, the NCDC said.
While
health authorities assure Africa's most populous country of more than
170 million they have the virus under control, there are fears the
actual scale of the outbreak is under-reported.
The outbreak of
Lassa fever was only announced in January — months after the first case
of the disease happened in August — with subsequent deaths reported in
10 states, including Abuja.
Last year, 12 people died in Nigeria
out of 375 infected, while in 2012 there were 1,723 cases and 112
deaths, according to the NCDC.
READ FULL NEWS
=>War Against Corruption Has Not Started Yet – Buhari – Naij.com
President Muhammadu Buhari has remained dedicated to the fight against
corruption, despite criticism in some quarters about the genuineness of
the anti graft war by his administration.
In fact, he stated that
the fight had yet to start, speaking on the British Broadcasting
Corporation, (BBC) television, Buhari denied insinuations that his fight
against corruption was targeted against only the opposition.
He
challenged those with credible evidence against any member of his All
Progressives Congress (APC) involved in corruption to come out with
such.
Though he admitted that government officials who looted the
public treasury have started returning the monies they stole, he
however did disclose the exact amount so far returned, noting that it
would be unfair to so at this stage.
Asked if he agreed to grant amnesty to the looters who have returned their monies,
Buhari
remained non-committal when asked if he agreed to grant amnesty to the
looters who have returned their money, saying he had to depend on the
experts' advice to take decision on that.
In response to
criticism that he is only after political opposition figures, the
President Buhari said making wild allegations had become a past time or a
hobby among Nigerian critics of his administration.
SOURCE
=>
Anyone Saying Chibok Girls Will Return Is Lying – Obasanjo – Dailypost
Erstwhile President, Chief Olusegun Obasanjo on Friday doubted the
ability of the President Muhammadu Buhari's Federal Government to rescue
the abducted Chibok girls alive.
Speaking at an event organized by the Staff Club of the Obafemi Awolowo University, Ile-Ife, Osun State,
Obasanjo affirmed that anyone saying the girls would return was simply lying.
Obasanjo's reaction follows several promises by the current administration that it would rescue the abducted Chobok girls alive.
Obasanjo
blamed the immediate past President, Goodluck Jonathan for trivialising
the distress call to rescue the girls on the day they were abducted.
He said, "The former president heard about the kidnap 8am in the morning of the abduction but failed to act
until 72 hours later and by then it was too late."
"Anyone saying the Chibok girls will return is telling lies, maybe some of them will return to tell their story."
He stated that the failure of the Peoples Democratic Party in the 2015 presidential election is a blessing to Nigeria.
"We tried, but with Jonathan, it was best that PDP should fail to save Nigeria," Obasanjo said.
Obasanjo
observed that the Jonathan's administration trivalised issues of
importance as politics, particularly that of Boko Haram.READ FULL NEWS….
=> CCT Trial: FG Lines Up Eight Witnesses Against Saraki – Punch

The Federal Government has proposed eight witnesses who will testify
against the Senate President, Dr. Bukola Saraki, when his trial on 13
counts of false assets declaration before the Code of Conduct Tribunal
starts.
Contrary to widespread reports last year that the
Governor of Kaduna State, Nasir el-Rufai, was part of the proposed
prosecution witnesses, a court document obtained by our correspondent on
Friday showed that the governor is not listed to testify against the
Senate President.
The list obtained shows eight proposed
witnesses who were said to have been involved in the investigation of
the four forms in which Saraki had allegedly made false declaration of
his assets between 2003 and 2011 during his two terms as governor.
The list of witnesses which was filed along with charges instituted against Saraki is dated September 11, 2015.
The
document bears the signature of a then-Deputy Director of the Federal
Ministry of Justice, Muslim Hassan (now a judge of the Federal High
Court), who had also signed the charges.
The trial of the Senate
President is expected to commence any moment from next week following
Friday's judgement of the Supreme Court affirming the validity of the
charges preferred against him and the jurisdiction of the CCT to try
him.
Following the apex court's judgement, the Danladi Umar-led
tribunal is expected to issue a hearing notice to parties to enable the
prosecution, led by Mr. Rotimi Jacobs (SAN), to open its case by calling
its proposed witnesses.
READ FULL NEWS….
=> Reverend impregnates seven church members, two married women – Punch
A randy man of God identified as Dukes (surname withheld) in Umunede,
Delta State who has been accused of sleeping with his church members in
the past two years, has allegedly impregnated seven of his single
female church members and two married women.
While trouble is currently brewing over the act, it was reliably
gathered that the self-acclaimed man of God had also allegedly seduced
several young girls in neighbouring communities: Ute-Ukpu, Otolokpo
under the guise of providing them with suitors before he moved into
Umunede after his cover was blown.
He was said to have been arrested and detained at Agbor Police
Station by aggrieved parents of his victims for two days before granted
bail.
A member of his church "Light Of God Ministries" Josephine Ogor
said, "The self acclaimed reverend uses preaching, choirs and organised
youth fellowship to get young girls."
"That was what he did in Ute-Okpu, Otolokpo neighbouring communities
before he moved into Umunede and he was driven away by the elders of the
communities, he likes girls of 15, 16 and 17 years he sleeps with," she
added.
nvestigation revealed that until some married women started carrying
their marital problems to him, the self-acclaimed man of God allegedly
known for magical powers, specialises in mind-blowing prophecies for
unsuspecting members of his church including some highly placed
politicians and businessmen across the state.

His victims, some who claimed they were hoodwinked into sexual
intercourse with him via magical powers, Awele John, Marble Ogoan and
Rosemary Iwendi said: "Please Mr. Pressman don't use our pictures."
"The man is fake, he uses magical powers to woo young girls he sleeps
with, that was how we fell into his net, and our eyes were opened".
READ FULL NEWS….
=> Video: How Olamide thrilled audience at Lagos City Marathon 2016 with 'Shakitibobo' and more
Nigeria's economy, reeling from the drop in oil prices, is expected to
grow by 3.78 percent this year, up from 2.97 percent in 2015, as it
tries to confront its worst crisis in decades, the national bureau of
statistics said on Thursday.
The statistics office expected growth to reach an average of 5.41
percent yearly between 2017 and 2019 as infrastructure development
provide support for both the oil and non-oil sectors, it said.
"Output in the oil and non-oil sectors are expected to perform
marginally better relative to 2015," the bureau said in a report,
explaining its forecast.
Africa's top oil producer has been hit hard by a slump in oil prices,
which has eroded public finances and weakened its currency.
The naira currency has weakened 35 percent below its official level on
the black market, weighed down by sinking oil prices and speculation
that Africa's biggest economy will have to formally devalue.
President Muhammadu Buhari is against devaluation, backing the central
bank's stance of keeping rates unchanged in the face of sharp falls
against the dollar on the black market.
"Speculative pressure on the naira is likely to exist in 2016 in light
of the current state of foreign reserves and inflation may rise to 10.16
by year end," the report said.
READ FULL NEWS….
ENTERTAINMENT
Fan To Toyin Aimakhu: "Go & Get Married, Your Prostitution Is Too Much" (Pic)


Toyin Aimakhu shared a "GaGa" looking photo on her social media page
that got everyone talking one fan took it to the extreme by calling her a
"Prostitute" and the Nollywood Actress replied calmly.
But seriously people should really take a chill with these celebrities they are human too
READ FULL NEWS..
=>Yemi Alade Stuns In Fringe Crop Top, Reveals Qualities Of Her Ideal Man


Yemi Alade looked stunning in a fringe crop top and Ankara pants..The
singer als revealed she is very much single and has given clues on the
characters her ideal man must possess. She told Saturday Beats
"I
like my man to be God fearing; have a good sense of style and good
humour. He has to be one that has ambition and purpose and he must show
it, not just talk about it.
SOURCE
TOP NEWS IN NIGERIA TODAY(MORNING EDITION)
CHECKOUT OUT TODAY'S TOP NEWS:
=>Breaking news: Boko Haram Attacks Malari Village In Konduga- Dailypost
The Boko Haram sect is currently carrying out an attack in Malari area of Konduga local government, Borno State.
A local resident told DAILY POST on phone that dozens of insurgents stormed the village at about 9:20pm Friday.
The attack is going on without any resistance by Nigerian troops.
Details later…READ FULL NEWS
=> It's Not Easy To Get Evidence To Probe Diezani – Buhari – PostNigeria
President Muhammadu Buhari has disclosed that he is unable to prosecute
the immediate past Minister of Petroleum Resources, Deizani
Alison-Madueke and other petroleum workers over what he tagged lack of
evidence.
The President made this known in London, during an
exclusive interview with Peter Okwoche of the BBC, after attending a
conference on the ongoing Syrian crisis.
Okwoche in a series of
tweet after the interview quoted the President to have said, "To
prosecute corruption successfully we need evidence. That's not easy
especially in petroleum sector."
Buhari
had threatened to prosecute all those who dipped their hand into the
nation's wealth for private use and among those brandished and suspected
to be prosecuted is the immediate past petroleum Minister.
Post-Nigeria
gathered that despite heightened tension and anxiety over her possible
investigation, the Economic and Financial Crime Commission, EFCC, has
been unable to put up valid prove to justify all forms of allegations
against her.
Buhari unwilling to give up on his search for
evidence has unwittingly admitted that there was no form of evidence
privy to his government against Mrs. Madueke and as such vindicated her
from diverse alleged corrupt malpractices leveled against her by
Nigerians.
READ FULL NEWS….
=> Photos: Obasanjo Prostrates Before The Ooni Of Ife! – SDK Blog


The last time they met last year when Former President Obasanjo escorted
Oba Adeyeye to Ife for his seclusion to becoming Ooni,it was the Ooni
who went down on all fours in Salutation…Now the tables have turned
and Obasanjo didnt disappoint as he paid a historic visit to the new
Ooni of Ife Oba Adeyeye Enitan Ogunwusi Ojaja II and he went down flat
on the floor in Salutation.
SOURCE
=> We have saved N2.2 trillion since I got into power – Buhari – Naij.com
Nigeria's president, Muhammadu Buhari has revealed his administration
had been able to plug leakages and save N2. 2 trillion through the
Treasury Single Account (TSA).
Buhari revealed the reason when he spoke on the state of the economy
during an interactive session with the Nigerian community in the United
Kingdom on the sidelines of the supporting Syria conference in London.
The president said although the TSA was the initiative of the Goodluck Jonathan administration, the immediate past government did not make use of it.
"When we discovered that we were already in trouble, we tried to
enforce the TSA. This government did not initiate it, it was the
previous government, but it was so unpopular to the previous
government," he said.
"For its own reasons, it couldn't impose it, but when we came and
we found out that we were broke, we saw that this as the way to do it.
"We discovered that the NNPC had more than 45 accounts, the
ministry of defence and the military had more than 70 accounts; tell me
which of the accounts to trace every year. "So we enforced TSA, we said
there must be TSA, and let me tell you by the end of December coming to
January this year, last month we mopped up more than N2.2 trillion"
» Zaria bloodbath: Mass graves dug by army exposed (photos) – Naij.com



Reports filtering in suggests that the alleged mass graves dug by the
Nigerian army to hide the casualties of the clash with members of the
Islamic Movement in Nigeria, has been uncovered.
According to FARS news agency, Nigeria's political activists
disclosed that they have found a mass grave where hundreds of civilians
who were massacred during the Nigerian army's raids on two Shiite
religious centers on December 12 and 13 have been dumped.
The mass grave is located in Mando Kaduma cemetery along the Birnin
Gwari road near Hajj camp in Kaduna state and over 1,000 Shiites Muslims
of Nigeria who were allegedly massacred by the Army have been buried
there.
The political activists (who could not be named for security
reasons), disclosed that after massacring the Shiite people in Zaria,
the Nigerian army had brought their dead bodies to Kaduna province and
buried them in the mass grave.
The activists further revealed that the Nigerian army forces buried
and set fire on the corpses of those Shiite Muslims who had been killed
during the recent raids in Zaria region.
"The Nigerian army has buried in mass graves and burnt a large
number of dead bodies of those Muslims who have been massacred in the
recent army forces' attacks," the activists revealed.
They claimed that the army was attempting to destroy every evidence
of its alleged crimes against the suppressed Muslim community, adding
that if it had any convincing reason for the mass-killing, it wouldn't
resort to such methods to conceal its crimes.
READ FULL NEWS
=> Jonathan Government Created TSA, But Couldn't Impose It – Buhari – Dailypost
President Muhammadu Buhari has disclosed that the Treasury Single
Account, TSA, was an initiative of the Goodluck Jonathan administration,
but the immediate past government could not enforce it.
Buhari,
who disclosed this during an interactive session with Nigerians living
in the United Kingdom on the sidelines of the Supporting Syria
Conference in London, stated that his administration had been able to
block leakages and save N2. 2trn using the same TSA.
According to
him, "When we discovered that we were already in trouble, we tried to
enforce the TSA. This government did not initiate it, it was the
previous government, but it was so unpopular to the previous government.
"For
its own reasons, it couldn't impose it, but when we came and we found
out that we were broke, we saw that this is the way to do it.
"We
discovered that the NNPC had more than 45 accounts, the ministry of
defence and the military had more than 70 accounts; tell me which of the
accounts to trace every year.
"So we enforced TSA, we said there
must be TSA, and let me tell you by the end of December coming to
January this year, last month, we mopped up more than N2.2 trillion."
READ FULL NEWS
=> Police To Take Over Security In North-east From Military- Says IG. – ThisDay
The Inspector General of Police (IG), Solomon Arase, has said the time
has come for police officers to take over from the military in the
restoration of peace and normalcy in the North-east.
Also, as
the war against terrorism is being gradually won, security experts have
called for improved vigilance as a way to avoid more casualties.
Speaking
at a roundtable meeting with strategic stakeholders on security
stabilisation in the North-east yesterday in Abuja, Arase said with the
increasing successes of the military, the time has come for the police
to play its lead role in restoring civil authority in the war thorn
areas.
He said: "I want to state that the unstable situation
and wide range conflict created in the North-east has greatly denied
citizens in the affected areas of the security which they
constitutionally deserved to enjoy and it is for this reason that
Nigeria Police Force is evolving operational strategies that will lead
to the restoration of police primacy and restoration of civil authority
in the north east."
He, however, said all the necessary
logistics needed for the police personnel on ground would be adequately
provided them, not unmindful of their safety.
READ FULL NEWS….
=> Strike looms in health sector as JOHESU gives 15-day ultimatum – Punch
The Joint Health Sector Unions and
Assembly of Health Care Professionals have issued a 15-day ultimatum to
the Federal Government to address the contentious issues in the health
sector.
JOHESU is made up of five registered
unions in health sector namely, Medical and Health Workers Union of
Nigeria, National Association of Nigeria Nurses and Midwives, Senior
Staff Association of Universities, Health Professionals, Non Academic
Staff Union of Educational and Associated Institutions.
JOHESU said many of the contentious issues had led to its strike which was later suspended in 2015.
According to a letter made available to
journalists on Friday, the coalition said its members would embark on a
nationwide strike if their demands were not addressed on or before
February 17, 2016.
The letter was signed by
President, AHPA, Dr. G.C. Okare; National President, MHWUM, Joy Josiah;
Acting Secretary-General, MHWUM; Silas Adamu; Acting Secretary General,
NANNM, Shetima Thomas, President SSAUTHRAI, Dr. B.A. Akintola; National
President, NUAHP, Dr. Ogbonna O.C.; National President, NASU, Chris Ani
among other signatories.
=> Mob Attacks Nigerian In Hyderabad India – Times of india
Hyderabad: Within days of a barbaric assault on a Tanzanian student in
Bangalore, a 26-year-old Nigerian national was allegedly beaten up by a
mob in the upmarket Banjara Hills here on Thursday night.
While
Nigerian citizen Orolabe Ibidola lodged a police complaint stating that
he was assaulted by 15 people for no fault of his, and that it was a
racist attack, the accused lodged a counter-complaint saying that they
were themselves beaten up by three Nigerians after the two groups were
involved in a minor road mishap.
Alleging Ibidola suffered a racial
attack, the three Nigerians staged a dharna outside Banjara Hills police
station until early hours of Friday, and ended it only after cops
registered a case and promised action.
Ibidola told TOI that after
offering prayers at the local mosque in Paramount Colony in Hakimpet of
Banjara Hills, he was walking towards Tolichowki around 8.30 pm on
Thursday when a few youth standing by first hurled racial abuses at him.
When he confronted them, they punched him in the chest and took off his
shirt.
"Luckily, my neighbour was passing by and he intervened and
told the youth that he knows me after which they let me go. However, a
little later, they chased me down and beat me up again after hurling
more racial abuses," Ibidola said. "They also brandished a knife and a
shotgun. While the assault was taking place, my two Nigerian room mates
who were passing by noticed me and came to my rescue. But the mob, about
15 of them, then assaulted all the three of us," he added.
While
waiting for the cops, the three Nigerians called Nigerian Students
Association President Omobowle Sean, who rushed to the spot and alerted
the Nigerian Embassy in New Delhi. The Nigerians said they had video
recorded the assault and handed over the clip to cops.READ FULL NEWS….
=> Amnesty International warns UK against offering military assistance to Nigeria – Punch



Amnesty International has asked
President Muhammadu Buhari to stop side-stepping justice and start
investigating war crimes committed by the Nigerian military against
civilians in the fight against Boko Haram.
Until this happens, the international
human rights organisation has asked the United Kingdom Prime Minister,
David Cameron, to stop offering military assistance to Nigeria.
Currently, the UK Government provides
military assistance to Nigeria in the fight against Boko Haram. More
than 150 British troops have been deployed in the country to offer
military training.
Amnesty International's UK Director,
Kate Allen, made the call after President Buhari's visit to the UK to
attend the Supporting Syria Conference in London on Thursday.
Allen said in a statement, "The UK
must ensure that any assistance it provides to Nigeria is compliant
with human rights law. It should not provide military assistance to
Nigerian troops accused of committing human rights violations. All
proposed training or other security assistance must be very carefully
scrutinised, and all Nigerian military personnel recommended for
training should be vetted to ensure the UK is not complicit in any
serious human rights violations.
=> Oshiomhole to Obasanjo: you're the emperor- TheNation
Governor Adams Oshiomhole has said that
no one is more deserving of the tag of emperor which former President
Olusegun Obasanjo sought to hang on state governors recently than
Obasanjo himself.
Oshiomhole, reacting to a statement by
the former president that state governors live like emperors and
hinder the local governments from performing their staturoty functions,
said the allegations do not apply to him (Oshiohole) or his
administration.
Governor Oshiomhole said perhaps Obasanjo was referring to governors that ruled between 1999 and 2007 when he was in power.
Several other governors also denied the Obasanjo allegations.
Oshiomhole said Obasanjo exhibited traits of an emperor during his tenures as military head of state and civilian president.
Speaking through the State Commissioner
for Information and Orientation, Prince Kassim Agbua, the Edo governor
said that he has been able to manage the meager resources in the state
in a transparent manner.
He said: "The former president was a
member of the PDP until a few weeks to the general elections when he
tore his membership card. He may be referring to PDP governors whom he
presided over. He may have information about PDP governors whom he
presided over that he wanted to share.
"Our economic infrastructure is second
to none in the history of this state. The PDP presided over this state
for a period of ten years and they left a tale of woes, neglect and
discredit infrastructure. Today we have converted that sorry state to a
sweetened state by virtues of the economic infrastructure we have put in
place.
=> lara Oshiomhole did not ask for divorce – Edo state government- Nigerianeye
EDO State Government yesterday, dismissed insinuations making the rounds
in the Social Media that the wife of the Governor, Mrs. Iara
Oshiomhole, had filed for divorce, describing the rumour as satanic,
wicked and malicious. While condemning the authors of the rumour and
urging them to desist from such demonic activities, the government
warned that should they continue, they would definitely reap the
benefits because the wicked would not go unpunished,
Edo State Government in a statement by John Mayaki, Executive Director,
Media and Public Affairs, Governor's Office, said: "Ordinarily, we would
have no need to join issues with the merchants of rumours whose
stock-in-trade is to malign public figures but for the need to allay the
fears of those who might have been misled by their devious garbage. We
are compelled to clear the air before this careless, utterly reckless,
unethical and irresponsible journalism (if it can be so described)
becomes an epidemic.READ FULL NEWS
=> Five military personnel feared killed as Arepo vandals strike again – Thenation
Suspected pipeline vandals struck afresh yesterday at Arepo,Ogun State.
No fewer than five military personnel
were feared killed in the attack,coming about four months after seven
officers of the Department of State Security (DSS) were ambushed, killed
and allegedly buried in shallow graves by vandals at Ishawo , Ikorodu
in Lagos State.
The latest attack occurred at Wawa area
of Arepo, said to be the new den of the criminals who have recently
come under severe pressure from the joint security Anti-Pipeline
vandalism operation codenamed AWATSE.
Coordinated by the Defence Headquarters,
operation AWATSE is made up of personnel from the Navy (NN), Army
(NA), Airforce (NAF), Police, DSS and the Security and Civil Defence
Corps (NSCDC).
It was gathered that the criminals launched a reprisal against the security agents who dislodged them on Wednesday.
ENTERTAINMENT
=> A year after marriage, Ghanaian actor Chris Attoh speaks on being married to a Nigerian woman- Naij.com

Popular Ghanaian TV presenter cum actor Chris Attoh who just finished
directing his first movie One More Day, in an interview with HipTV
speaks on how he feels being a movie director and his transition into
being a movie director.
He said: "it was a very exciting experience because I have just
made the transition from being an actor to being a movie director.
Actually I have two projects to be released this year but my major
concern on my new movie, One More Day staring myself and my wife
Damilola Attoh."
Chris Attoh who walked down the aisle with his sweetheart about a
year ago was asked how he feels being married to a Nigerian woman. He
said: "it is absolutely exciting because I need the fire."
Tinsel couple, Chris Attoh and Damilola Adegbite, had their wedding
on Valentine's Day, few months after the birth of their son in Ghana.
Chris, a Ghanaian, had proposed to Damilola Adegbite on a boat cruise in
Manhattan, New York City.
=> Nigerian Entertainment Conference 2016 To Hold soon
The fourth edition of Nigerian Entertainment Conference (NECLive),
the marketplace of ideas, products and services in Africa's largest
creative and entertainment industry is set to hold on Wednesday April
20, 2016 at the Landmark Events Centre, Oniru, Victoria Island, Lagos.
A statement released today, by Nigerian Entertainment Today (NET),
convener of NECLive said '#NECLive4 is set to be the most incisive
edition of the conference yet. We are bringing together some of
Nigeria's most important entertainment personalities and creative
industry enthusiasts to provide genuine insight and share their best
practices for the benefit of all. Apart from the priceless exchange of
knowledge on offer, previous editions of #NECLive have immensely
contributed to shaping the direction of our industry. The goal of this
year's conference is to do even more'
The theme for this year's conference is "Entertainment Industry As
'Last Hope' For Africa's Largest Economy', as the conference works to
set the agenda for the entertainment industry to become a key
contributor to the economy of Nigeria and being the standard for other
significant industries."
SOURCE
=> Patoranking,Lil Kesh, Olamide To Partake In Lagos City Marathon
As the Lagos City Marathon holds on Saturday, entertainers in music
industry has also indicated interest in partaking in the race.
Tagged 'Run Lagos', the likes of Olamide, YBNL artiste, Lil Kesh and
dance hall musician, Patorankin are among the entertainers to run in the
49 km plus event.
Sponsored by Access Bank, the city marathon holding on Saturday,
February 6, 2015 welcome a good number of professional atheletes and
other non athletes who has indicated interest by registering for the
tourney. The winner will go home with a juicy package.
Airtel brand ambassador, Patonranking was the first person from
entertainment industry to indicate interest followed by Next Rated
Category Headies 2015 Nominee, Lil Kesh while Award wnning rapper
Olamide was the last as at the time of filing this report. Whether they
'll eventually run or withdraw is in the physically tasking exercise is
yet to be known.
SOURCE
=> Kunle Tokunbo "Dejo Tunfulu" Marries His Fiancee In Lagos (Photos)


Yoruba Actor,Kunle Tokunbo AKA Dejo Tunfulu Marries His Fiance, Deola Idowu Gunwa In Lagos
Popular
comic actor, Kunle Mac Tokunbo popularly known as Dejo Tunfulu tied the
knot with his fiance, Deola Idowu Gunwa, over the weekend in Lagos.
The low-key traditional wedding, had families and few friends of the couple in attendance.
Check out photos from the event…
SOURCE
=> Shina Peters: "I Have Slept With 100 Women"- Vanguard

Veteran Afro Juju Maestro, Sir Shina Peters is no doubt a ladies man.
The talented music veteran known for his glamorous dress sense and
energetic stage performance recently revealed in a recent interview
concerning the unforgettable experiences he had with women.
Shina-Peters According to him,
"Women really dealt with me. When I didn't even know anything about
sex, they used me a lot. I still have 100 of them and I can mention
their names. They took advantage of my youthful exuberance. That's the
only thing but thanks to God I was able to correct it. In my days, when
you got an artiste's house, you get to see nothing less than 4 women in
the same house. May God forgive any children of mine that has one or two
negative issues because they don't know because if they really know me
they'll know that's how I was made?
SOURCE
These Updates Are Brought To You By Akinola Follow Him On Twitter Here