TIN Magazine Goes Deeper In Updating You Curated Top News In Nigeria Daily.
|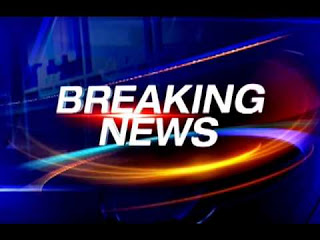 WELL, DUE TO THE MASSIVE TURN UP WE'VE GOTTEN FROM OUR READERS THAT LOVE THE "Top 10 News Stories In Nigeria Today",
the TIN Magazine crew have decided to go much more deeper into daily Nigerian news! We've decided to bring you more curated top Nigerian news daily inside a single daily post inside the post you will find news and we've decided they will be more than 10 news stories they will be as much as 20 and even more.
SEE WHAT WE'VE GOT FOR YOU BELOW:
=> NOW YOU WILL SEE TWO POSTS DAILY ON THIS SITE WHICH WILL BE POSTED AS EARLY AS 8AM IN THE MORNING, THESE 2 POSTS ARE GOING TO BE:
"TOP NEWS STORIES IN NIGERIA TODAY"
"TOP ENTERTAINMENT NEWS IN NIGERIA TODAY"
=> YOU WILL FIND THESE TWO POST AS EARLY AS 8AM EVERY MORNING WITH TOP NEWS STORIES WE'VE CURATED FROM DIFFERENT WEB PAGES FOR YOU PUTTING LINKS BACK TO THE SOURCE OF THE NEWS.
=> WE ARE GOING TO BE UPDATING THESE 2 POSTS THREE TIMES DAILY, WE'LL UPDATE IN THE MORNING AROUND 8AM AND IN THE AFTERNOON AROUND 3PM IN THE AFTERNOON AND 7PM AT NIGHT!
=> UNDER THE TOP NEWS STORIES, YOU WILL FIND CURATED TOP NEWS WHICH CUTS ACROSS POLITICS,LOCALS,ECONOMICS,BUSINESS AND MORE INSIDE THE POST.
=> UNDER THE ENTERTAINMENT NEWS; YOU WILL FIND TOP NEWS STORIES PERTAINING TO ENTERTAINMENT GISTS IN THE COUNTRY.
THIS STARTS TOMORROW JANUARY 29… KEEP CHECKING!!