Actor Antar Laniyan Biography,Life And Career
|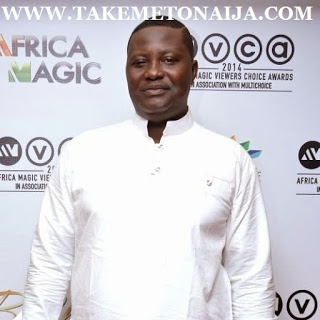 FULL NAME: Antar Laniyan
DATE OF BIRTH: unknown
OCCUPATION: Actor
MARITAL STATUS:
Married
INTRODUCTION
Antar Laniyan is a popular award winning Nigerian actor,director and filmmaker who started his acting career as far back as 1981, he's been consistent in the movie industry ever since and he shows mostly in Yoruba movies.
EARLY LIFE AND BACKGROUND
He hails from Osogbo, in Osun State. The name, Antar, is Yoruba; it has to
do with the story of his birth; that is why it's unique; that's why you
hardly can or you may not find another person bearing that name. So, it
has to do with the story of his birth. He overstayed in his mother's womb. He
stayed 18 months. At that time, there was this fear that his mother
would die with the baby in her womb; so she had to run all over the
place to seek help. During her sojourn, she met a great herbalist that
revealed what was the cause of the abnormal delay. She found out that
someone was behind it, an animal called iguana, which is awonriwon or
Antar in Yoruba, had to be used. Looks like a lizard but It 's bigger than lizard. It was added
to some salt and a concoction was made for his mother to take. A few
hours after she took it, she went into labour. On her way to the
hospital, he came on. She didn't, therefore, see anything wrong in naming him after the animal.
He started acting early. His parents are dead now. His dad was enthusiastic
about his acting career that he once nicknamed me Antar the Sango, on
seeing his picture as Sango, in a stage play. He even took the picture to
his office. Antar showed showed his father the picture and he collected it. He didn't
know that he would take it to the office. His father was so proud of him that he wanted everybody to see it. There was no television to show thier performance then. His daddy was an educationist; he was working with
the ministry of education; so he just took it to the office. When he
returned it he had written, 'Antar D Sango;'.
Speaking in an interview on his start up growing up:
"I started very
early in life, as I said earlier. I started when I didn't know where I
was going. At that time, I didn't know what I wanted to do. I just saw
myself around Ijora attending rehearsals with some elderly people. That
was around 1976 or so. I was very small. I was a small boy, just one
young boy moving around with other people. I was helping them to pack
their stage props; some of the things were local drums, like Gangan,
their gongs and Shekere, among others. They were also sending me on
errands. I just saw myself following them all over the place. I was in
my lower class, in secondary school. While I was in the secondary
school, I didn't see anything wrong in joining dramatic class, because
primarily, I had thought that after my secondary school I would join the
army; that was what I wanted to do. I loved the military. I still love
them."
He revealed during his secondary school lower class he used to represent his school in
inter-school drama competitions; and they won laurels. According to him his seniors in school then, used to tell the principal that if not for
Antar, they wouldn't have won anything and all that. So he was
eventually made the president of the dramatic society in the secondary
school, because of his contributions and activities, they were still wining
laurels for the school.
After his HSC he wanted to be a soldier, but when he remembered
the principal's advice of him going to study theatre arts he changed his mind and he also considered the fact that then he had
become popular in the town.
There were not many artistes at that time, so it was
easy for people to identify him. He decided to give full time acting a
trial. He also revealed there was this pressure from Ben Tomoloju that he kept telling him to study theatre arts because he had gone to Ibadan to study Theatre
Arts too.
Eventually, he succumbed to the pressure and enrolled
for Theatre Arts at the University of Ibadan, Oyo State. When he got in
there, he saw theatre in its quintessential nature.
CAREER AND LIFE
He began acting in 1981 and the first major role he played as a
professional actor was the role of a "major general" in a film titled Everybody want to know during his days at the Kakaki Art Squad.
He has featured in several Nigerian films including Sango, a film scripted by Wale Ogunyemi and produced by Obafemi Lasode. He was the director of the first episode of Super Story, the award-winning Nigerian soap opera produced by Wale Adenuga in the year 2000. He also directed Oh Father Oh Daughter and This Life produced from the stable of Wale Adenuga Production.
Antar stoped directing super stories and came back to acting, which he later started making films of his own, today he is among the top ten most featured Yoruba movie actor as he shows in many movies in a calendar year.
AWARDS AND ENDORSEMENTS

Antar has won several huge awards in the industry.

Includes the AMCVA, Yoruba movie awards and more..
SOURCE: nigeriafilms.com, wikipedia.org, www.takemetonaija.com