TV Personality&Businesswoman MO ABUDU Full Biography,Life And News
|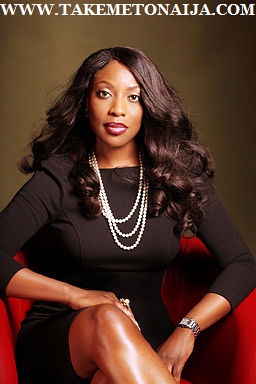 FULL NAME: Mosunmola Abudu
DATE OF BIRTH: 11 September 1964

OCCUPATION: Talk show host, media proprietor
MARITAL STATUS: Not Married
INTRODUCTION
Mosunmola Abudu, usually known as Mo Abudu, is a talk show host, TV producer, media personality, human resources management consultant, entrepreneur and philanthropist. She has been described by Forbes as "Africa's Most Successful Woman". She is sometimes referred to as Nigeria's Oprah Winfrey
EARLY LIFE AND BACKGROUND
Mosunmola Abudu, popularly known as Mo Abudu is an indigene of Ondo state of Nigeria, born in the United Kingdom. She is a talk show host, TV producer, media personality, human resources
management consultant, entrepreneur and philanthropist. Forbes described her as "Africa's Most Successful Woman"
When she was only 7 years old, Mo Abudu's family which were resident in the United Kingdom relocated to Lagos, Nigeria, Mo was made to stay with her grandparents who were cocoa farmers at Ondo State. With her grannies, Mo learnt African culture.
Mo attended attended Fiwasaye Girls Grammar School. When she was 12, her father died and shortly after that, she returned to the UK where she attended Hammersmith County Secondary School and Ridgeway School in Kent. Then, Mo was living with her guardian in Tunbridge Wells. Afterwards, she attended West Kent College and MidKent College. She has obtained a Masters Degree in HR Management from the University of Westminster, London.
Mo Abudu is a member of the British Psychological Society, and is consequently qualified in occupational and personality testing.
After acquiring a formal education, Mo picked-up a career in the UK as a recruitment consultant in the year 1987. She became a branch manager of the establishment she worked for. She later got a job with the Starform Group, where she became the manager of the Corporate Credit Management Exhibition between the years 1990 and 1992.
In the year1993, Abudu picked-up another job with Arthur Andersen for Esso Exploration & Production Nigeria Limited (now ExxonMobil). There, she was the head of Human Resources and Training unit. She later left the company in the year 2000 to establish her own a privately owned specialist human resources development company which she called Vic Lawrence & Associates Limited (popularly known as VLA). As she ran her VLA, Abudu started an executive training center which operates at the Protea Hotel, Oakwood Park, Lagos.
CAREER AND LIFE
Abudu is the Executive Producer & host of a TV talk show, Moments with Mo, which is the first syndicated daily talk show on African regional television.
By October 2009, over 200 episodes had been recorded and aired with numerous topics ranging from lifestyle, through health, culture, politics, entertainment, tradition, to music and inter-racial marriages. Guests have included celebrities, Presidents, Nobel Laureates, and the 67th US Secretary-of-State Hillary Rodham Clinton, Abudu says the show "highlights the life and accomplishments of a usually well known, but sometimes an undiscovered African individual who by his or her own tenacity and determination has accomplished something, overcome something or been a catalyst for something that makes her or him a role model to others."
Aired on M-Net with TV coverage in 48 African countries, the show now also airs on terrestrial and cable TV in other parts of the world.
Abudu is the creator and executive producer of "The Debaters", a reality TV show. Funded by Guaranty Trust Bank, it launched on 3 October 2009. The show focuses on "giving Africa a voice" by promoting oratory.
Abudu is the founder of The Inspire Africa Foundation, a human investment arm of Inspire Africa Ltd. It is registered as a non-profit organisation focused on raising funds to implement society-transforming initiatives.
In January 2009, the Inspire Africa Foundation alongside Moments with Mo, the Lagos State Government and UNICEF held a telethon and a charity benefit concert with the theme "Rock with a Conscience". Donations from the concert have gone towards the protection of street children.
The Foundation has opened a charity store branded "The Designers Outlet for Charity", which opened on 5 December 2009 in Lagos, Nigeria. The foundation is also developing a children's shelter called "The Harbour".
In recognition of her outstanding work in diverse fields especially the media,and her service to humanity, she has been honoured with many laurels. These include recognition by Forbes Media as the first African woman to launch a Pan-Africa TV channel; and Entrepreneur of the Year award by Women Werk in New York. She has also been listed as one of the 25 Most Powerful Women in Global TV by the Hollywood Reporter. Most recently, she was also honoured with a Honorary Doctorate Degree (Honouris Causa) from Babcock University; Nigeria's premier private university.
Mo Abudu launched Ebony Life Television, "Africa's first Global Black Multi-Broadcast Entertainment Network" on 1 July 2013. As obtained on the television website, Ebony Life TV is "a multi-platform broadcaster set to reach Africa's most important target demographic, the custodians of the present and the future. We are set to produce and broadcast over 700 hours of non-stop, original programming with world-class production values. We are set to do this through a variety of engaging platforms that include TV, Mobile, Online, Apps and Live. We are positioned to be the home of the best of African content available." A subsidiary of Media and Entertainment City Africa (MEC Africa), Ebony Life TV is located at Tinapa Resort, Calabar, Cross River State, Nigeria. Ebony Life TV has been founded with a mission to create "Original, Premium and Inspiring content with an African Soul that showcases the best of Africa for a Global Black audience."

The television station transmits courtesy a complete broadcast system from PlayBox Technology for a new DTH channel transmitting in HD to subscribers in sub-Saharan Africa. The installation includes ingest, storage, content management, channel branding and playout automation using PlayBox Technology AirBox and TitleBox servers.
According to Playbox Technology UK Sales Director, "the system was assembled in our test centre and configured to suit the requirements of EbonyLife before being delivered. Dual high-definition servers drive the channel output. The media asset management and traffic system power the operation before going to air. A PlayBox Technology MAM server allows operators to access their growing content library. The traffic system provides advanced scheduling with forward planning and reporting for the advertising sales team."

It is currently transmitting to Southern Africa and is channel number 25 on DSTV.
The launch of the station, which was attended by dignitaries from all around the world, saw notable Nigerians awarded for their contribution to the entertainment industry. Steve Forbes was on stage to present deserving Nigerians the awards. In a report titled Nigerian Woman Launches Entertainment TV Network, Mosunmola Abudu was referred to as Africa's Oprah Winfrey. With a catchphrase that says "Everything you think you know about Africa is about to change forever," Ebony Life TV seeks "to start selling the good bits of Africa. Not every African woman has a pile of wood on her head and a baby strapped to her back!" Mo Abudu told the Associated Press during an interview session.
This exploit by Mo Abudu also caught attention of Forbes Media. According to The Guardian, "Forbes Media, a renowned establishment, which has become a symbol of distinction for recognising worthy business decision makers, investors and progressive individuals, who have impacted the world through their stimulation of business growth, has named Mo Abudu as the first woman on the African continent to own a pan-African TV channel."

Abudu lives in Lagos, Nigeria, and enjoys international travel to London, Paris, New York City, Cape Town, and Johannesburg. She has a son and a daughter: "I love them so very much; I can't get over the fact that I am a mother."
The children are products of Abudu's first shot at marriage before she split with her husband Tokunbo Abudu a few years after….


CONTROVERSIES
No real controversy



Moments with MO Ladies ft Mo abudu
Mo abudu 50th Birthday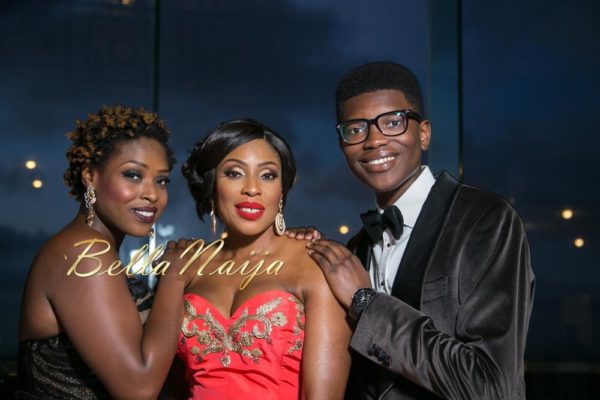 Abudu with her children
SOURCES: wikipedia.org,nigerianbiography.com