Actress MONALISA CHINDA Full Biography,LIfe And News
|
PROFILE
FULL NAME: Monalisa Chinda
DATE OF BIRTH: 13 September 1974
OCCUPATION: Actress, Film Producer.
MARITAL STATUS: Not Married
INTRODUCTION
Monalisa Chinda is a Nigerian actress, film producer, television personality and media personality, She's been an active act in Nollywood for quite a long time, She is also known to have been a multi award wining personality and a great Philanthropist.

EARLY LIFE AND BACKGROUND
Monalisa Chinda hails from Ikwerre in Rivers State. She is the first born in her family of two sons and four daughters. She attended Army Children's School GRA for Primary and then Arch Deacon Crowther Memorial Girls' School Elelenwo, for Secondary. Both schools are located in Port Harcourt, Nigeria.
She is a graduate of Theatre Arts from the University of Port Harcourt. Mona, as she is called for short, has in the estimation of some critics, proven in so short a time of her incursion into full time acting, that she is world class material and one who has genuine love for the make believe profession.
His dad was said to have been murdered, she explained in an interview;
How did you feel when your father was murdered?
"Every day that passes by, I think of that man. God bless his soul. He was the reason, I'm doing what I am doing at the moment. My late dad was a philanthropist. He would give out the last money in his pocket to those who do not have. I took after my Dad, whereas my mum was a career woman.
My dad ensured that his children were well taken care of, in all ramifications. He was a good cook and he spent greater part of his life in Germany. As far as I'm concerned, my dad was a German. He was always in the forefront of ensuring that his children were well catered for. But my mum was a career woman before she retired."

According to Monalisa Chinda, becoming an actress was not in her thoughts. Acting wasn't what she wanted to do. Her parents wanted her to become a lawyer and she was so much interested on it. Although she wasn't sure what she wanted for a career. But later she decided to read theatre arts. And it just happened like that. In her words: "May be I would say it is divine. I just don't know now what the motivational force behind it was."
In an interview she revealed;
I just got into the University of Port Harcourt and I went for it. Honestly I don't know what pushed me into studying theatre arts, but I just enrolled and that was it. It has nothing to do with whether I didn't get the cut off mark or whether there was no space for me in other departments. I mean my parents wanted me to read law. I didn't know what I wanted to do until I made up my mind to study theatre; said Monalisa Chinda.
I only knew I had the interest as a kid because in school one was part of a couple of early school productions. But true, one never thought one would be so interested as to even want to go to a university to study the course and at the end of the day excel. There was no influence at all and which like you inferred makes my case different. I think it was just divine. I just found myself in it. And I must say that I benefited a lot from the training I got in the university.
It moulded and shaped me for what I am doing now. I was lucky to have been trained by very respectable theatre practitioners particularly those who learnt under the late Ola Rotimi. By the time I came into the certificate course Professor Rotimi had left but then there were other lecturers that were under him that we now learnt under as well. What has helped me today is the drilling we got from those lecturers. They were more concerned about professionalism.
I recall them telling us to try other professions if our studying theatre art was just as a stepping stone to something more financially rewarding. So they really drilled us at that time. I started off from the certificate stage before I now went in for a full degree course.
Earlier in her life she was married to Dejo Richards but the marriage unfortunately crashed due to irreconcilable differences. The marriage however produced a beautiful daughter called Tamar.
CAREER AND LIFE
Monalisa's first major movie was Pregnant Virgin, which she did in 1996 and subsequently, after she graduated in 2000, she did "Above the Law" and has done many others since then. Widely hailed as the beloved actress of the screen and current rave of the moment; appearing in about two of every five English speaking movies that are currently being released and believed to be principled, humble and reserved by those who know her.
Monalisa Chinda at Turner Studios Atlanta This 2012, Monalisa is proliferating TV programming with the hit glamour soap series, Catwalq, which she co-produced with Emem Isong and Royal Arts Academy Productions. Expect to see her working more behind the camera this 2012, as she explores her producing skills and enthralls us with many must-see flicks like the soon to be released blockbuster, "Weekend Getaway" which she produced alongside Emem Isong and Ini Edo. Monalisa is set to draw in her audience with her personable nature and brand of light hearted fun. She intends to thrill her fans non-stop, while raising the bar for professional standards in Nigerian television, through her progress in the movie industry.
Live stage play is also one of Monalisa's first loves and she has featured in: Our Husband Has Gone Mad Again by Ola Rotimi, The Fight To Stop Female Circumcision by the late Amatu Braid, Ovarumwen Nogbaisi A Benin Historical Drama, by Ola Rotimi, Death And The King's Horsemen by Wole Soyinka, "IF" by Ola Rotimi, The Gods Are Not To Blame by Ola Rotimi…and loads more. In 2007 Her road to stardom kicked off when she started appearing in the still running television soap "Heaven's Gate."
Monalisa has starred in many other movies like 'Golden Moon', 'Spirit of Love', 'Total Control', 'City of Angels', 'The Devil in Her', 'Blind Obsession', 'Girls in the Hood', 'Honey Desire', 'Poisonous Affair', 'Save a Soul', 'Tears of Sacrifice', 'Desperate Ambition', 'Extreme Treasure', 'Executive Mess', 'Next Door Neighbour', 'Salt and Pepper', 'Broken Pieces', 'Games Men Play' and countless other movie productions, is roundly admired for her unique interpretation of roles and the ease with which she bumps into roles.
Her contribution to the world of acting in Nigeria was recognized when she was made an Ambassador for Globacom, the telecommunications giant. In 2011, Monalisa was crowned the Face of Port Harcourt – Carnival Queen, in her hometown of Rivers State.
Monalisa Chinda Port Harcourt Carnival Queen 2011 and named the Face of Vita500, a new energy drink from South Korea that recently stormed Nigeria and other West African countries. Also in 2011, Monalisa debuted as Executive Producer in the Royal Arts Academy movie, 'Kiss & Tell', which Emem Isong co-produced with her and Desmond Elliott directed.
Speaking on her divorce;
What do you regret most about your past?
One thing I regret most is the fact that I am divorced. Where I come from, I'm the first daughter. I'm from a royal family, it has never been on record in my family that the first daughter will walk out of her matrimonial home. But it was a matter of life and death, otherwise, I would have stayed back and make my marriage work. I tried to make it work, but it takes two people to tango.
That's the only thing I regret, having to raise my child without the father. It's a bit painful. But I have to live with it. It's better that way than to expose my little daughter to all sorts of domestic violence. It will definitely disorient her and affect her upbringing. She will be dis-functional. God knows the best. May be, I should have been more careful.
Speaking on being a film maker
Why did you go into production of movies?
Producing has always been at the back of my mind as an actress. In fact, I should speak the minds of a lot of people who are in the art. They want to diversify and break new grounds and to also show the various things they can do. Naturally, we all want to try our hands in other things as long as it's within the genre of entertainment. That's the reason I wanted to do something different. Right now, I'm even going into live theatre which is already dying in this country. Thespians like myself and a few other people are trying to revive the dying live theatre culture in the country.
Since you delved into movie production what has been your challenges?
It's been a good experience, and also, knowing that I'm getting older, I need to step aside for the emerging actresses to excel. But even at that, it's really difficult for them. I think some of the fresh actresses are joining Nollywood for different reasons and probably not for the love of the industry. They just have this silly idea that if I hit the screen, people would see me and like my face as well. It's not done like that.
If you call for an audition today, and about four thousand people show up, you will be shocked to find out that not up to five of them have what it takes to be an actress. The five people would have rigorous screening before they are able to deliver their lines. That also is a very big challenge. That's why we keep recycling a lot of known faces even when we are getting older and tired. We still try to look slim and young, competing favourably with the younger ones.
In 2012, she became one of the first of four Nollywood stars to be featured on the cover of Hollywood Weekly Magazine.
AWARDS AND ENDORSEMENTS
In 2011, Monalisa was crowned the Face of Port Harcourt – Carnival Queen, in her hometown of Rivers State.
Best Actress, Afro Hollywood Award 2009 at the Monte Carlo Television Festival
ENDORSEMENTS
Signed a multimillion naira endorsement deal with Glo in 2013 has also been renewed
In 2011 she landed a juicy endorsement deal as the face of Vita500 deal said to be worth 30million naira.
CONTROVERSIES
She's been involved in many controversies, one of the popular ones is her relationship with Lanre Nzeribe after her divorce with Dejo, It became a real controversy in the media when it was reported that she broke up with Lanre in 2014.
There were different sides to the story on the internet though.
There were also controversies about her bleaching on the internet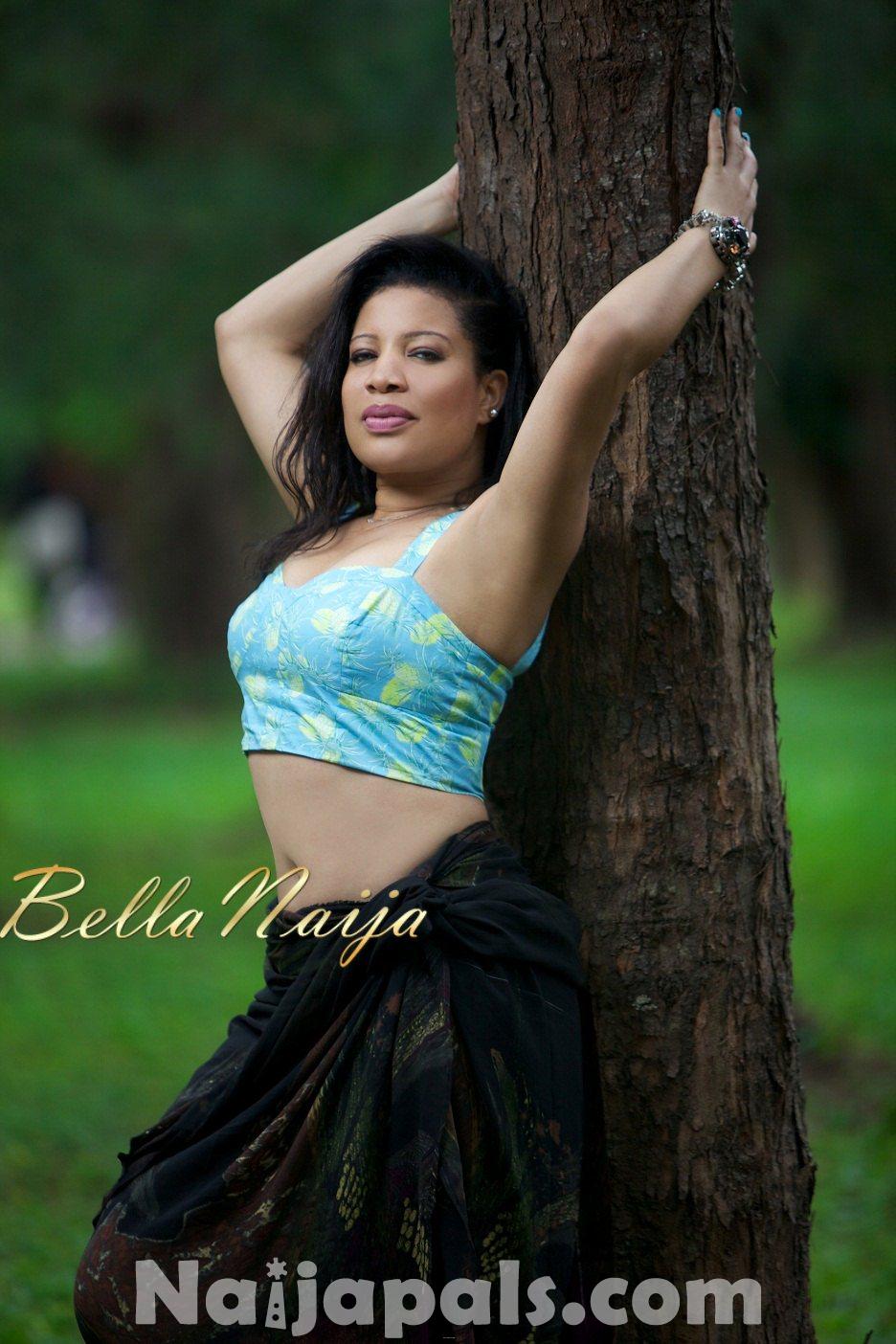 Chinda Sexy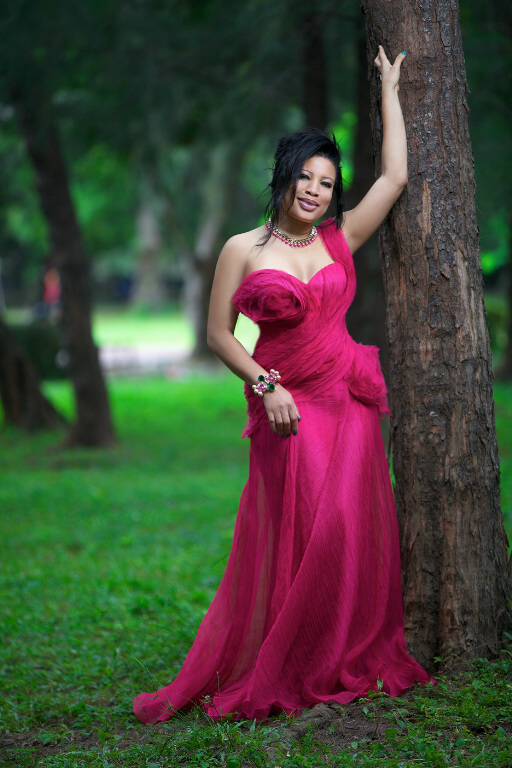 Chinda sexy
Monalisa and Lanre
SOURCES: naij.com,vanguardngr.com,gistmania.com, www.takemetonaija.com, wikipedia.org, nigerianbiography.com