Actress LIZ DA SILVA Full Biography, Life And News
|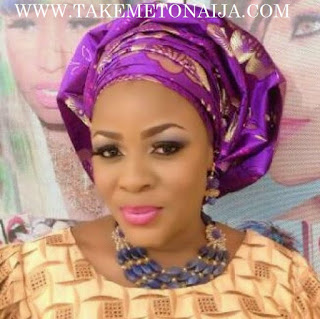 FULL NAME:             Elizabeth Omowunmi  Tekovi Da SilvaDATE OF BIRTH:      (undisclosed)
OCCUPATION:          Actress, Movie Producer
MARITAL STATUS:  Not Married 

ABOUT
 Liz Da Silva is a Nigerian actress and producer who started her career in 2004, she has showed mostly in Yoruba movies, She is a well known and well featured actress in the Yoruba movie world she is not married but has a baby father. She also runs a charity event annually which is known as Ankara Ball.
EARLY LIFE AND BACKGROUND
Her parents are from Togo, but she was born in Lagos Island. She grew up in Obalende. She still have links with her Togolese family. Most of them are still on the island. Her grandparents met and married in Lagos Island. Her mum also met her father on the island. She has no intention of going to live in Togo.

She believes Nigeria is the place she's known all her life.
Liz's parent were separated her mother died before she started acting. She wasn't living with her dad. she grew up with her mother who was a single mother.
According to her: She doesn't have any attachment to her father.
See what she said in an interview:
"I know where he is but that father/daughter relationship does not exist. And I am not bothered about that. You care for those who care for you.  Growing up with my mother was very challenging and difficult. I will always miss her.  She really stood by me all the while. I feel sad that I didn't do enough for her before she died. My father eventually married another woman. You know the way men behave. For you to be a single mother, it means the father of your child has another wife somewhere that is making him stay away from you. But I don't feel bad that he has another wife. I am not used to him. I don't think about him. He is certainly not as close to me as my mother. That was why I almost went mad when she died. We were quite close to each other."
She got inspired into the theater world from her secondary school days when they used to do school drama.
After her nursery/primary and secondary educations, she later proceeded to LASU on Anthony campus, Lagos for further studies.
CAREER AND LIFE  
She has appeared only in Yoruba movies. She started acting in 2004. When she was introduced by colleague of hers, Iyabo Ojo; she introduced her to Muka Ray.
Till date, Muka Ray has been her mentor in the industry. Two movies actually brought her to the limelight. One of them is Wakati Meta. She's yet to be given a role in any Nollywood film.
"If I'm given the opportunity to appear in one, I shall grab it. I have heard some Yoruba actors and actresses say that they avoid English language movies because of ethnic sentiments. But you don't judge people from a distance. The likes of Omotola Jalade-Ekeinde and Bimbo Akintola have been involved in the production of such movies and they are doing well. I just believe that getting a role in an English language movie depends on who you know. So far, I am satisfied with what I am doing now." She said in an interview.
She released her own movie in 2012, titled MAMA INSURANCE a movie which was quite a buzz in 2012, the movie has an all-female cast. According to her she just wanted to do something different. But then, she's not the first person to ever shoot a movie that features only actresses.
In the movie, she featured the likes of Ayo Mogaji, Lanre Hassan, Iyabo Ojo, Ronke Ojo, and Doris Simon, among many others. She had to start producing movies in order to churn out stories that would impact positively on people's lives. "I really work hard on my stories." she says.
• Liz Da Silva has openly admitted that her relationship with fellow actress, Iyabo Ojo is no longer what it used to be. "It is not as if we had a disagreement. There is an adage that says 20 children cannot play together for 20 years. We are no longer as close as we used to be and that is just it," she added
• If there's one Nollywood actress Liz Da Silva will not exchange greetings with would be Taiwo Aromokun Abimbola. "She is not my friend and we are not close. It is not as if we are enemies. I don't know where the story that we were both having sex with MC Oluomo originated from," she noted.
Liz Da Silva believe it is crucial for all actresses and actors to have a back-up plan. "If you are a movie actress and you don't have any other thing doing, you are just killing yourself. I believe that as you are there today, some people will be there tomorrow. You just have to get a back-up. This is not a job you wake up every day in the morning and say you are going to work," she added.
• Liz Da Silva had an Islamic name change; a move that saw her bearing the name Aishat Olaoye
• She converted to Islam in 2013 and gave an explanation why she converted, see what she said in an interview below:
"In case you want to know I have a good relationship with my baby's father and that is why I had to convert to Muslim and got a new name Aishat before the baby was named. I am a Christian, but I had to convert to Islam because of my baby," Liz Da Silva revealed in a recent interview.
Insiders revealed that the actress has secretly disclosed that the man who impregnated her is one Alhaji Olaoye, a close friend to popular Oshodi transport boss MC Oluomo."
She runs an annual event which has always featured different big celebrities
When asked about it in an interview she said:  
The concept behind Ankara day is to promote unity of Africans through
our culture, assist the less privileged through donations made on
'Ankara day' yearly, to organize fashion pageants for developing youths,
positive behavior towards our cultural costumes, to elevate and
appreciate our culture through our way of life, e.g our mode of
dressings, to keep our bond as actors. The programmes for the event
include: choreography, stage play (pantomime), Ewi, panegyric music,
fashion parade, dance troupe and musical performance. Popular actress
Toyin Aimakhu will anchor the event, while Wasiu Alabi Pasuma among
others will entertain the guests.
The reason Liz Da Silva occupies an enviable position is unarguably tied to her prowess as an actress, her spree of consistency and the level of attention her activities, her lifestyle and details of her intimate life have earned her in the past few years.
Liz da silva husband, baby father

Liz has no husband but has a baby father who dumped her
No popular award or endorsements..
CONTROVERSIES
• One of the biggest controversies the actress ever had to contend with was stories that went viral on the social media that she was allegedly pregnant for three men a rumor which she later debunked.
SOURCES: punchng.com,  mynewswatchtimesng.com, www.takemetonaija.com