Singer BRYMO Full Biography,Life And News
|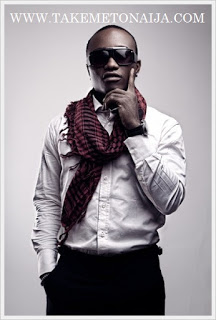 FULL NAME: Olawale Ashim
DATE OF BIRTH: 9 May, 1986
OCCUPATION: Singer
MARITAL STATUS: Not Married


















INTRODUCTION
Brymo, is a Nigerian recording artist and composer. He is also an Ambassador for The Lagos Chamber of Commerce And Industry. He was formerly signed to Chocolate City. Brymo is most notable for his distinguished voice.
He's been lauded by many people for his unique voice, style of music and his amazing lyrics.
EARLY LIFE AND BACKGROUND
Olawale Ashimi was born in 1986 in the town of Ojo, Lagos State, the son of a carpenter father and a petty trading mother. He grew up in the neighbourhood of Okokomaiko. He received a primary education at Aganju Aka Primary School between 1990 and 1997. Between 1997 and 2003, he attended Ajangbadi High School, the local public secondary school. He gained admission into Lagos State University to study zoology but had to drop out due to financial constraints. In 1999, when he was 14, Brymo wrote his first song and pleased with his results, the young Olawale was inspired to pursue a career in music.
He mentioned he also wan to become a footballer because he was good at it. He play with his left leg which is not
quite common so he was automatically special. But his Dad didn't really
get down with it. And to be a successful footballer, the factors are
more varied than for a musician. Music is more emotional and more
sentimental than football. You can just raise some money to record a
demo, put it on radio and just blow up. But with football, you have to
look for a big team to play for that will pay you big money. So he didn't
know how it really happened but he just woke up one morning and realized
it was music and not football anymore and he started to sing. he just sang
and sang and sang.
In 1999, Olawale wrote his first chorus at age 14. In 2002 he came together with three other friends and they started a band called ALIENS. Brymo played a very important part as a member of the group, his job being writing and compositions of songs. In a period of two years, he wrote over 85 songs. In 2005 the group broke up as some members had to go back to school.
When Asked About His Educational Background In An Interview he said:
"I pretty much schooled all my life in the same area. I went to Lagos
State University for my tertiary education but I had to run away after
two years. I was studying Zoology. It wasn't because of the course; it wasn't
because I couldn't handle the books. But you know when you're somewhere
and you just don't feel you should be there. I left school in 2008. That
was when I took a break from everything for two years. I left school, I
left my previous management, and the only thing I had was my music.
Funny enough, when I started recording two years later in 2010, that was
when the phone call from Denrele came in."
CAREER AND LIFE
Shortly after the disbanding of his group Aliens, Brymo moved into a
solo career, recording his first single in 2005. Not signed to any
record label, he sought out the assistance of a local talent spotter, who helped him record his debut album entitled Brymstone with Bujoc Records. In 2008 Brymo released a single entitled "Shawdy" along with a music video which peaked at number two on the MTV Base Africa top 10 countdown The song peaked at number one on the Nigezee top 10. It was nominated for the Soundcity Music Video Awards.
Brymo met Nigerian superstar rapper M.I in 2010. M.I was impressed with him and introduced him to fellow musicians Jesse Jagz and Ice Prince all from the Chocolate City recording label. Brymo's talent and unique voice were recognised by Chocolate City, and before long he was signed to the label. He released an album with Chocolate City in 2012 called TheSonOfaKapenta before leaving the label in 2013. He has featured on several tracks by other musicians, most notably Oleku by Ice Prince. This hit single gained enormous airplay and topped most charts in Nigeria and Sudan.

In September 2011 Brymo released his first single, "Ara", under the Chocolate City label, produced by Legendury Beatz.
"Ara" is Brymo's first official single as a Choc Boy after he rose to
instant fame with his feature on the biggest single of 2010, "Oleku" by
Ice Prince. He has also been on a few other features including "Action
Film" by M.I, "Attention" by 2-Shotz and "Ma wo be'" by Sasha. "Ara" was
the number six trending topic globally on Twitter.
Brymo released "Good Morning", the second single of TheSonOfaKapenta on 16 April. The song rides on a slower tempo than that of "Ara".
See What He Said When Asked The Inspiration Behind his first hit single Ara.
"I was under pressure at that time and I needed to submit a single to
Chocolate City. There was a song that everybody had already agreed would
be my first single which is Good Morning but that later became the
second. Good Morning was already recorded six months before Ara was
written. At the end of the day, I got a beat from Legendary Beats and I
listened and listened and I didn't know what to do with it. I started to
listen to it every day looking for what to write because I didn't want
to put Good Morning out as my first single so of all the other options
that I created, Ara was actually the last. Some weeks later, after a
very nice meal in the afternoon, I think it was Oha soup or Banga soup,
it just came to me. The chorus of Ara is actually an old folk song so I
just reconstructed it into the techno beat that I had and it sounded
good and I was like OK, it works."

Brymo released his second album, his only album released under
Chocolate City. The album won him critical acclaim; gaining him more
fans and awards.
Brymo left Chocolate City to become an independent artist. He worked with The Bail Music Company managed by respected talent manager/music business consultant, Lanre Lawal.
Brymo started his independent career with the single titled "Down
The album Merchants, Dealers & Slaves is the third studio album by Brymo, released October 20, 2013. "MD&S
was written and recorded at a time when my aspirations were at cross
roads in a battle against societal limitations and prejudice. My journey
into self realization." says Brymo. The album is darker and more
reflective. On the surface it is the story of a village boy who leaves his town for the seducing bright lights of Lagos City. Merchants, Dealers & Slaves is about broken promises, deception, hypocrisy and unfaithfulness.
The album received generally positive reviews from music critics like
Darlington Peters who described The "new" Brymo as a "breath of fresh
air". The album ends with "Merchants, Dealers & Slaves" the title track and is a serenade on the fundamentals of human existence, freedom and love. The chorus to "Merchants, Dealers & Slaves" is an ironic view of Nigeria's social strata.
In October, 2014 Brymo released his fourth studio album (his 2nd
Independent album). The album hit the Number 1 spot on iTunes Nigeria
Chat in less than 16 Hours of release.
In October, Brymo was announced an Ambassador for The Lagos
Chamber of Commerce And Industry. The unveiling event which took place
in Lagos, Nigeria had the body introduce their brand ambassadors to the
general public. Other ambassadors unveiled alongside Brymo are 2face
Idibia, Kunle Afolayan, Vector the Viper, Olisa Adibua among others.
AWARDS AND ENDORSEMENTS
2012 Hip Hop World Awards – Recording of the Year ("Ara")
2013/2014 All Africa Music Awards – Songwriter of The Year ("Down")
RUMORS AND SCANDALS


In 2013 Brymo was said to have worked out of his deal with
chocolate city when his contract have not yet expired due to label
maltreatment according to him. He was later dragged to court by the label.




Brymo with ex label mates
Brymo on stage
SOURCES: wikipedia.org,gistmania.com,nigeriamusicnetwork.com