Rapper VECTOR THA VIPER Full Biography, Life And News
|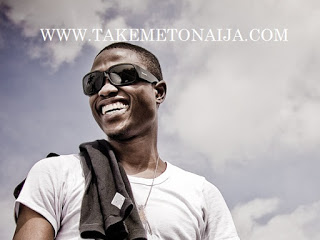 FULL NAME: Olanrewaju Ogunmefun
DATE OF BIRTH: 7th August, 1984
OCCUPATION: Rapper
MARITAL STATUS: Not Married








INTRODUCTION


Olanrewaju Ogunmefun, better known by his stage name Vector tha Viper, is a Nigerian Hip hop artist Vector has released two studio albums, his debut album "State of Surprise (SOS)" and a follow-up. .
EARLY LIFE AND BACKGROUND

Lanre was born in Ogun State, the fourth of five children. He schooled in Nigeria attending Command children school, Ijebu-ode grammar school, Government college Victoria Island & Saint Gregory's college. He started his journey into hip hop way back to junior high in the year 1994. In St. Gregorys College.
VECTOR has been widely celebrated as one of the best rappers from Mainland Lagos, Nigeria.
Vector's journey into hip hop dates back to junior high in the year 1997 as he's vibrantly involved in social activities entertaining his peers from the stage as a young rapper.
In 1999 he formed a group "Badder Boiz". So determined they were about hip hop that they started writing their own songs and along the line, in the same year, they started performing at showcases combining their various skills, aimed at selling the underground sound to the surface. They recorded their first demo series in 1999.
The three did not leave any stone unturned as far as making their presence felt at talent showcases. Vector was going the way of an emcee as his freestyle skills became obvious to the other members of the group. Vector's versatility runs through the fast and equally slow tempo, a rapper cum lyricist, an excellent songwriter, and producer. Vector is an undisputed emcee endowed with freestyle skills and flair that he awesomely displays on several freestyle battles e.g. Channel O Lagos Party at the Vaults, Unilag Rap King Etc.




CAREER AND LIFE


VECTOR is officially signed to YSG Entertainment.Vector released his first official single "Kilode" featuring yungkhida for the album "State of surprise" in February 2010. He later released the video for this single in June 2010.
His second official single was "Mary Jane" which was released in April of the same year.
The album was released on 29 October 2010 & Executive Produced by Eloka "Culture" Oligbo. It includes 15 songs, Intro & 2 skits. His album featured the likes of 2 Face Idibia, General Pype, Chuddy K, Ade Piper, Emmsong, Sista Soul and with productions from H-Code, Sam Klef, Da Piano, J-Smith, Xela Xelz and Vibez Production just to name a few.
He also released a video for the song "Get Down" featuring 2 Face in June 2011.
At the "Nigerian Music Video Awards 2011", he was then nominated for "Best Mainstream Hip Hop Video". He was also nominated at the "Nigerian Entertainment Awards 2010" for "Best Collaboration With Vocals" with the track "Champion" in which he was featured in by General Pype.
He has after then done other songs and has been featured in various songs by notable artistes. His 2 singles "Angeli" ft. 9ice and "Mr. Vector" featuring Jazzy, both produced by Sagzy were released on 19 May 2011 and were on heavy rotation on radio stations around the country. The video for "Angeli" which features 9ice was released in October, 2011.
Vector released the track "Born Leader" featuring Jamaican international Mavado who is under DJ Khaled's We the Best Music Group. Born Leader is Vector's 3rd single off his second album titled The 2nd Coming. He also shot the video in Miami Florida at the exclusive G-Five and it was directed by Antwan Smith.
In August 2013 he was featured by Pheelz a producer on a song titled "Popular" which gained major airplay in radio stations across Nigeria. The video which was released in December of the same year saw vector showcasing the people that made him popular like Keke 'Baba Keke' Ogungbe the CEO of Kennis Music,DJ Jimmy Jatt and others,cameos was made from various Nigerian artists like KWAM1,Femi Kuti,D'Banj,Olamide,Wizkid,Tiwa Savage,Solid Star,Seyi Shay,ill Bliss,Chidinma,Phyno,Kayswitch,etc.
In January 2015 vector released a highly critically acclaimed rap single titled "King Kong" and the video was released on the same month. Due to the high success of the single vector released two remixes with the first one featuring Phyno,Reminisce,Classiq,and Uzi, and the second one featuring Ghanian rapper Sarkodie which was released in May and June of 2015 respectively. The video for the remix featuring Phyno,Reminisce,Classiq,and Uzi was released in July 2015.
In July 15 he released a fresh single titled "Kanawan Dabo" and in July 24 he released a freestyle titled "8".
There were sparks thrown into the air when Nigerian Artiste Reminisce recorded a diss track "ATA (Street Kitchen Reply)" with the line, "V-E what shit ki lo'n je be. Shebi iwo lo rap ju shit o ma pe'n nbe" in reply to Vector's verse on Sauce Kid's "Kitchen Street" in which Vector said "For all those boys wey dey show. Ti e ba fe ma form pe eyin lata ani tomato to ma to". After this incidence Vector has replied with the track "Distractions (Reminisce Diss)", which he featured on with renowned lyricist A-Q. Vector hit him with the lines, "Cos you bleach your skin doesn't mean you are enlightened, Pig. I'm the base and my crew be strong, you cannot be the best cause you had one stupid song" and "And I'm made oh, and it's so public. But you, your life is like your videos, low budget.
In 2013 he walked out of his record deal with YSG Entertainment which lead to a lot of controversies online,he was dragged to court and was banned from all musical activities for a whole year.
He kissed Seyi Shay on stage during a performance of her 'Irawo' remix at the Feleabration festival in 2013, the rumours continue to fly about these two are dating Neither party has said anything about this
In 2015 he reset a record of the longest rap freestyle, a rap which lasted for 2hrs
AWARDS AND ENDORSEMENTS


Nigerian Music Video Awards (NMVA) 2012 – Best Afro Hip-Hop Video
The Headies 2012 – Lyricist On The Roll
The Headies 2012 – Best Rap Single
Nigeria Entertainment Awards (NEA) 2012 – Best Rap Act
DYNAMIX Youth Awards 2012 – Recognition Award

ENDORSEMENTS
He was said to have signed an endorsement deal with whisky brand Jack Daniels in 2014
He his also said to be a brand ambassador for vita foam.


RUMORS AND CONTROVERSIES


He was said to have walked out of his record deal when his contract has not expired
vector on stage
SOURCES; hoely2maniac.wordpress.com, wikipedia.org