Singer Eldee The Don Full Biography Life And News
|
FULL NAME: Lanre Dabiri [Eldee d don]
DATE OF BIRTH: May 23, 1977
OCCUPATION: Singer, Rapper, record producer, song writer, Architect
MARITAL STATUS: Married.
EARLY LIFE AND BACKGROUND
ELDee, is a Nigerian rapper, record producerand architect. "Lanre" is a diminutive for the Yorubaname "Olanrewaju" (which translates to "Wealth is moving forward").
eLDee studied Architectureat the University of Lagos, Nigeria. He is an original member of the band Trybesmen, which was started in 1998 with rappers KB and Freestyle.
He hails from Lagos Island in Lagos State of Nigeria.
CAREER AND LIFE
In 1998, eLDee and his high school friend, "Kaboom" teamed up with "Freestyle", and the group Trybesmen was born. Subsequently, eLDee founded his own independent label (Trybe Records) to support the group, and took the Nigerian music scene by storm with two hits in 1999; "Trybal Marks" and "Shake Bodi". Trybesmen's debut album "L.A.G. Style" was a massive hit and still a cult-classic. eLDee, as the head of Trybesmen and Trybe Records, re-engineered what has now become the music genre most call Afro-hip hop/Afro-pop or contemporary Nigerian music. With Trybesmen's undeniably incredible blend of Afro beat, Reggae, Highlife and hip-hop, and over 78 sold-out shows in one year, it was no surprise that Trybesmen became a force to be reckoned with in Nigeria.
After moving to the United States in 2002, eLDee recorded a solo album titledLong Time Comingand followed up withReturn of the Kingin 2006. The latter album earned various nominations and awards for both videos and songs, including the Nigerian Entertainment Award for "Best International Album".
The album "Return of the King" marked the beginning of eLDee's impressive solo career which has seen 4 albums, over 50 major award nominations, and critically acclaimed singles like "Im leaving", "I go yarn", "Champion", "African Chiquito", "big boy", "Ota mi", "One day", "Bosi Gbangba", "Higher", "Wash-wash", and "We Made It" airing on radio stations all over the world.
eLDee's robust resume includes his work as an artist, producer, video director and a cutting-edge interactive media consultant for Fortune 500 international brands such as CNN, D3 Publishing, Hines, Accenture, Andersen, Kimberly Clark, Naruto, Primedia, NBA, UPS, Cartoon Network, Consumer Source, and Warner Bros, just to name a few, with numerous national and international awards for design and new media campaigns.
In addition to his numerous accomplishments as an artist and businessman, eLDee is very passionate about the current state of Africa and is one of the few outspoken Nigerian celebrities when it comes to social issues. His passion is evident in his activism towards social change. eLDee's thirst for sustainability in Africa is also evident in his music as with each album, he hammers on real issues and seeks to motivate/inspire fans to greatness. eLDee was recently featured on CNN for some of his social campaigns.
His now record label Trybe Records developed artists such as Sasha, 2Shots, Trybesmen, eLDee, Lequse, olaDele, Timi, Chiddy and Dr Sid, who is now a member of the Mavin Records label. Current artist roster includes K9, Sojay, Aramide, Rukus, and Sarz.
eLDee came up with a collaboration of all the artists on the record label and named them Da Trybe. They produced singles "Work it out" and "Oya" in 2002, and the album BIG Picture in 2005.
eLDee (Lanre Dabiri) and his long-term partner, Dolapo Latinwo-Belo married and together they have 2 daughters, Temi, and Toke. He has been based in Atlanta, U.S.A since 2002 before the marriage.
On December 2013, the rapper made a tweet message on his official Twitter page to voice is support for Gay , saying that hopefully one day , soon Africa will realize that the anti – gay Sentiment is no different from racial or religious discrimination .
This went on trending on the media with lots of abuses attached to it from fans.
Albums:
Long Time Coming
Long Time Coming is the debut album by Eldee which sold lots of copies, it was released in 2004.
Return of the King
Return of the Kingis the second album by Eldee. It was released in 2006, and contains the single 'I Go Yarn.'
Big Boy
Big Boy is the third album by Eldee, released in 2008 and was originally titled "Evolution".
Is It Your Money
eLDee's fourth album is titled "Is it your money Vol.1" and was released in 2010.
Undeniable
eLDee's fifth album is titled "Undeniable" and was released in 2012.
AWARDS AND ENDORSEMENTS
The album includes monster hits such as "Bosi Gbangba" and "Big Boy". The Big Boy album received 17 nominations in different categories of various award shows including best video, best album, best cinematography, hottest single, best album, best artist and 2009 MOBO award nomination for "Best African artist".
Won the headies awards in 2012 for "Best Conscious Song of the Year
and more other awards
RUMORS AND SCANDALS
Was said to have been involved in a nude photo scandal with female singer Mo'Chedda, claims have it that he asked for the singer's nude photo to get her signed to his label after the photos were leaked online by hackers. the claims were denied though..
POPULAR PICS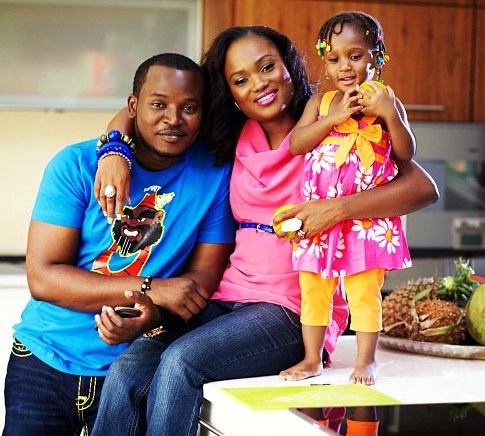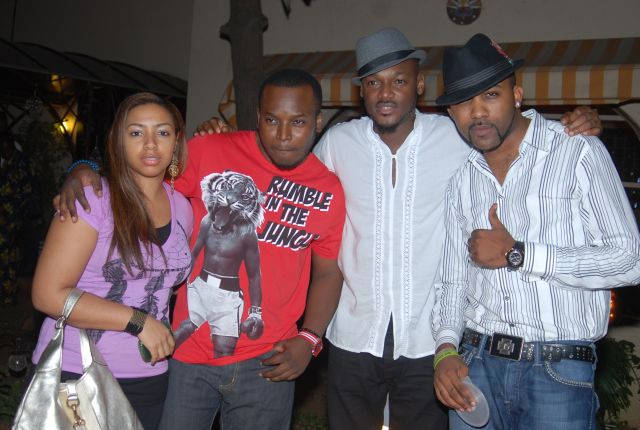 SOURCES: wikipedia.org,tryberecords.com,www.takemetonaija.com