Singer CHIDINMA Full Biography Life And News
|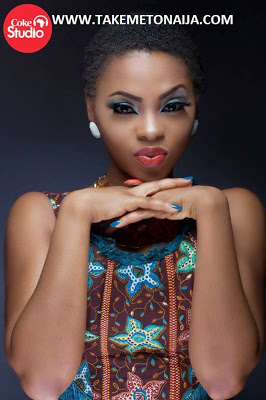 NAME: Chidinma Ekile
DATE OF BIRTH: May 2, 1991
OCCUPATION: Singer, songwriter
MARITAL STATUS: Not married
EARLY LIFE AND BACKGROUND
Chidinma Ekile, the sixth of seven children, was born in Ketu, Lagos State. Both of her parents are from Imo State. She worked as a business promoter in Lagos prior to auditioning for the third season of MTN's Project Fame West Africa. Chidinma started singing at the age of 6, and grew up with a disciplinarian father. When she was 10 years old, she joined her church's choir. She attended primary and secondary school in Ketu prior to relocating to Ikorodu with her family. Chidinma is currently studying Sociology at the University of Lagos. She initially wanted to study Mass Communication. Chidinma declined her admission into the University of Lagos due to her advancement in the aforesaid competition. In an interview with YNaija, Chidinma said that she has always taken school seriously and her decision to enroll at Unilag was inevitable. She also said that music hasn't always been on her agenda, and that she decided to give it a try after winning the MTN Project Fame competition. After dying her hair red and getting a mohawk, people started perceiving her as a good girl gone bad. In an interview posted on the Daily Independent website, Chidinma said that she is still the same. She also said that she's evolving and growing as a musician.
LIFE AND CAREER
Prior to auditioning for the third edition of Project Fame West Africa, she dreamt of being part of the reality TV show that was instituted in 2008. With the help and support from her close knit friend, Chidinma left her home in Ikorodu and went to the Ultima Studios, the venue for the show's 2010 Lagos auditions. She was among the 8,000 or so contestants who went to showcase their talents that year. Subsequently, Chidinma advanced to the Fame Academy round alongside 17 other contestants. For 10 weeks, Chidinma and the other contestants were coached by musical professionals: voice coaches, inspirational speakers, established musicians, and music business service providers. Moreover, contestants were taught choreography and several rehearsal drills. On September 26, 2010, Chidinma became the apparent winner of the competition. She won several prizes, including N2.5 million, a 2011 Toyota RAV4, and an album production deal.
Chidinma started working on her debut studio album, Chidinma, after releasing a collaborative project with the other finalists of MTN Project Fame West Africa Season 3. The album was scheduled for release in the fourth quarter of 2011. Chidinma spoke briefly on her album and said that she put a whole lot of energy into the album. Chidinma worked with different producers for her first studio project, including Cobhams Asuquo, Tee Y Mix, WazBeat, and Oscar Heman Ackah. On February 22, 2011, she released the singles "Jankoliko", featuring Sound Sultan, and "Carry You Go". Both songs were written and produced by Oscar Heman Ackah. In an interview posted on the Weekly Trust website, Chidinma said that she's happy about the positive response she received after releasing the song, and is working hard to improve her craft.[7] The music video for "Jankoliko", directed by Clarence Peters, was released on June 4, 2011; it ran for 3 minutes and 33 seconds. On October 11, 2011, Chidinma released "Kedike", the album's third single. The song translates to "Heartbeat", and was produced by Cobhams Asuquo. In an interview with Entertainment Rave, Chidinma said that "Kedike" is a song that depicts love. She and her producers invented the word "Kedike". On October 11, 2011, she also released the album's fourth single "Run Dia Mouth". The music video for "Kedike" was released on January 24, 2012. It was directed by Clarence Peters, and released at a total length of 3 minutes and 5 seconds. Dammy Krane, a recording artist signed to Tuface's Hypertek Records, played Chidinma's love interest in the music video.
2013-present:Upcoming album
I'm working on my album right now. I'm working with different producers and artistes trying out new things. A lot of people wonder aloud: "are you sure this is Chidinma"? So I'm just trying out a lot of things and testing waters. I'm moving out of my comfort zone actually.
"
"
-Chidinma speaking to Entertainment Rave about her upcoming project.
Chidinma began recording her upcoming album in the fourth quarter of 2012. On September 14, 2012, she released the album's lead single "Emi Ni Baller", featuring her fellow labelmates Tha Suspect and IllBliss. The song was produced by Legendury Beatz. It peaked at number 7 on Vanguard's "Top 10 songs that made 2013" list. On February 22, 2013, Chidinma and her record label released the remix of "Emi Ni Baller", featuring Wizkid. The song was also produced by Legendury Beatz. On June 12, 2013, CAPital Dreams Pictures released the music video for "Emi Ni Baller". It was shot and directed in the U.K by Clarence Peters. On June 10, 2013, Chidinma released "Bless My Hustle" featuring Phyno, "Kite", and "Jolly", three singles off the upcoming album. "Bless My Hustle" was produced by Tha Suspect, and "Kite" was produced by Del B. "Jolly" was produced by Wizboy.
On September 14, 2013, Chidinma released "Oh Baby", and on January 29, 2014, she released "Oh Baby (You & I)" featuring Flavour N'abania. Both songs were produced by Young D. On May 2, 2014, the same day as her birthday, Chidinma released the music video for "Oh Baby (You & I)", which was directed by Clarence Peters. The video stars Ngozi Nwosu and OC Ukeje.
Chidinma performed with Dr SID at the MTN Power of 10 Concerts, a ten-city tour that celebrated MTN Nigeria's ten year anniversary. The tour kicked off in Makurdi on September 9, 2011. Chidinma was one of the supporting acts on the 2013 Hennessy Artistry Club Tour headlined by D'banj. On November 3, 2013, she performed at the Guinness World of More Concert alongside P-Square, D'banj, Wizkid, Ice Prince, Burna Boy, Olamide, Phyno, Waje, Davido, and Tiwa Savage, among others. On November 9, 2013, Chidinma performed with Blackstreet at the Butterscotch Evening Experience, a concert held at the Eko Hotels and Suites. On February 14, 2014, she performed at the MTN Valentine Rave Party, alongside Tiwa Savage, Mario, and Sound Sultan. Chidinma has performed in several countries across Africa, including The Republic of Benin, Sierra Leone, Côte d'Ivoire, Kenya, Cameroun, Equitorial Guinea, Niger, and Ghana.
in 2014 she became romantically involved with rich rapper and singer LYNXXX.
AWARDS AND ENDORSEMENTS
Awards
Nigeria Music Video Awards (NMVA) Video of the Year Nominated
Best Pop Extra Video Won
Kora Awards Best Female West African Act "Kedike" Won
Endorsements-
Signed a multimillion naira deal with mtn in 2013
SCANDALS AND RUMORS
Sex tape accusation
In November 2013, a viral sex tape of Chidinma's look-alike surfaced on the internet. Many people were convinced that Chidinma was the one in the sex tape. Speaking to Sunday Beats, Chidinma debunked the rumors. She said that she felt bad when she initially heard the story.[39] In an extensive interview with Nonye Ben-Nwankwo, Chidinma elaborated on the sex tape scandal. She said that while her fan base grew from the incident, she felt quite devastated. She also thanked her core fans for their support through the scandal.
FEW PICS

COMPILED BY www.takemetonaija.com
SOURCES-
wikipedia.org,www.takemetonaija.com