JOIN US AND BECOME A WRITER ON T.I.N MAGAZINE
|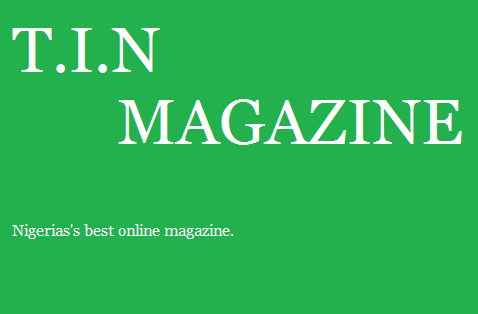 T.I.N MAGAZINE IS AN ONLINE MAGAZINE
WITH THOUSANDS OF PAGE VIEWS DAILY, MADE UP OF CONTENTS WRITTEN BY VERY
GOOD NIGERIAN WRITERS THAT PUT QUALITY NIGERIAN CONTENTS THEY THINK
DESERVES TO BE HERE.


HELLO, ARE YOU A GOOD WRITER,BLOGGER,EDITOR…ETC?
WELL, WE ARE IN NEED OF EXPEREINCED, GOOD AND FREE CONTRIBUTORS.
YOU TOO CAN BECOME ONE OF OUR POPULAR AND PROLIFIC WRITERS.
YOU CAN GET TO PUT ANY ARTICLE ON THIS SITE JUST LIKE OTHERS ARE DOING ALL YOU NEED IS EXPERIENCE AND SOME VERY GOOD WRITING SKILLS.
IF YOU ARE INTERESTED KINDLY CONTACT US VIA OUR EMAIL OR A PHONE
TEXT MESSAGE, YOU CAN ALSO USE THE CONTACT FORM BY SCROLLING DOWN TO THE
BOTTOM OF THIS PAGE, WE SHALL REVIEW YOU AND ADD YOU TO THE LIST OF OUR
CERTIFIED WRITERS.



EMAIL: tinmagazine@yahoo.com OR tmtnonline@gmail.com
PHONE: 08064870665(text messages only please we will call back.)
NOTE: NO PAYMENT PLEASE..