Singer FRANK EDWARDS Full Biogaphy,Life And News
|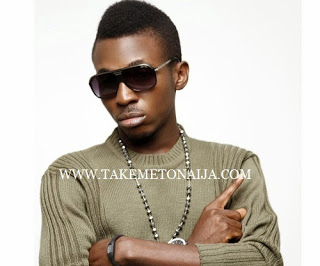 FULL NAME: Frank Ugochukwu Edwards
DATE OF BIRTH: July 22, 1990
OCCUPATION: Singer: Gospel:Christian Hip hop, urban contemporary gospe
MARITAL STATUS: Not Maried
EARLY LIFE AND BACKGROUND
Mr. Edwards was born into a family of seven. His birth name is Frank Ugochukwu Edwards. He was born in Enugu state of Nigeria. He is from Enugu state, Today July 22 is Frank Edwards birthday, Richboy as he's famously known has been a blessing to the Christian world as well as many others. Franklin portrayed interest in music right from childhood, as at an early age of 7, he played the piano at home. Through the year, he grew through the ranks, perfecting his finger skills and now he plays on one of the world's largest stages.
Franklin Edwards is a dedicated member of believers loveworld inc. A.k.a. Christ embassy where he is the paintist to the great minister of the gospel pastor chris oyakhilome phd. On loveworld records, this great artist was raised, tutored, and mentored by pastor chris oyakhilome phd, whom he holds in exceeding great esteem.
He beleives Pastor Chris actually inspired him to do what he is doing today. He never dreamt of Singing. He always wanted to be a pilot. He just found himself doing music because his pastor sings as well. He had earlier worked with other Gospel artist like Buchi, Sinach, and Samsong in production.
See what he said when he was asked how he got the luck of making it through Christ Embassy.
"It is grace, because, before my first album came out, I never stood in front of two people to sing not to talk of the whole church, I never held the microphone in the church to lead the choir in the choir rehearsal not to talk of Sunday service, not even Wednesday service, nobody gave me that opportunity, but I was working underground, just recording my songs and when I was recording these songs I was not recording it for album, I was just trying out some of this things I suggested to people and they rejected so I was just trying them out myself, I didn't plan to make an album, but you know how it is, people hear one song, it is nice, record another one and I did, before you know it the songs that I recorded got to pastor Chris table, I did not even know about it, we were having a global service it was December 31st night and I was there as a keyboardist sitting down when Pastor Chris came out preaching then he walked towards me and whispered to me that your song that I heard are you ready to sing it now, my heart just flew because I had never held a microphone in the church before and here I am, being asked to sing to the whole world, I just started sweating immediately, I didn't know when I nodded my head to say yes, I think my head moved on its own, then he asked if the sound department had my soundtrack and I said I don't know, he sent someone to go and ask, and I was just hoping that they should say they don't have it and the guy came back that they have it and that was it! he gave me the microphone, the first time anybody will be giving me microphone to sing was in front of the whole world and it is not that I had started going for programs then I was still in the studio just doing my thing, so I held the microphone, I just started singing, I didn't know what took over me, I watched the video after the program, people lifted their hands up, people were on the floor even pastor was singing it word for word which means he has been listening to it, from that night in fact, my facebook page was jammed and the story has not been the same, so that was actually my turning point."
CAREER AND LIFE
His debut album The Definition was released in 2008. It was 14 track album and was distributed by Honesty Music. Angels on the Runway his second album was released in 2010 and another one Unlimited in 2011.
He rose to fame by Divine Intervention or should I say he was in the right place at the right time doing the right thing as expected of him. Today he has numerous hit songs that have continued to enjoy massive airplay in churches and beyond Nigeria shore. Some of his songs includes, You too dey bless me o, Omema o, Mma Mma, Welcome to Zion and much more. He is a role model and inspiration to the youths.
Producing his songs under his world class Record Label, christened "ROCKTOWN", the young multi-talented artist and motivational speaker has been celebrated for revolutionalizing Nigerian Gospel Music, introducing a new and exiting twist, with his new blend of rock, fused with a little pop and fuji.
His debut album The Definition was released in 2008. It was a 14-track album and was distributed by Honesty Music.[2] Angels on the Runway his second album was released in 2010 and another, Unlimited, in 2011. Tagjam, was released in November 2011. He is currently known as Nigeria's Hottest Gospel rock artiste Now in Nigeria. In 2013 he released he appeared in the live performance of Sinach's "I know who I am" video. Besides being an artist with many songs in all musical genre, He is also a genius producer, master mixer. As a result, Rock Town Records, which he owns, has a generation of up coming talent with names like GIL, Divyn, David and many others.
His 3rd and 4th album are all critically acclaimed success. It is an impressive work that will stand the times. It has been widely sold across Nigeria and beyond and is still selling out fast in stores. The follow up concert video has also been raking up sales eversince its release.
He is also credited with various nominations including The NEA Awards 2009, and also The Nigerian Gospel Awards 2012, where he merited six different nominations. In the aftermath of over seven years of making global impact with soul lifting, earth shaking gospel music, the best of Frank Edwards is still to come.
Nigerian born music minister was the winner of the Nigerian Gospel Awards (Rock Artist Of The Year) 2010, he also had a graceful outing at the African Gospel Awards 2012, where he won the Best Gospel Artist West Africa Award. Recently also, he bagged the Loveworld Awards $10,000 worth Hit Song Of The Year 2012, with one of his hit songs "Superstar No.1".
He has also been performing within and outside Nigeria ever since the work was put out.
The singer is said to have a collabo with gospel music legend Don Moen in year 2015.
Frank was said to have been engaged to a young lady in 2012 which as at then her age was 19, her name is Chisom who was reportedly said to be schooling in the States. After the news broke up online Frank got a a few critics for getting engaged to a girl of 19.
The singer has also been linked with Sharon Oyakhilome pastor chris's daughter in recent times, its been said by many that they are dating
AWARDS AND ENDORSEMENTS
Frank is an artist who has won a lot of popular and unpopular awards.
He won the award of the best Gospel Rock artiste in the first annual awards.
He also won west Africa best male vocalist in 2012/ best hit single at the love world awards 2012/ and 3 awards at the Nigeria gospel music awards (male artiste of the year,song of the year and best male vocal)
ENDORSEMENTS
Has no popular endorsement yet.
CONTROVERSIES
He's been rumored to be dating sharon Oyakhilome

Frank And Sharon Oyakilome


Frank and Don Moen
SOURCES: bossafricamagazine.com,gospelcitynaija.com,wikipedia.org,www.takemetonaija.com