Comedian BOVI Full Biography,Life And News
|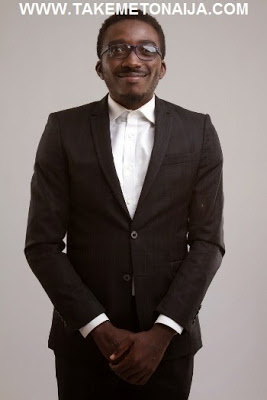 NAME: Bovi Ugboma
DATE OF BIRTH: [September 25, 1979]
MARITAL STATUS: Married
OCCUPATION: [Comedian,Actor,Produce,Writter,Drector]
BACKGROUND AND EARLY LIFE
Bovi Ugboma was born in Benin City, [ 2 ]where he attended UNIBEN staff schools. Uniben Staff School [Primary], Government College, Ughelli, Edokpolor Grammar School, Benin and Boys Model secondary School, Onicha-Olona, Delta State [Secondary] He attended secondary school at Ughelli Northern in Delta State, and proceeded to Delta State University where he studied Theatre Arts. [ 3 ] He said in one of his interviews that he has loved entertainment right from childhood. His parents weren't really happy with his decision to go study Theatre Arts in the University but he decided in his mind that's what he wants to do and he actually did.
LIFE AND CAREER
Comedian bovi says he got into the Nigeria entertainment industry in the Year 2004 In 2004 he landed a job as personal assistant to leading actor, Richard Mofe-Damijo. He worked for 2 years and 6 months in this capacity and went on to set up his own production team in September 2006.
He came into limelight in the year 2007, after starting his own tv comedy show; Extended Family [Sitcom] in wish resulted to be a success after gaining lots of views on tv stations.
Bovi is a Movie producer,movie director,Writter,Actor and a Comedian. He jumped into the full comedy industry in the year 2008, and comedian Basketmouth is his role model as a comedian. 2008 Bovi was leading comedy shows and events throughout Nigeria. [ 7 ]He participated in Nite of a 1000 Laughs organized by Opa Williams. Bovi has worked alongsi de other Nigerian comedians such as Igodye, Igosave, Basketmouth, Buchi, Okey Bakassi, Julius Agwu and others.
He has his own YouTube channel which serves as an internet media for him to share his funny made videos for fans to watch. He has shot many funny videos well appreciated by his YouTube fans. Him and Comedian basketmouth has become very tight friends in this recent times, they often shoot videos funny videos together and they go out together on international tours.
He has featured in all the big comedy concerts in Nigeria and a host of others outside the shores of Nigeria. Currently he's the CEO of Kountry Kulture Networks ltd, a production house with bias for television, film and events.
He was also said to be among the Top ten best and most Funny Nigerian comedians.
When asked who is his role model, see what he said: "I can't peg that down to one person. However, there are industry players I've admired over the years. I love Tupac Shakur. I could relate with his story; almost identical with some areas of my life. Richard Mofe-Damijo trained me while working as his PA between 2004 and 2006. Basket Mouth, I look up to him artistically and when I reached out to him, he taught me how to handle the business angle of my talent, and he's been a true friend. There are a whole lot more others I admire but that will take a whole day to list." He is married with his pretty wife and and a little girl. He currently has upto 25,000 Twitter fans at May 2014.
AWARDS AND ENDORSEMENTS
Awards Culture peopleComedian of the year Awards-
Ghana comedian of the year, Standup Comedians Award, Best Youth Comedian. And more…………… ENDORSEMENTS-
He once signed an endorsement deal with Glo telecom company and Diamond Bank.
RUMOURS AND SCANDALS
He once said he is richer than celebrities who get endorsement deals. In which was later denied by him.
Here are few common pics of him online: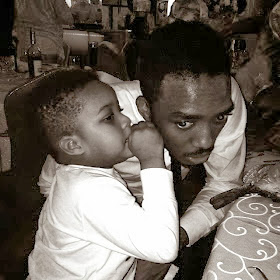 COMPILED BY (TMTN)- Takemetonaija.com
REFERENCES- naij.com,modernghana.com,wikipedia.org,biographyhome.com and www.takemetonaija.com