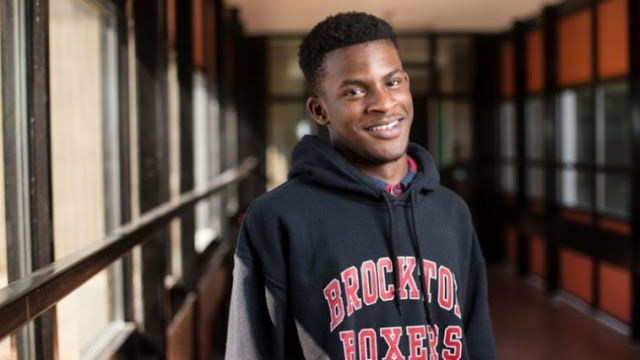 Nigerian
teens in the US have proved to be exceptional as some have defiled odds
by being accepted to all eight Ivy League schools.
These are 6 Nigerian students in the US who bagged admission into Top Ivy League Schools.
See below:
1. Jude Okonkwo
Jude,
a 17-year-old Nigerian based in the United States who is the son of
physicians aspires to be a neurosurgeon. Jude, whose unweight
grade-point average is 98.9 was accepted to Brown University, Columbia
University, Cornell University, Dartmouth College, Harvard University,
The University of Pennsylvania, Princeton University, and Yale
University.
2. Ifeoma White-Thorpe


The
17-year-old Nigerian born teen who is the daughter of Andre and
Patricia White-Thorpe is the student government president at Morris High
School in New Jersey. Ifeoma, who hopes to become a Cardiologist was
accepted to Harvard, Yale, Princeton, Columbia, the University of
Pennsylvania, Cornell, Brown, Dartmouth and Stanford .
3. Augusta Uwamanzu-Nna


Augusta
Uwamanzu-Nna, a Long Island Nigerian-born teen who was a valedictorian
student at Elmont Memorial High School, was offered admission to all
eight Ivy League schools. Uwamanzu-Nna, who is the daughter of Nigerian
immigrants, picked Harvard because of the school's dedication to
excellence.
4. Obinna Igbokwe


17-year-old
Brockton High School senior and son of Nigerian immigrants Obinna
Igbokwe got into seven out of the eight Ivy League schools in 2016.
Obinna who had 4.6 grade point average, attributed his success to his
parents who instilled a strong work ethic in him.
5. Harold Eke


High
school senior Harold Ekeh who was born in Nigeria and came to the
United States when he was eight got into all 13 schools he applied to,
including all 8 ivy league schools. Harold chose to attend Yale
University after having his pick of all eight Ivy League schools.
6. Olawunmi Akinlemibola


Olawunmi
Akinlemibola, a senior at DuVal High School in Lanham, Maryland, who
has a 4.15 GPA gained admission into more than 14 schools including
Harvard, Princeton, Brown, Cornell, Stanford, Duke & University of
Pennsylvania. She lives with her father, but her mother and two sisters
are home in Nigeria.