Actress Chacha Eke Faani Full Biography
|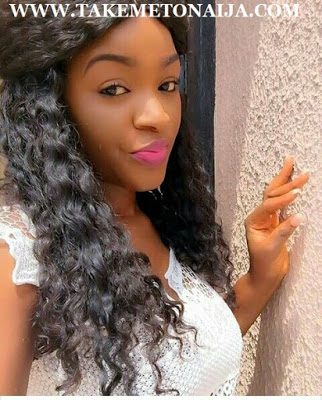 BIRTH NAME: Charity Eke
DATE OF BIRTH: 1 may 1993
OCCUPATION: Actress
MARITAL STATUS: Married
INTRODUCTION
Charity Eke, popularly known as Chacha Eke, is a Delta State-based Nigerian actress. Her rise to fame came when she starred in the 2012 drama film, The End is Near.
EARLY LIFE AND BACKGROUND
Chacha was born in Ebonyi State, South Eastern Nigeria to a middle-class family. She had her basic education at ESUT Nursery & Primary School, Ebonyi State and completed her secondary school education at Our Lord Shepherd International School, Enugu. She holds a B.Sc degree certificate in Accountancy after graduating from Ebonyi State University.
Eke is the daughter of Ebonyi State Commissioner for Education, Professor John Eke.
CAREER AND LIFE
She started acting November 2009 via the platform of Miss Nollywood Talent hunt/Pageantry which she was one of the contestants.
She has featured in a couple of movies like, Bank job, Queen's Desire, Cleopatra, Kings Secret, mirror of Life, Fulton Mansion, Models, Dance for D Prince, Clap of Thunder, Console My Son, Tears of D Innocent, Sorrows of D Orphan, Gift Of Pain, Live to Die, Professional Lady, Moving Party, Bloody Carnival and a host of others.
Cha cha Eke, joined her scriptwriter cum director heartthrob, Austin Faani in matrimony at The Orchid Hotels, in Asaba, Delta State (Nigeria) on June 1st 2013. Nigeria Movie Network team members wish the lovely couple a happy married life and may their union be blessed with plenty children
SHE TALKS MORE ABOUT HER MARRIAGE BELOW:
Q: What was that special thing he did that made you fall for him?
ChaCha Eke: In 2010 he became a movie director and his first movie was Bank Job. Honestly, I was not casted for any role in the movie but as production progressed, two female members of the cast failed to make it. As a friend and a mentor who had always believed in me, he gave me the slot. It was my first official lead role and most challenging too.
Q: Are you not afraid of getting married to someone who is in the same industry as you are especially against the backdrop of promiscuity and immorality in Nollywood?
ChaCha Eke: Getting married to a man who works in the same field and career as myself is such a relief and a blessing. Actresses are misread and misjudged a lot. Most times, it's only we in the industry that understand one another. And my husband has known me from scratch and watched me grow and seen me in my entirety; nothing about me is strange to him. I have also seen him at his best and average moments too.
AWARDS AND ENDORSEMENTS
She won the 2013 City People Awards for Best Supporting Actress Of The Year
Chacha with husband and child
SOURCES: wikipedia.org,stargist.com,www.takemetonaija.com,nigeriamovienetwork.com