ASUU Gives FG Till July To Pay Federal Varsities N128bn Allowances
|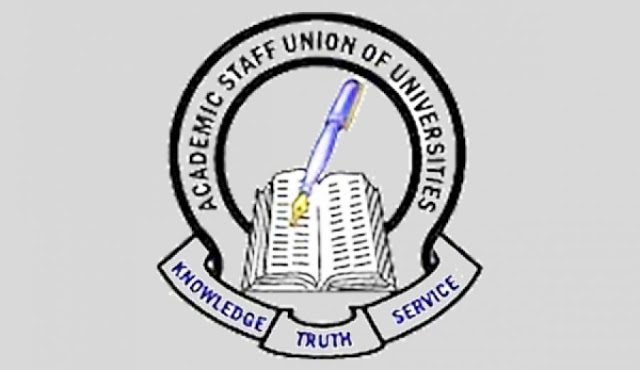 Academic Staff Union of Universities (ASUU), has urged the Federal Government to pay the outstanding arrears of its members not later than July 2017.
ASUU National President, Prof. Biodun Ogunyemi, stated this today during a news conference at the University of Abuja. According to him, the FG is owing academics in federal universities unpaid allowances of not less than N128 billion.
He
explained that the executive arm of government initially insisted that
there would be no further release of funds to the universities until
there was a forensic audit.
"In view of this, the
union rose from its NEC meeting at the Bayero University Kano observing
that the particular issue of EAA cannot be meaningfully addressed unless
within an agreed framework.

"Hence the National Executive Council (NEC) of ASUU resolved that
all outstanding arrears of EAA should be paid not later than July 2017.

"The decision of ASUU-NEC on the issue of EAA has since been
communicated to the Minister of Education, Senate President and the
Chairman, Senate Committee on Tertiary Institutions and TETFund.''
The
president also observed the non-release of the Operational Licensing of
Nigerian Universities Pension Management Company (NUPEMCO).
Ogunyemi noted that the company had met the minimum requirements for registration as Pension Fund Administrator (PFA).
He
said that the failure of PENCOM to release the operational license of
NUPEMCO as a PFA had created the feeling of insecurity and loss of
confidence among retirees in the system.


"The
non-release of NUPEMCO's operational license in an arm-twisting tactic
to frustrate our members and forcefully get them enlisted into some
Pension-Fund Administrators (PFAs).


"The PFA cartel appears determined to abort the process of NUPEMCO licensing which started more than four years ago."
He, however, insisted that such was unacceptable to ASUU, saying "it is against the right to choice".
The
president noted that the 2013 MoU signed with the Federal Government on
Funding for the Revitalisation of public universities had not been
released as agreed.
"The MoU stipulates that N200
billion would be released in 2013 for a massive injection of funds to
reposition Nigerian public universities for global competition.

"Thereafter, N220 billion is to be released for subsequent five
years, adding up to N1.3 trillion by 2018, not a single kobo has been
released up till date."
ASUU had initially
issued a 14-day ultimatum to Federal and State governments to pay the
shortfall in salaries of lecturers or face unrest in the nation's
universities.


The
union also issued some state governments owing lecturer's salaries and
allowances the same period within which they should commence the
payment.