Top 20 Most Popular Songs In Nigeria 2016
So we told you T.I.N Magazine was coming up with a list of the biggest and most popular songs in Nigeria this year and Voila! here it is, after taking a couple days to study the stats of the songs that were released between November last year and October 2016 this year we've come up with list of the biggest songs in Nigeria 2016.
Criteria Used: Digital stats which includes; YouTube views, Web Downloads, Streams.
And we used how much the songs were relate-able to the average Nigerians, Radio airplays and street popularity.
TOP 20 BIGGEST AND MOST POPULAR SONGS IN NIGERIA 2016
20. NO KISSING – PATORANKING ft SARKODIE
www.takemetonaija.com
This song was released as a lead single on patoranking's debut album titled GOE. No Kissing was a commercial success and it went up on a couple charts, the song is mostly popular outside Nigeria and less popular in Nigeria, with millions of views and hundreds of thousand download the song definitely deserves to be on this list.
19. STANDING OVATION – TIWA SAVAGE ft OLAMIDE


www.takemetonaija.com
One of the songs on her album R.E.D, standing ovation became popular in January and went up on a lot of charts, the song obviously didn't reign for long but with the downloads we definitely can tell you the song is among the top songs released this year.
18. OMO ALHAJI – YCEE
www.takemetonaija.com
A song loved by many Nigerian youths and most especially media personalities which helped the song get a lot of airplays and lasted long on many charts and even on iTunes. The Omo Alhaji song is Ycee's most successful song this year with massive downloads and millions of YouTube streams.
17. MONEY-, TIMAYA ft FLAVOUR
www.takemetonaija.com
This one is basically for the street, this song trended for long across the country, even without mentioning the airplays and downloads the song got most of you reading this article must have heard the song one way or the other.
16. ROMANTIC – KOREDE BELLO
www.takemetonaija.com
From what we can tell from our research this song was a huge success most especially outside Nigeria, the song won't really be classified a huge hit in Nigeria but judging from the views on YouTube we can tell the song has the highest YouTube views in the country this past months.
15. EMERGENCY – DBANJ
www.takemetonaija.com
Emergency was a huge comeback for the kokomaster himself, the song got positive reviews from music critics and had a lot of airplays on radio and TV stations, even though the song is D'banj's only hit this year we can absolutely tell you it was one of a kind. The song is loved by adults and youths.
14. ELEKO – MAYORKUN
www.takemetonaija.com
Davido first signee to his DMW record label, this song became an instant hit right after it was release because of the controversies Davido created around it."Eleko" is Mayorkun's debut single and it got over 800 thousand downloads on NotjustOk only and millions of views.
13. JOMBO – KISS DANIEL
www.takemetonaija.com
One of the songs on Kiss Daniel's debut album "New Era", obviously one of the most loved songs on the album. Jombo has had quite a large number of airplays on radio, spending weeks among the top songs on the playdata chart, we observed the song also had quite the downloads and YouTube views.
12. BABA NLA – WIZKID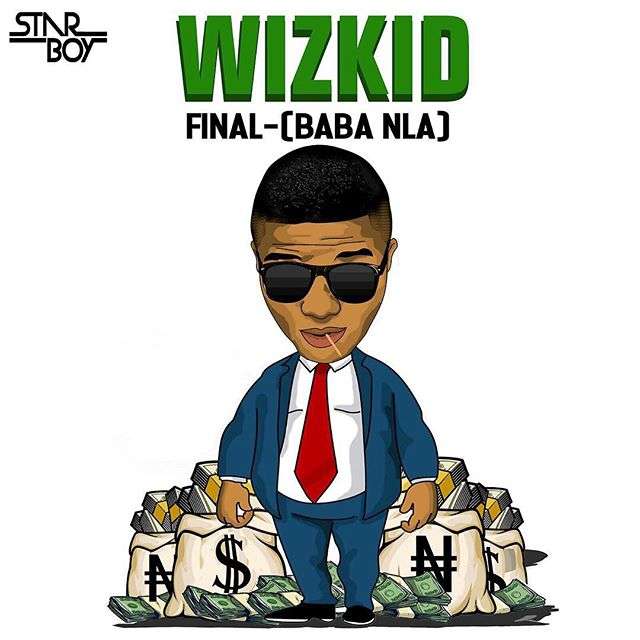 www.takemetonaija.com
This song is still the most recent song Wizkid has dropped, a song which was released November last year, that is why the songs has got quite the views on YouTube this year. with not very much downloads the song trended for while but due to the singer not dropping anything new the song became a bit popular.
11. TEKNO – WASH
www.takemetonaija.com
Well, this song is definitely among singer Tekno's biggest songs ever, the song was quite the anthem earlier this year, from the stats we got the song had quite a lot of downloads YouTube views for being his follow up single after his massive hit "Duro".
10. WAIT – SOLIDSTAR ft TIWA SAVAGE & PATORANKING
www.takemetonaija.com
"Wait" was a song almost everyone could relate to when the song was remixed and released and it still is. The song which had 2 Nigerian A-listers on it has been quite many people's favourite love song this year with millions of views and a lot of downloads.
9. BANK ALERT – PSQUARE
www.takemetonaija.com
With so much controversy that surrounded this duo this year their comeback single was obviously gonna be hit and it was a massive hit. The song has millions of views on YouTube and hundreds of thousand downloads. The song was a commercial success as many people could relate to the song.
8. THE MONEY – DAVIDO ft OLAMIDE
www.takemetonaija.com
Song was released last year November and it became a smash it almost immediately and also trended till mid 2016, Davido featured Olamide to make this happen and from our research the song was loved nationwide getting radio air-plays in almost all the 36 states. The is long loved by both young and old because it was very relate-able.
7. OLUWANI – REEKADO BANKS
www.takemetonaija.com
Dropped earlier this year, a song which got positive reviews from almost every critic. "Oluwani is one of the most played songs on Nigerian radio this year and it was Reekado's biggest song also. Oluwani has hundreds of thousand downloads and millions of YouTube streams.
6. OSINACHI – HUMBLESMITH ft DAVIDO
www.takemetonaija.com
Just like Korede bello's "Godwin" was one of the most popular songs of last year one would definitely expect something like it will always be popular in the Nigerian society. Osinachi was a song every Nigerian could relate to and the song became more popular because Davido was featured on it.
5. WHO YOU EPP – OLAMIDE ft PHYNO
www.takemetonaija.com
We definitely can tell this song became popular because of its slang; "Who You Epp" this became a trending slogan across the nation right after the song was released. it became popular both in the south and north, the slang became what politicians and popular personalities were using in the media. Who you also was huge success because of the competition attached to it.
4. PICK UP – ADEKUNLE GOLD
www.takemetonaija.com
Well, just like "Osinachi" "Pick Up" was another prayer song everyone could related the adults the kids and the youths all love the song. According to PlayData charts Nigeria, the song was the most played song on radio in Nigeria for first half of the year. Pick up was and is a very successful song this year. deserves the spot.
3. MAMA – KISS DANIEL
www.takemetonaija.com
We all know you've heard this song one way or the other it one of the most loved love songs we got in year 2016. "Mama" was and is still an anthem in every home,club the song is still being requested on radio even though it was released many months ago. According to NotjustOk stats this song currently has over 1.6million download on the website and that stat was just for NotjustOk only which means the song has got millions of downloads in general this year.
2. PANA – TEKNO
www.takemetonaija.com
You were definitely expecting this song at the top of course, "Pana" is a very different song no one would expect Nigerians would love it this much. The song just set a new record for spending the highest number of weeks on the PlayData charts and at the time of compiling this post the song is still the number 1 song in the country. Pana currently has over 1.4million downloads on NotjustOk and about 8million views on YouTube.
1. FADA FADA – PHYNO ft OLAMIDE
www.takemetonaija.com
Featuring the one and only "baddo" Fada Fada is the anthem of the year in Nigeria 2016. This song was accepted by many people even religious people love the song.
So this is the biggest song in Nigeria this year and no one will dispute that. The song at the moment has over 1.7million downloads on NotjustOk only, and with millions of views on YouTube.
We hereby name Fada Fada by Phyno the anthem of the year 2016
NOTE: [ This is ranking is basically for year 2016 and 2016 alone.]
T.I.N Magazine will be releasing the list of the highest paid artists in Nigeria this year very soon, keep checking back…
About The Author
Akinola