T.I.N Interview With The New Pretty Rising Star "YETTY GOLD".
|
Well, on this week's T.I.N "Exclusive" we are gonna be featuring this pretty rising Nigerian diva Yetty Gold.
Yetty Gold is an RnB/Afro pop singer who hails from kwara state, Yetunde Ariyibi is the the grand daughter to the Nigeria foremost Theatre director and producer "Adeyemi Josiah Afolayan" popularly known as Ade Love which makes her a relative of the famous entertainment family the Afolayans.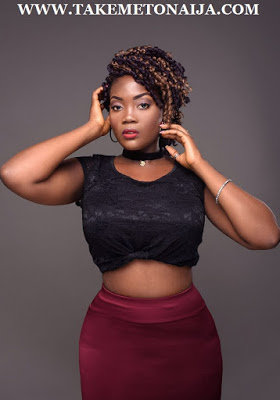 She recently got signed to a new label in town; Global Records International. She's released two singles already which are having positive reviews at the moment. You really should get to know her, she just might be the next big thing our music industry is going to see.
Song pic
Hello Yetty Gold, this is Akinola interviewing you from T.I.N Magazine.
CAN YOU TELL US YOUR REAL NAME?
Ariyibi abikemi yetunde
AGE?
21
EDUCATIONAL BACKGROUND AND FAMILY?
Anchor nursery and pry school–Festac town. kabe college–Festac town. The polytechnic ile-ife,osun state. family of 4.the first child
WHERE DO YOU HAIL FROM?
Kwara state
HOW FUN AND HARD WAS GROWING UP?
Growing up was fun,i have a great and supportive family,a great dad especially,he loves hes children equally,from an average family,but the hard part i was an indoor girl,no going out,my mum was a lil bit strict though, but i know it because she loves me,and i used to be really stubborn.(she smiles)
WHAT INSPIRED YOU INTO DOING MUSIC?
Passion,i have a great passion for music,and its a fun thing for me.
WHEN DID YOU START MUSIC OFFICIALLY?
I started music offically in 2011.
TELL US CERTAIN DIFFICULTIES YOU FACED AS AN UPCOMING ARTIST
The difficulty i had then was just funds to push my songs out,and also to get a record label,but we thank God for today.
SO HOW DID YOU GET SIGNED TO THE PRESENT LABEL YOU ARE?
Well, my best friend introduced me to my present label boss as an artiste,and he requested for a sample of my song and when he listened to it he was like i need to sign this girl,and that was how the global records deal came up,we thank God.
SO WHAT BROUGHT ABOUT YOUR STAGE NAME "YETTY GOLD"
Well, Yetty is the short form of my name yetunde,and the suffix Gold,i had say i like anything gold,gold is valuable and worthy and think i am also .
TELL US ABOUT YOUR LATEST SINGLE "Come Closer" WHAT INSPIRED IT?
Well, come closer is a song i wrote 2years ago i just decided to record it now, and a long time friend of mine inspired that song but its coded.
HOW WELL IS THE SONG DOING RIGHT NOW?
Well, its going well and I'm getting positive feedbacks on the song ,i thank God for that.
DO YOU HAVE SONGS YOU'VE RELEASED BEFORE AND AFTER "Come Closer"?
Yes i released a song last year titled CONFIRM
ANY PLANS ON REMIXING THE SONG WITH AN A-LIST?
Well probably,i may,i may not
WHEN SHOULD WE EXPECT YOUR ALBUM?
Will drop an album surely,but not yet.
IS THERE ANY SPECIAL GUY IN YOUR LIFE AT THE MOMENT?
None in my life for now,God is the man in my life.
HOW HAS YOUR LIFE CHANGED SINCE LAUNCHING YOUR CAREER PROFESSIONALLY?
My life has changed for better, its been fun,and i think i am enjoying it,and luckily have been getting positive results,we thank God.
ARTISTS YOU LOOK UP TO IN THE INDUSTRY?
Olamide,i respect him a lot and i love his music, Tiwa savage,i love everything about that lady.
HOW DO YOU SPEND YOUR DAY?
Well, mostly in the studio and school
YOUR CELEBRITY CRUSH?
Well, Olamide for now, he's just amazing.

YOUR PLANS FOR 2016?
Well, i have big big plans for 2016 more good music and videos by the grace of God.
AWARD NOMINATIONS?
None yet,but hopefully soon by Gods grace,God go do am.

WHICH EVENT IS THE BIGGEST YOU'VE PERFORMED AT AND HOW WAS THE EXPERIENCE?
Well, for now, it was at the Easter love concert at silverbird,and it was nice.

SHOUT OUT TO ANYBODY
My manager DARE ALIMI, its been amazing working with him,he's cool,understanding,supportive,honest,he gat my back any day,i am happy he is part of my team and life.shout out to him.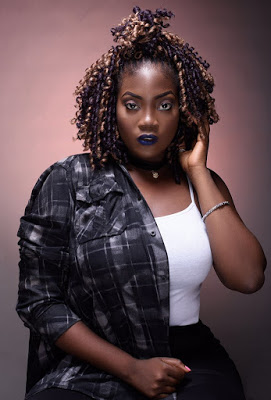 Checkout her recently released single; "Come Closer" on Notjustok.comHERE
For interview requests and bio profiling contact us @ tmtnonline@gmail.com